Maple-Pecan Salmon Delight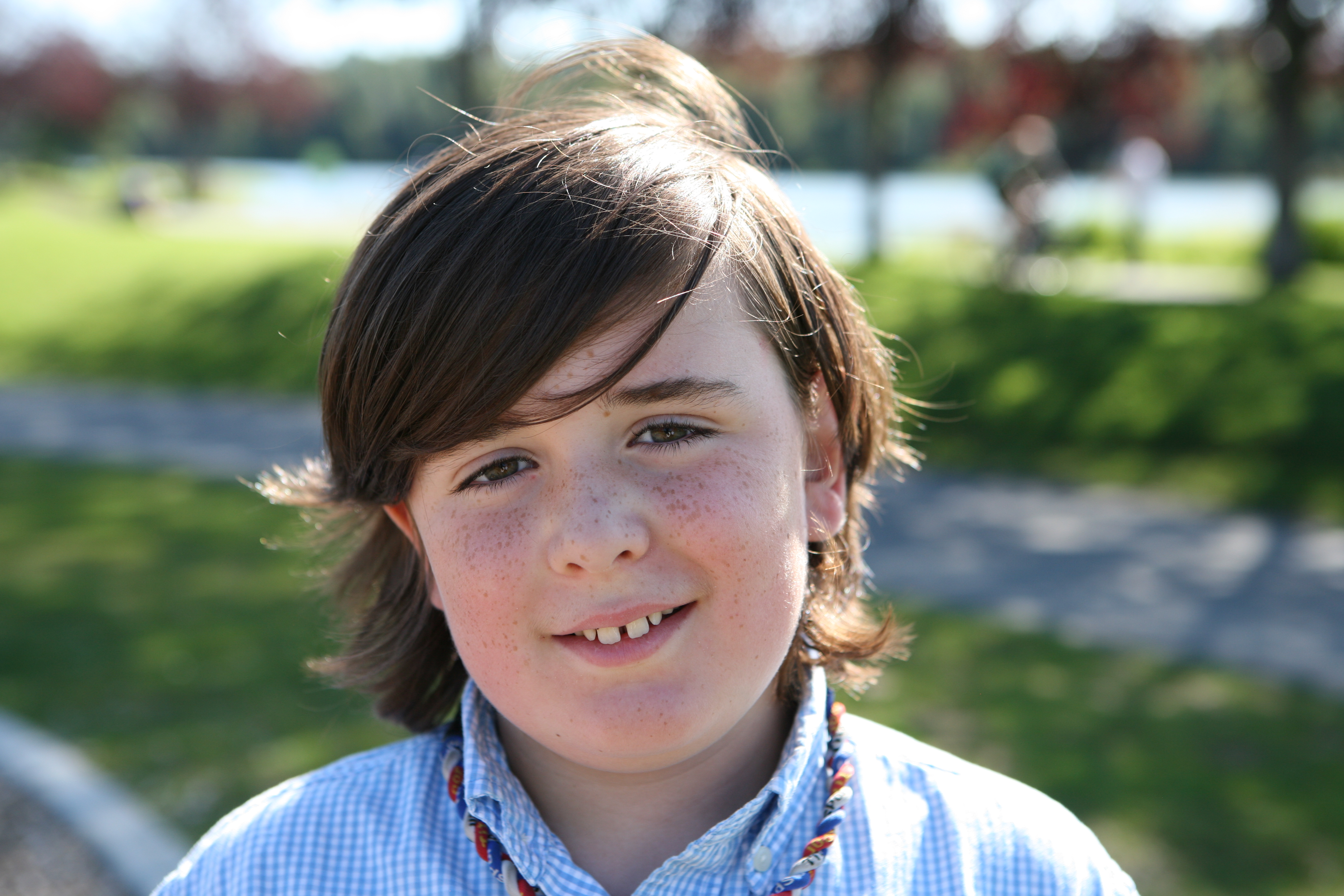 "Being an Alaskan-born kid, I love salmon! I like the salmon my dad prepares, but decided to break out and take it to the next level," explains Michael. "So, I decided to combine some of the ingredients from foods I enjoy to create an original recipe. I also have a friend who is gluten-intolerant, so I made this recipe gluten-free. I would include a mandarin orange, steamed asparagus, and a glass of skim milk to complete the meal." - Michael Halpern, age 10, Alaska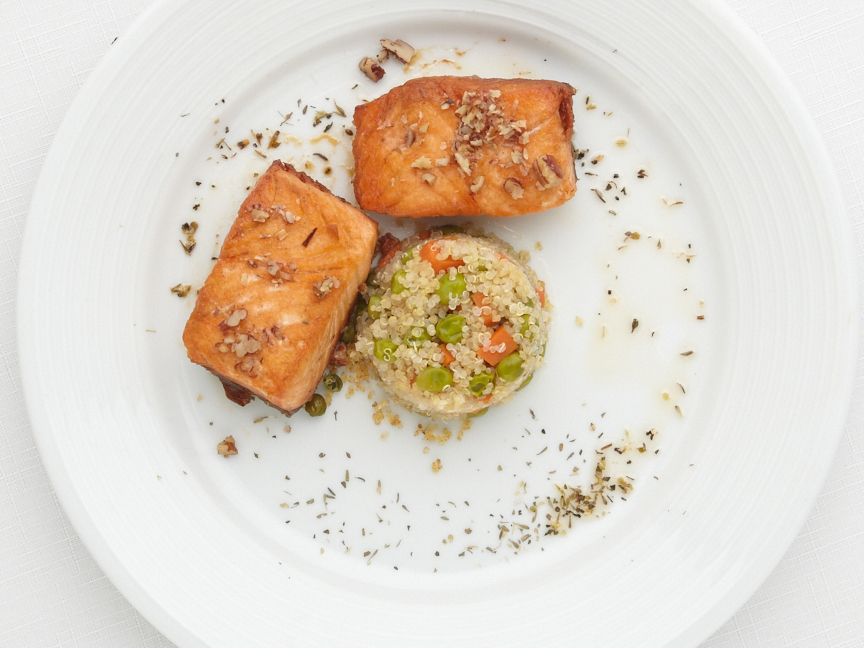 Makes 6 servings
Ingredients:
For the Salmon:
1 pound wild Alaskan salmon
½ lemon
1 clove garlic, peeled and minced
1 inch fresh ginger, peeled and grated
¼ cup maple syrup
1 tablespoon low-sodium soy sauce
¼ cup chopped pecans
For the Quinoa:
1 cup quinoa
1 cup carrots, peeled and chopped
1 cup peas
Preparation:
Preheat oven to 400°F. Place the salmon in a baking dish skin-side down. Squeeze the lemon juice onto the salmon. In a small bowl, mix together garlic, ginger, maple syrup, and soy sauce. Pour the mixture over the salmon. Marinate in the refrigerator for 20 minutes.
While salmon is marinating, prepare the quinoa: In a small saucepan, boil 2 cups of water over high heat. Add the quinoa, carrots, and peas and reduce the heat to low, and cover. Cook for 15 minutes or until quinoa and carrots are tender.
Sprinkle pecans over the salmon and bake uncovered for 15 to 20 minutes or until its golden and flaky towards the edges.
357 calories; 15g fat; 34g carbohydrates; 22g protein
More information about the Kids' State Dinner:
Check out the other winning 2014 Kids' State Dinner Recipes here.
Learn more about Kids' State Dinner here.