Magnificent Mediterranean Spotlight Peppers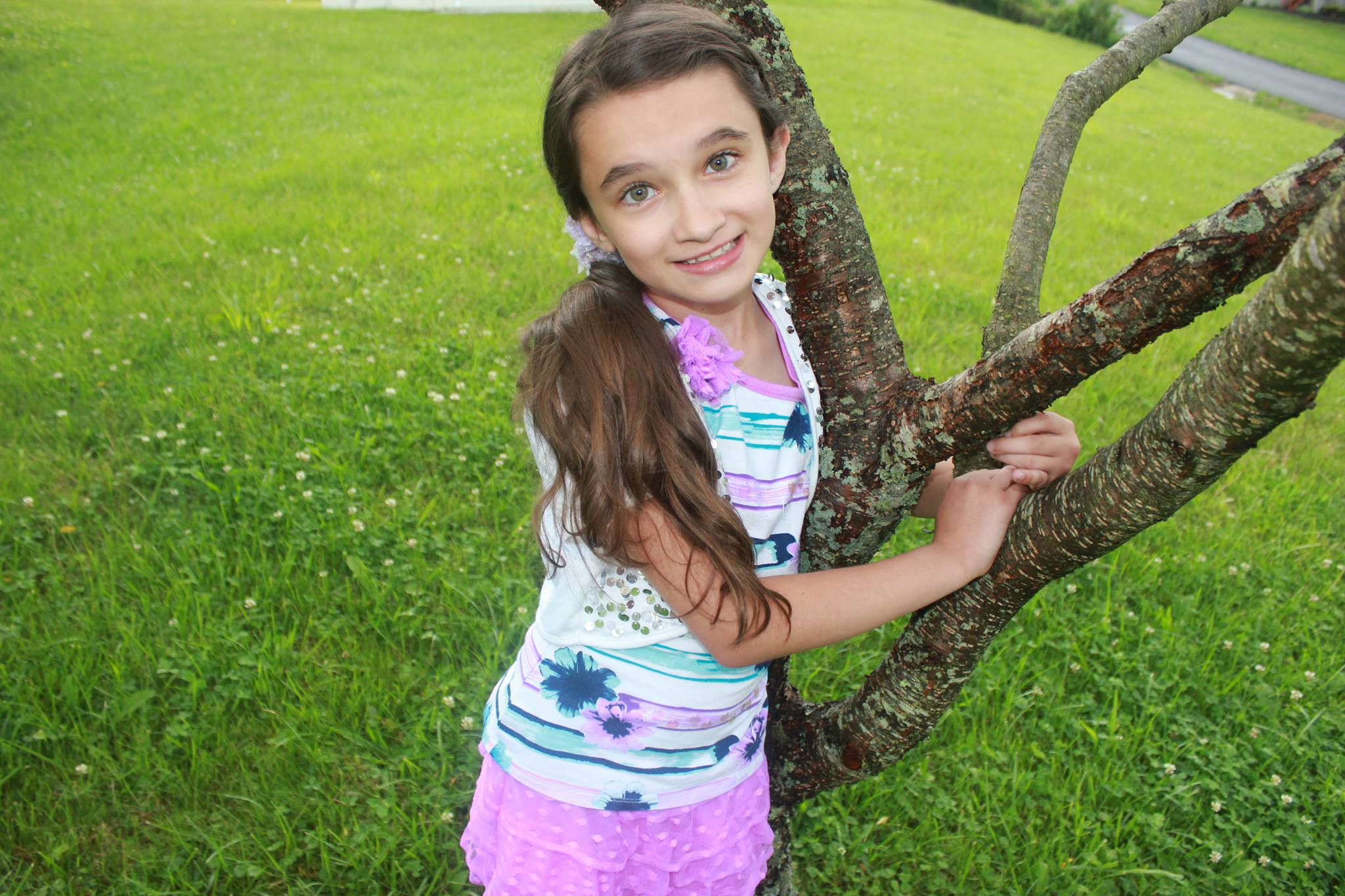 "I love to create healthy recipes because I feel great when I eat healthy. Couscous is my favorite side, and it's very tasty," says Adrianna. "I decided to use couscous in my yummy stuffed peppers that are filled with my favorite veggies. I would serve fresh fruit salad as dessert!" - Adrianna Nelson, age 9, West Virginia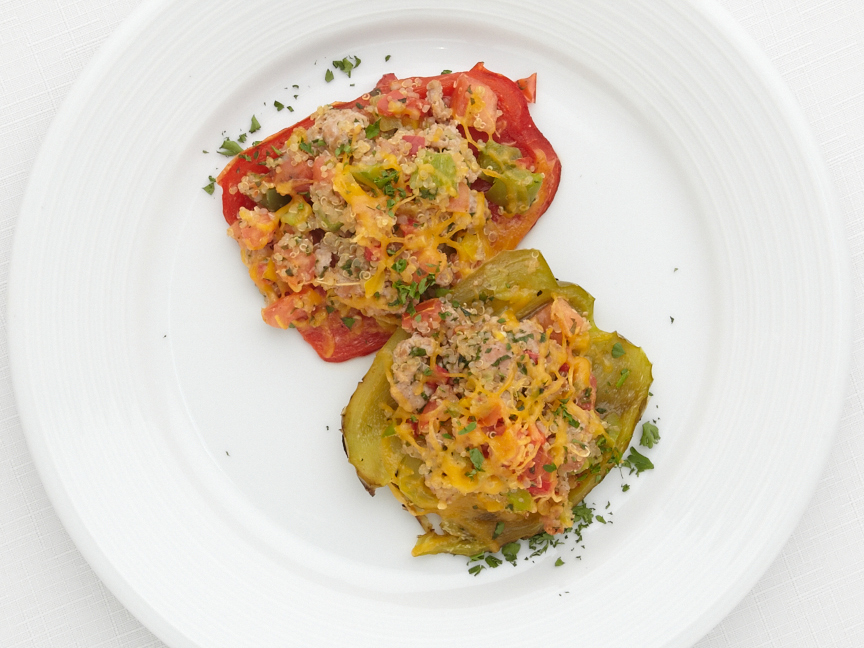 Makes 4 servings
Ingredients:
4 assorted colors of bell peppers—red, green, yellow, and orange—halved and seeds removed
1 tablespoon extra-virgin olive oil
1 cup chopped shallots
1 tablespoon minced garlic
1 pound ground turkey
¼ cup fresh lemon juice
1 teaspoon Mediterranean herb seasoning
¼ teaspoon crushed rosemary
¼ teaspoon Mediterranean oregano leaves
1¾ cups vegetable broth
1⅓ cups couscous
⅔ cup fresh Roma tomatoes, diced
½ cup roasted red peppers, drained and chopped
¾ cup fresh parsley, chopped
½ teaspoon coarse sea salt
¼ teaspoon fresh ground black pepper
½ cup low-fat shredded mozzarella cheese
Preparation:
Preheat oven to 450°F. On a large baking pan, place pepper halves, cut side down, and cook in oven for 15 minutes or until peppers are tender when pierced.
Meanwhile, in a large skillet over moderate heat, warm the oil. Add the shallots and garlic, and cook for 3 minutes. Add the ground turkey and cook for 7 minutes. Add 2 tablespoons of lemon juice, herb seasoning, rosemary, and oregano and cook for 3 minutes. Add vegetable broth, couscous, and remaining 2 tablespoons lemon juice and bring to a boil, cover, and remove from heat. Let stand until couscous is tender, about 8 minutes. Add tomatoes, roasted red peppers, and parsley. Season with salt and black pepper.
Turn the pepper halves over and fill each with turkey mixture. Top with shredded cheese and bake until cheese is melted, about 5 minutes. Transfer peppers to serving platter.
476 calories; 17g fat; 42g carbohydrates; 35g protein
More information about the Kids' State Dinner:
Check out the other winning 2014 Kids' State Dinner Recipes here.
Learn more about Kids' State Dinner here.