Lincoln's Inaugural Soup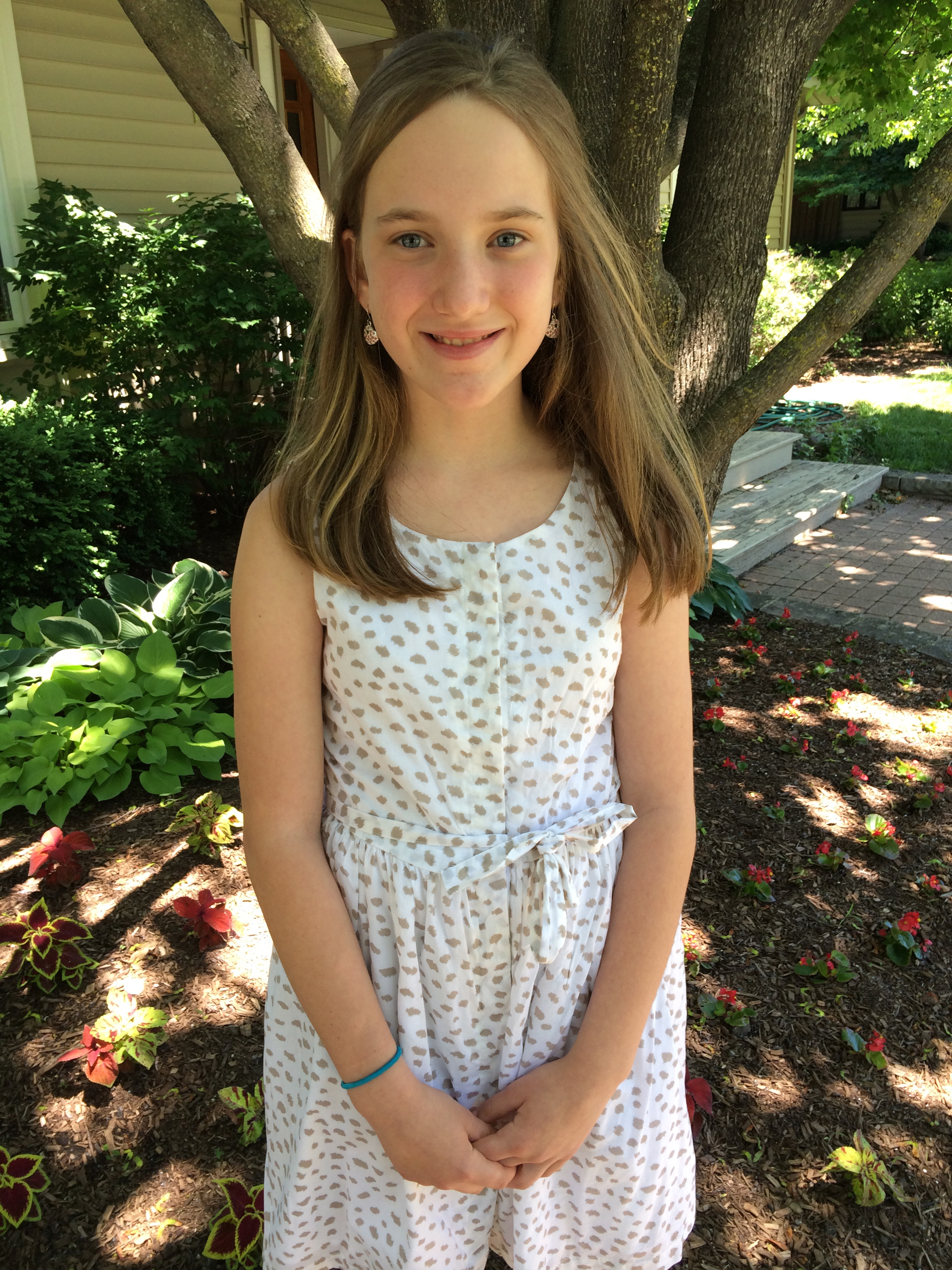 "We chose to make a soup inspired by Abraham Lincoln's inauguration," says Tess's mom, Deborah. "After some research, we learned a brunoise soup was served for dinner. We wanted to pay tribute to Lincoln's inauguration, but add more nutritional value than the soup originally served by adding whole grains and lean protein. Considering that we are from the Land of Lincoln and Tess is obsessed with Abraham Lincoln, this is the perfect lunch to represent the great state of Illinois." - Tess Boghossian, age 11, Illinois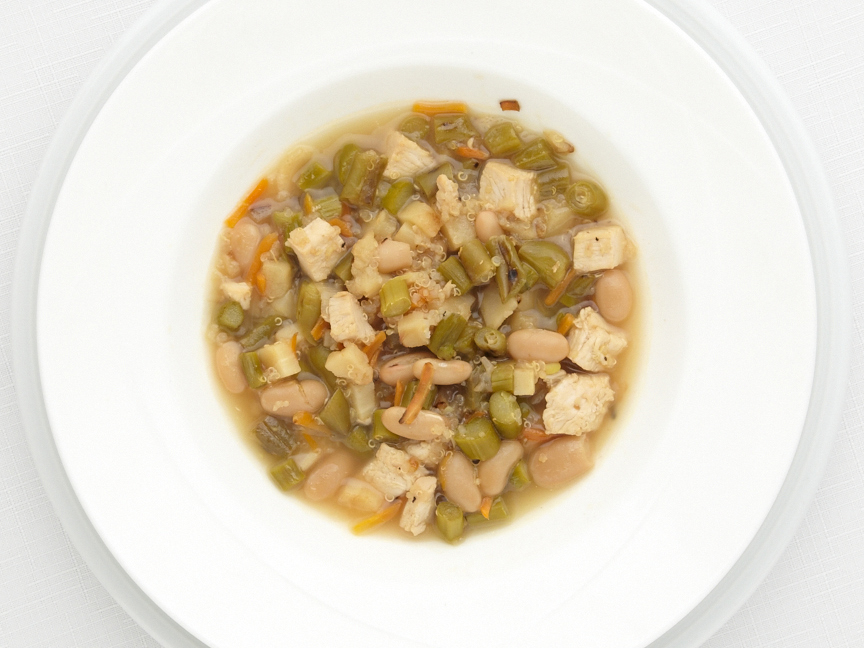 Makes 4 servings
Ingredients:
2 tablespoons olive oil
1 small onion, peeled and diced
1 small parsnip, peeled and chopped
½ cup chopped green beans
1 carrot, peeled and chopped
1 quart low-sodium chicken broth
½ cup cooked quinoa
1 cup chopped asparagus (tough ends discarded)
8 ounces canned white beans, rinsed
½ cooked rotisserie chicken, skin removed, and chopped or 2 cups skinless boneless cooked chicken, chopped
1 quart low-sodium chicken broth
¼ teaspoon salt
¼ teaspoon pepper
Preparation:
In a large pot, warm the olive oil over medium-high heat. Sauté the onion for 4 minutes or until soft. Add parsnips, green beans, and carrots, and continue to cook for 5 minutes, stirring occasionally. Add chicken broth, bring to a boil and then add quinoa. Cover and simmer for 10 minutes. Add asparagus, white beans, and chicken, season with salt and pepper, and cook for 5 minutes more, or until the chicken is heated through.
371 calories; 13g fat; 29g carbohydrates; 32g protein
More information about the Kids' State Dinner:
Check out the other winning 2014 Kids' State Dinner Recipes here.
Learn more about Kids' State Dinner here.