K&T's Amazing Tortilla Chicken Soup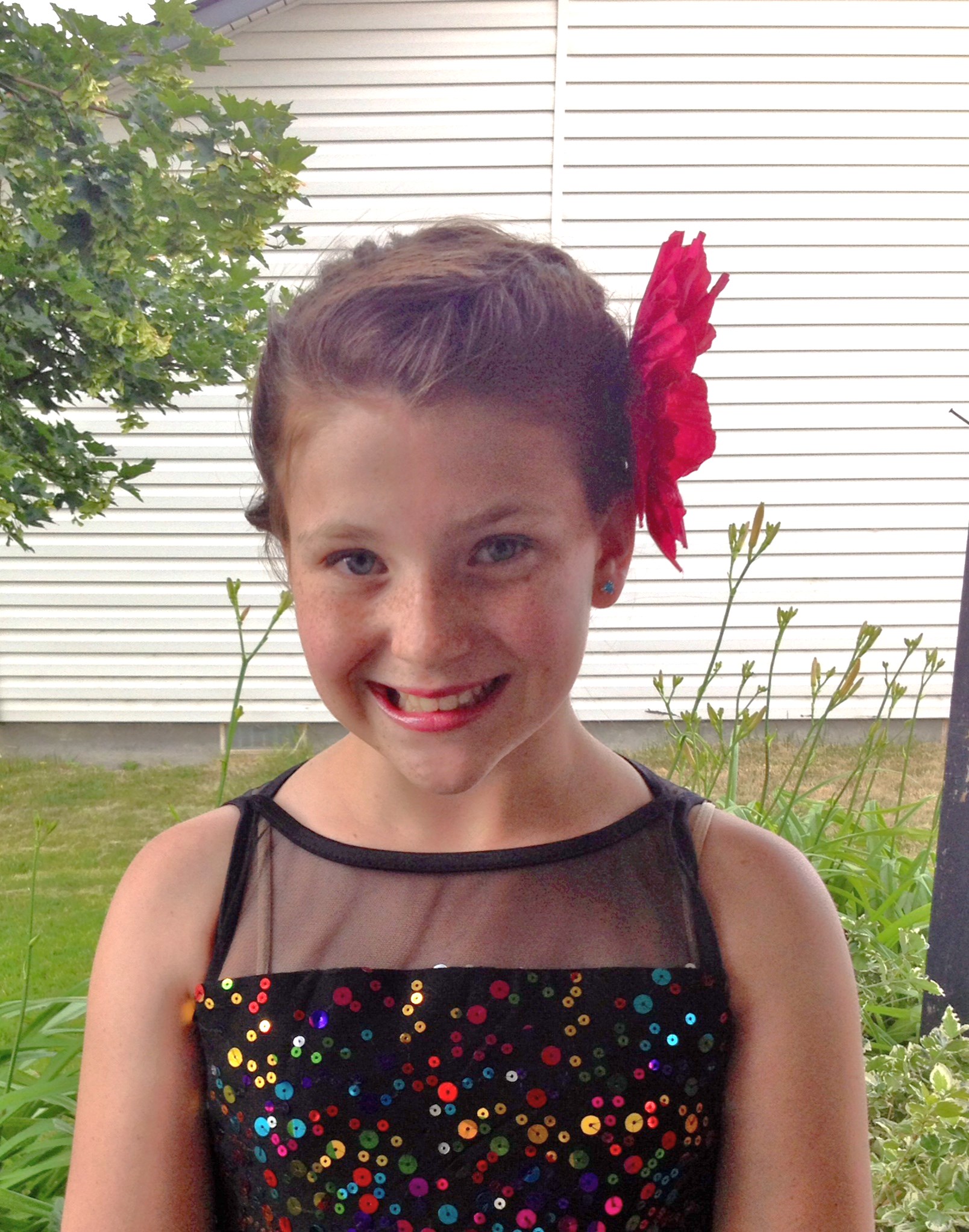 "My mom and I were attempting to make a quick, healthy, and easy dinner, and we came up with this recipe," recounts Katie. "Both my brother Timmy and I modified it to make sure it was a complete meal and tasted fabulous!!! We both love to cook! We serve this soup with low-fat sour cream or Mexican crema, low-fat cheese, more fresh chopped tomatoes, yummy avocados, a squeeze of lime or lemon juice, and crushed tortilla chips or a whole-wheat roll to round it out." - Katie Hebdon, age 11, Idaho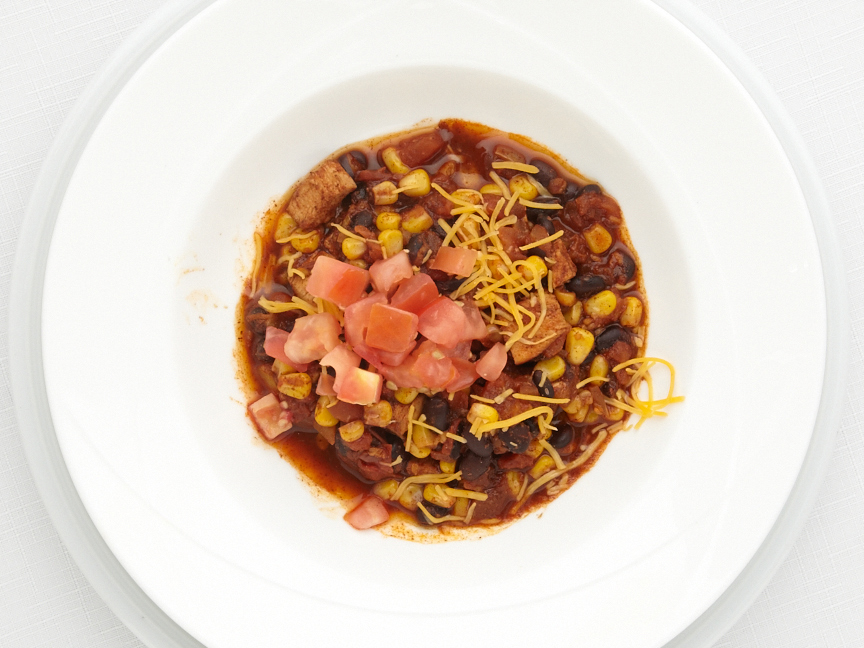 Makes 8 servings
Ingredients:
2 tablespoons olive oil
1 medium onion, peeled and diced
2 tablespoons minced fresh garlic
2 tablespoons chili powder
1 tablespoon ground cumin
1 whole cooked rotisserie chicken, bones and skin removed and meat cubed, or 4 oven-roasted chicken breasts, cubed
4 (14.5-ounce) cans diced tomatoes
2 (15-ounce) cans black beans, drained and rinsed
1 (15-ounce) can of sweet corn, drained
2 (15-ounce) cans low-sodium chicken broth
Garnish: 2 tomatoes, diced; low-fat shredded cheese; low-fat sour cream or Mexican crema; tortilla chips or whole-wheat rolls; avocado
Preparation:
In a heavy stock pot, warm the olive oil. Add the onion and sauté over medium heat until soft, about 3 minutes. Add the garlic and sauté for 1 minute, then add the chili powder, cumin, and chicken to the pot.
Cook for 4 minutes, then add the canned tomatoes, black beans, corn, and chicken stock. Bring to a boil, then turn down the heat to low. Simmer for 30 minutes. Serve in bowls with the garnishes of your choice.
427 calories; 8g fat; 46g carbohydrates; 29g protein
More information about the Kids' State Dinner:
Check out the other winning 2014 Kids' State Dinner Recipes here.
Learn more about Kids' State Dinner here.