Healthy Stuffed Rainbow Peppers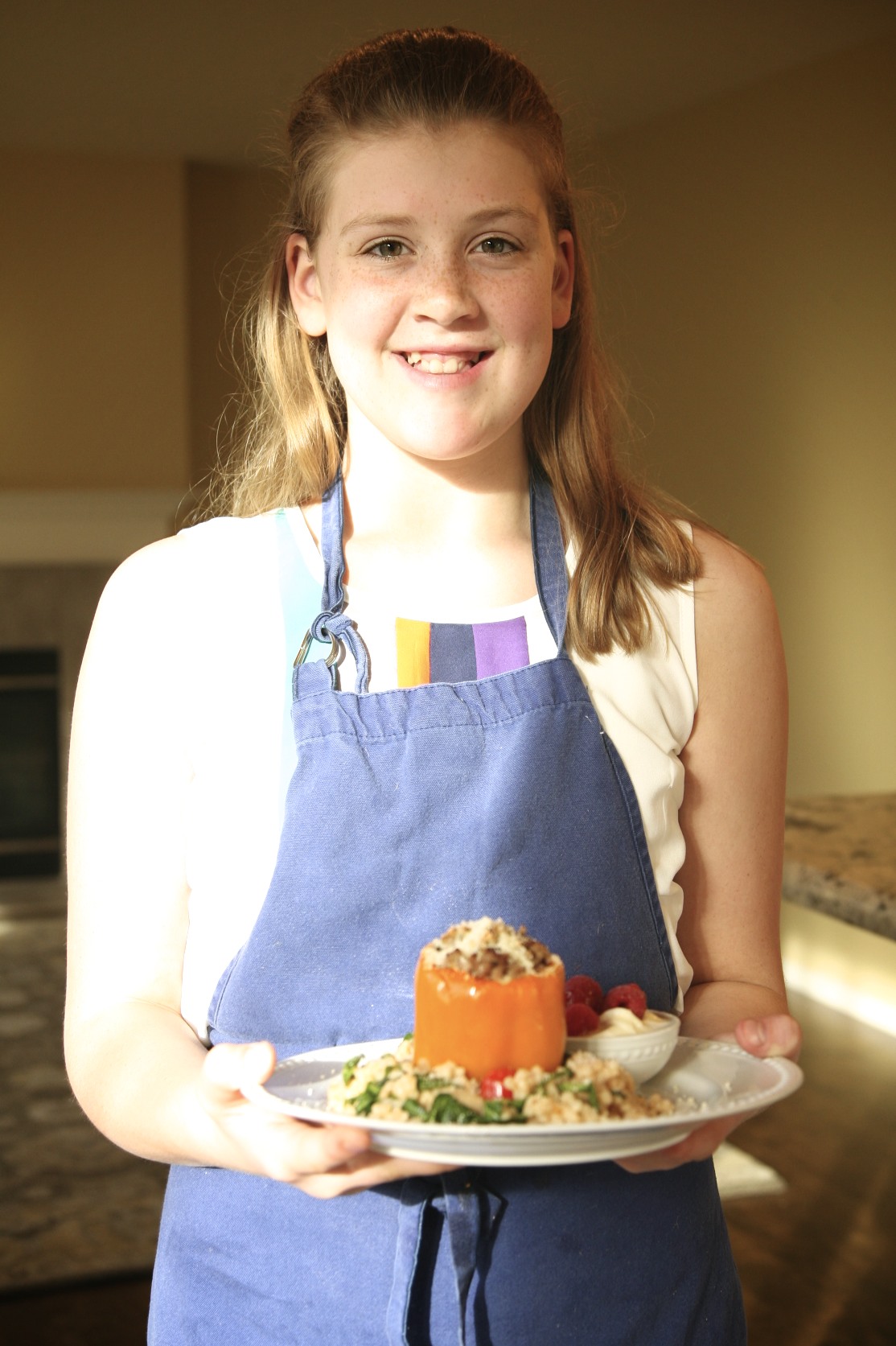 "My lunch is a variety of color, flavor, and fun. Looking down at the plate it is like a rainbow," says Grace. "I am a strong believer that a meal should look good and taste good. It should please your eyes and your stomach. This was an easy lunch I whipped up in no time." Grace likes to finish the meal with Greek yogurt with fresh fruit and a drizzle of honey. - Grace Wetzler, age 12, Oregon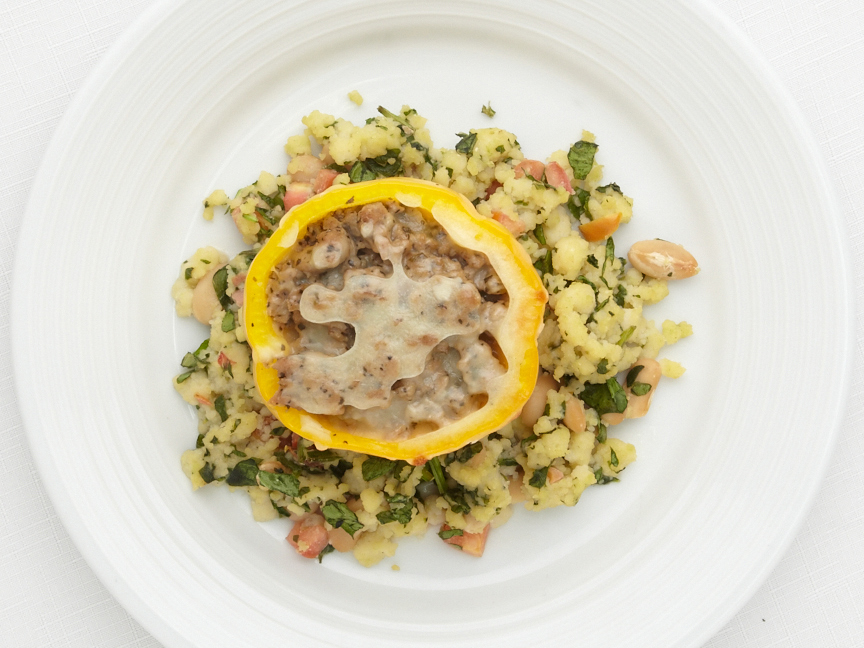 Makes 8 servings
Ingredients:
For the Stuffed Bell Peppers:
2 tablespoons coconut oil
½ yellow onion, peeled and chopped
4 minced garlic cloves
1 pound ground turkey
½ cup fresh basil leaves, chopped
4 medium bell peppers, tops removed and seeded
Parmesan cheese to sprinkle on top
Salt and pepper to taste
For the Israeli Couscous:
1 box of Israeli couscous
1 (16-ounce) container low-sodium chicken broth
1½ cups cannellini beans, rinsed and drained
4 grape tomatoes, halved
1½ cups spinach, chopped
¼ cup Parmesan cheese
Preparation:
To make the Stuffed Bell Peppers: Preheat your oven to 350°F. In a large sauté pan, warm the oil over moderate heat. Add the onion and garlic and cook until onions are soft, about 3 minutes. Add the turkey and cook, stirring often, for 10 minutes, until the turkey is cooked. Add in the basil. Stuff the peppers and sprinkle cheese on top. Season with salt and pepper. Place the peppers in a 9-by-9-inch baking pan and bake for 20 minutes.
To make the Israeli Couscous: In a large saucepan, cook the couscous with the broth according to the directions. Add the beans and tomatoes and let sit, covered, for 5 minutes. Meantime, put the spinach in a large bowl. Pour the couscous on top of the spinach and stir it in gently. Add in the cheese and stir once more. Serve with the stuffed peppers.
392 calories; 10g fat; 40g carbohydrates; 27g protein
More information about the Kids' State Dinner:
Check out the other winning 2014 Kids' State Dinner Recipes here.
Learn more about Kids' State Dinner here.