Hawaiian Kale Wraps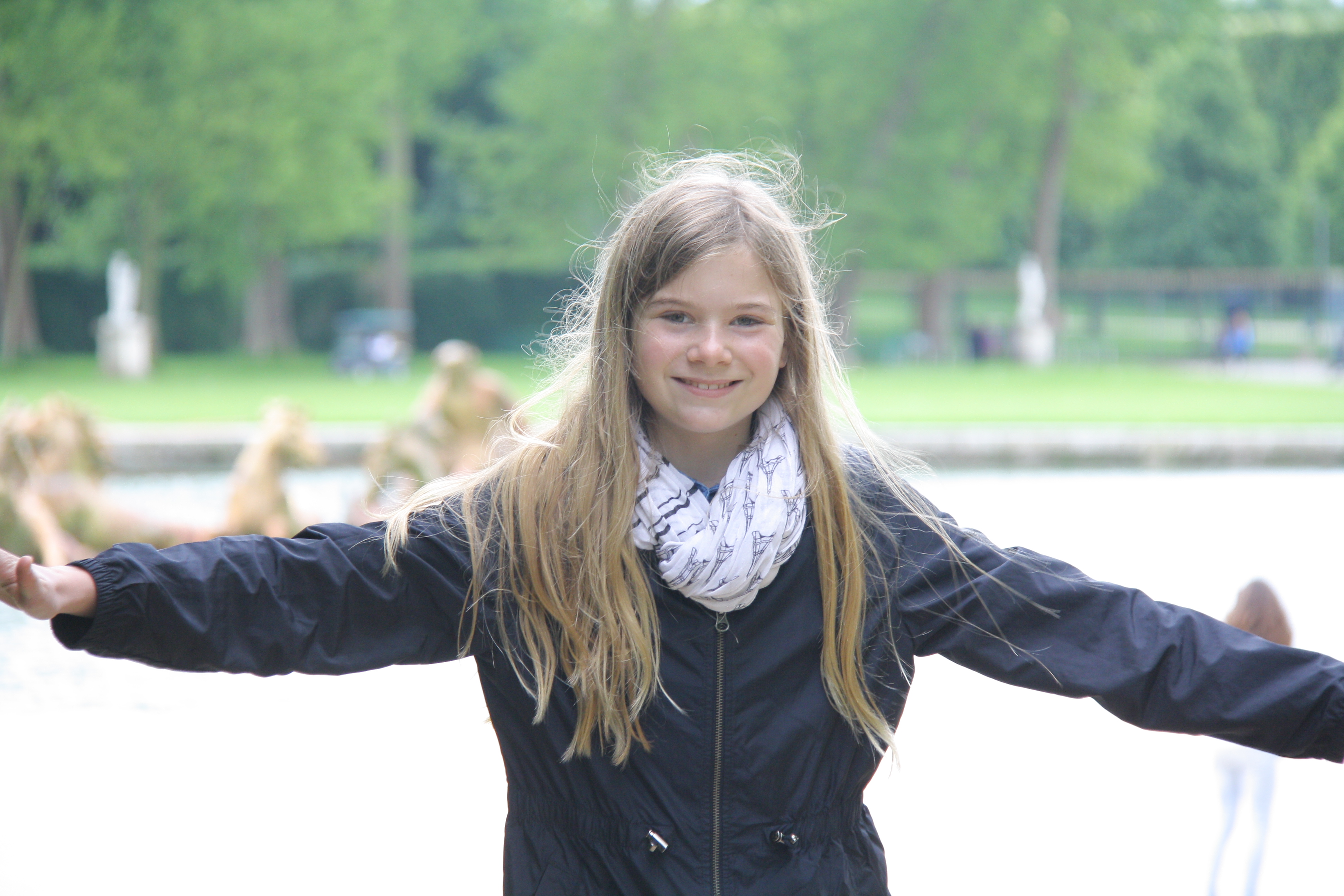 "A year ago we traveled to Maui for a family vacation and enjoyed many Hawaiian dishes, which inspired us to create this wrap," says Sabrina. "We wanted to incorporate many ingredients that we can grow locally and/or purchase locally at our small town grocery store. This recipe is very versatile, as you can use a kale leaf or other lettuce for the wrap." - Sabrina Swee, age 12, South Dakota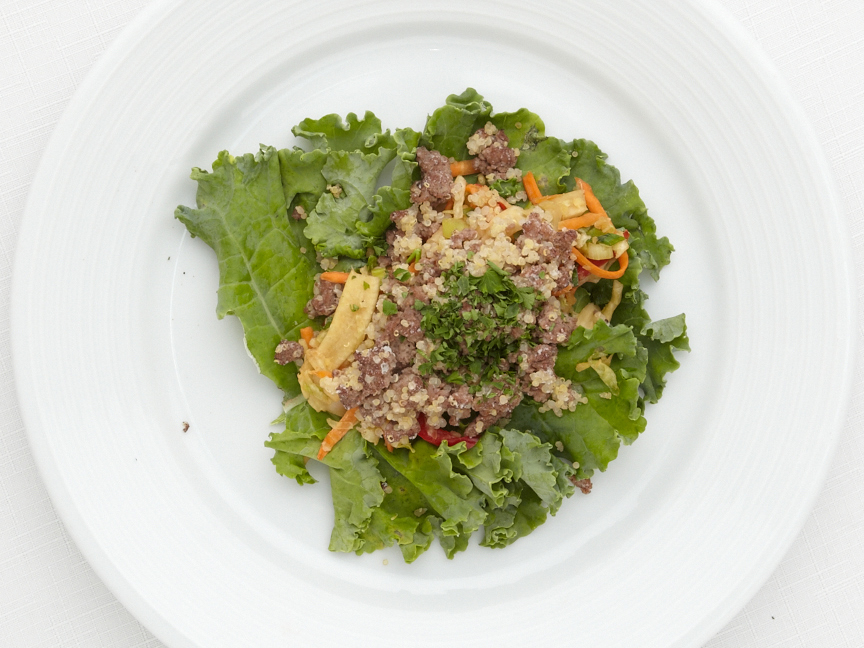 Makes 5 servings
Ingredients:
For the Wrap:
1 pound lean ground beef
1 cup water
½ cup uncooked quinoa
½ cup thinly sliced red bell pepper
¾ cup shredded carrot
¾ cup canned pineapple, drained and chopped
2 cups coleslaw mix or broccoli slaw mix
⅓ cup chopped scallions
10 kale leaves
For the Sauce:
½ cup pineapple juice
⅓ cup low-sodium soy sauce
2 minced garlic cloves
½ teaspoon dried ginger
⅛ teaspoon cayenne
½ teaspoon sesame oil
1 tablespoon lime juice
1 tablespoon honey
1 tablespoon cornstarch
Preparation:
In a large sauté pan over moderate heat, cook the ground beef until browned and cooked through, about 10 minutes. Drain any excess fat.
Meanwhile, in a small stockpot, add 1 cup water and the quinoa and bring to a boil. Reduce heat to low, cover, and simmer for 15 minutes until quinoa is cooked. While quinoa is cooking, combine the sauce ingredients in a medium bowl, mix together, and set aside.
When quinoa is done, increase heat to medium-high and add the sauce, red bell pepper, carrots, pineapple, and coleslaw mix. Mix thoroughly and cook for 3 minutes then add the scallions. Place about ¼ or ½ cup (depending on the size of your kale leaf) of the cooked mixture in the middle of a washed kale leaf, wrap, and eat.
404 calories; 17f fat; 39g carbohydrates; 23g protein
More information about the Kids' State Dinner:
Check out the other winning 2014 Kids' State Dinner Recipes here.
Learn more about Kids' State Dinner here.