Grilled Salmon with Farro and Warm Swiss Chard Salad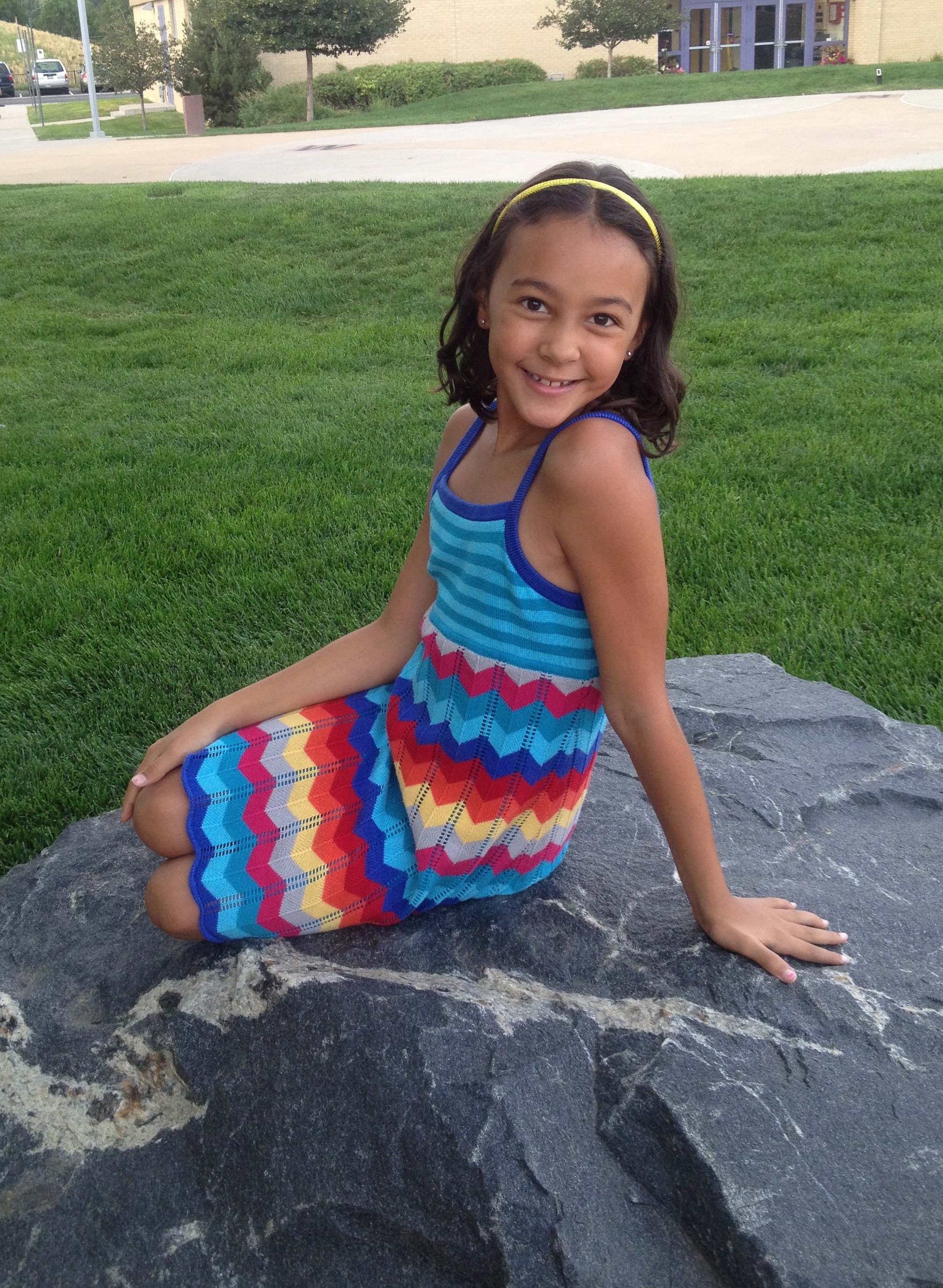 "I made grilled salmon because it is one of my very favorite dishes," says Kiana. "I made the salad because it is very colorful and it reminds me of spring. I like warm, tropical places, so I decided to serve this with a tropical breeze smoothie because it reminds me of our family trip to Florida. I used farro because it's a healthy whole grain and I like the nuttier flavor it has!" - Kiana Farkash, age 8, Colorado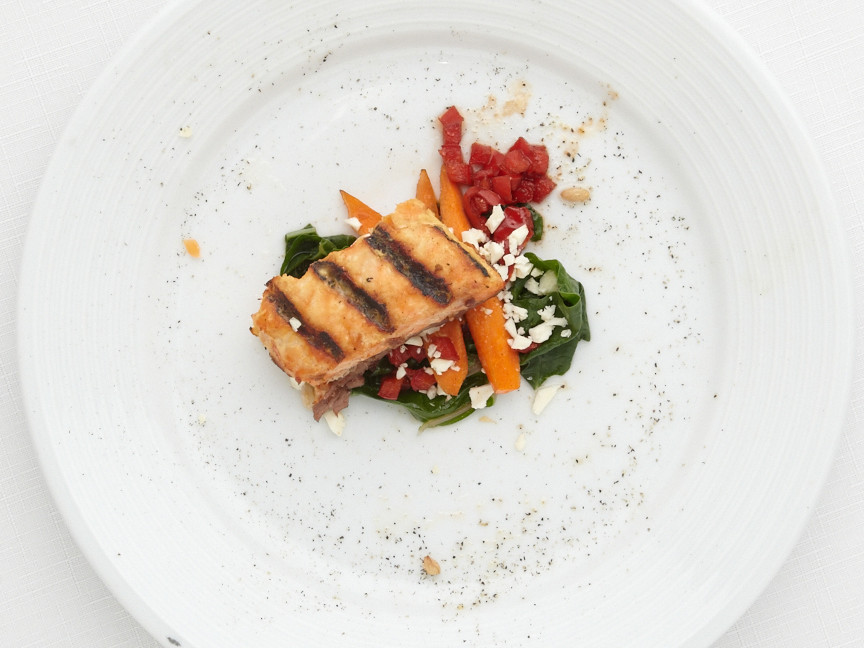 Makes 4 servings
Ingredients:
For the Salmon:
1 cup farro
2 tablespoons olive oil
4 salmon fillets (about 1 pound)
2 tablespoons herbes de Provence
Salt and pepper, to taste
Pinch garlic powder
Pinch onion powder
1 lemon, thinly sliced
For the Salad:
1/2 tablespoon olive oil
Bunch Swiss chard, roughly chopped
1 large carrot, julienned
1 large red bell pepper, julienned
1 tablespoon balsamic vinegar
Salt and pepper to taste
Crumbled feta cheese, to taste
For the Smoothie:
1 cup orange juice
1 cup lite coconut milk
2 cups low-fat vanilla yogurt
1 teaspoon vanilla extract
2 frozen bananas
1 cup frozen cut mango
1/2 teaspoon fresh ground nutmeg
Preparation:
In a large pot, boil 2 cups of water over high heat. Add the farro and bring back to a boil. Reduce the heat to low, cover, and simmer for 30 minutes, until grains are tender and all water is absorbed.
Preheat the grill. Drizzle the olive oil on salmon. Mix the spices in a small bowl and and sprinkle evenly to coat salmon. Grill salmon fillet for up to 5 minutes per side, depending on how thick the salmon is. After flipping the salmon on the grill, lay lemon slices on the fish.
To make the Salad: In a large pan, warm the olive oil over medium heat. Add the Swiss chard and cook for 2 minutes. Add the carrot and red pepper and cook for 2 minutes. When Swiss chard wilts, add balsamic vinegar, salt, and pepper, and feta cheese, if you want.
To make the Smoothie: Add liquid ingredients to the blender first. Add rest of ingredients. Blend and enjoy!
453 calories; 21g fat; 33g carbohydrates; 30g protein
More information about the Kids' State Dinner:
Check out the other winning 2014 Kids' State Dinner Recipes here.
Learn more about Kids' State Dinner here.