This Fish Has Gone Nuts!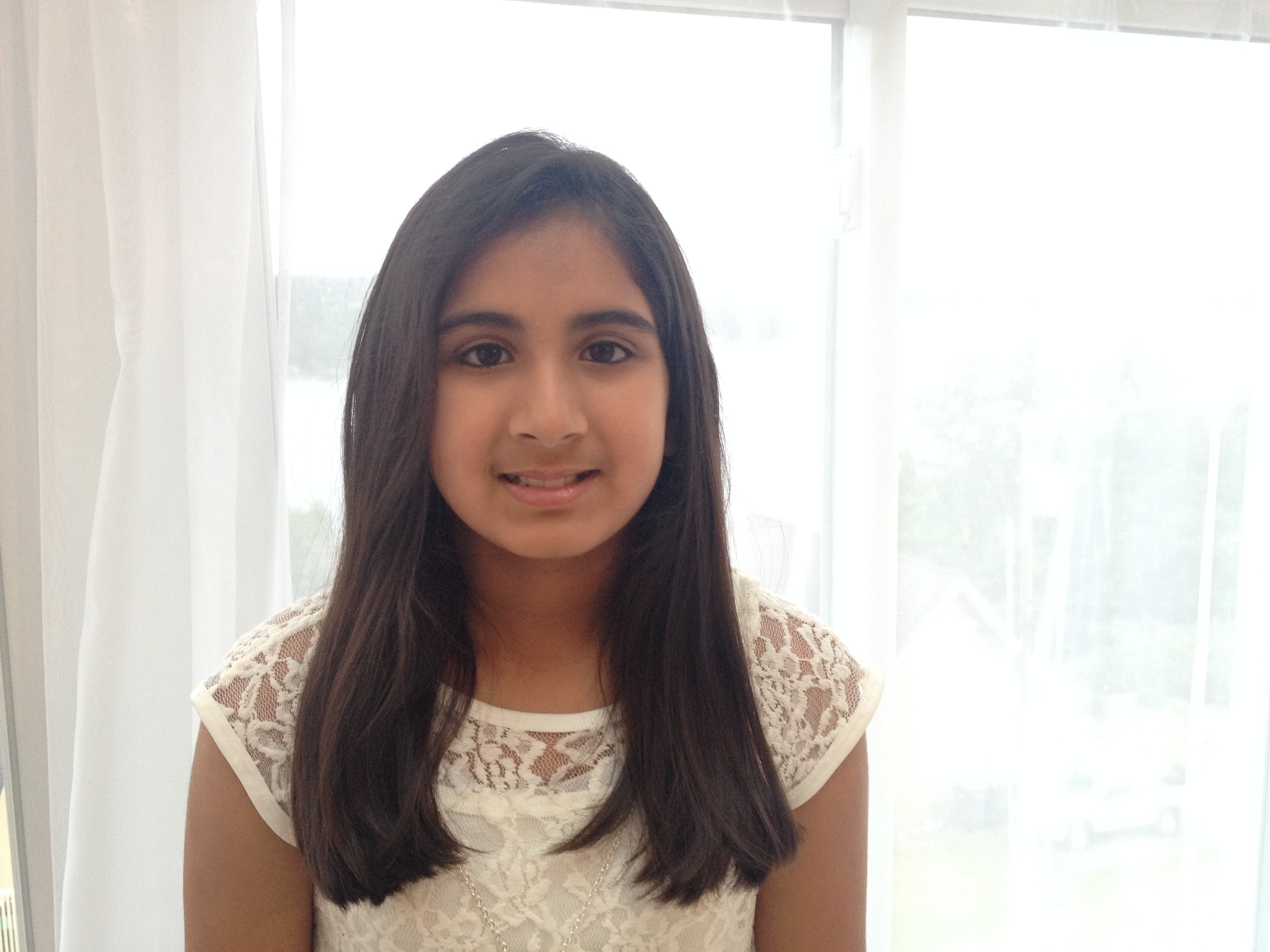 "I enjoy salmon and I love maple syrup, so I mixed them together," says Maliha. "And hot soup on a cold day makes me warm and happy inside." Maliha serves this with a Caesar salad and adds, "Crunchy salad is fun to eat." - Maliha Amarsi, age 9, Washington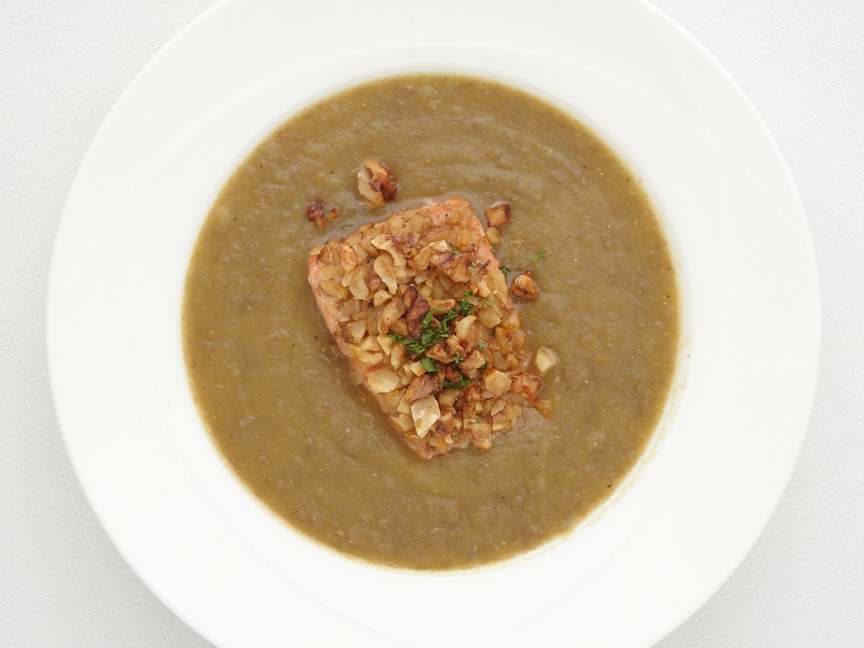 Makes 4 servings
Ingredients:
For the Salmon:
2 6-ounce salmon fillets, halved
¼ cup maple syrup
¼ cup chopped walnuts
For the Lentil Soup:
1 cup red lentils
1 red onion, peeled and chopped
1 medium potato, peeled and chopped
2 carrots, peeled and chopped
Salt and pepper to taste
2 tablespoons dried mint
Fresh lemon juice
Preparation:
Preheat the oven to 375°F. Place the salmon on baking sheets, and drizzle 1 tablespoon of maple syrup on top of each and top with a few walnuts. Bake for 20 minutes or until the fish is firm and lightly golden.
In a large pot, combine all ingredients and 2 cups of water and cook over moderately low heat for 45 minutes, or until the lentils and vegetables are soft. Let soup cool then blend with a handheld blender. Add a dash of lemon to taste. Serve with the fish.
479 calories; 13g fat; 48g carbohydrates; 32g protein
More information about the Kids' State Dinner:
Check out the other winning 2014 Kids' State Dinner Recipes here.
Learn more about Kids' State Dinner here.