Fish Cartucho al Gabusho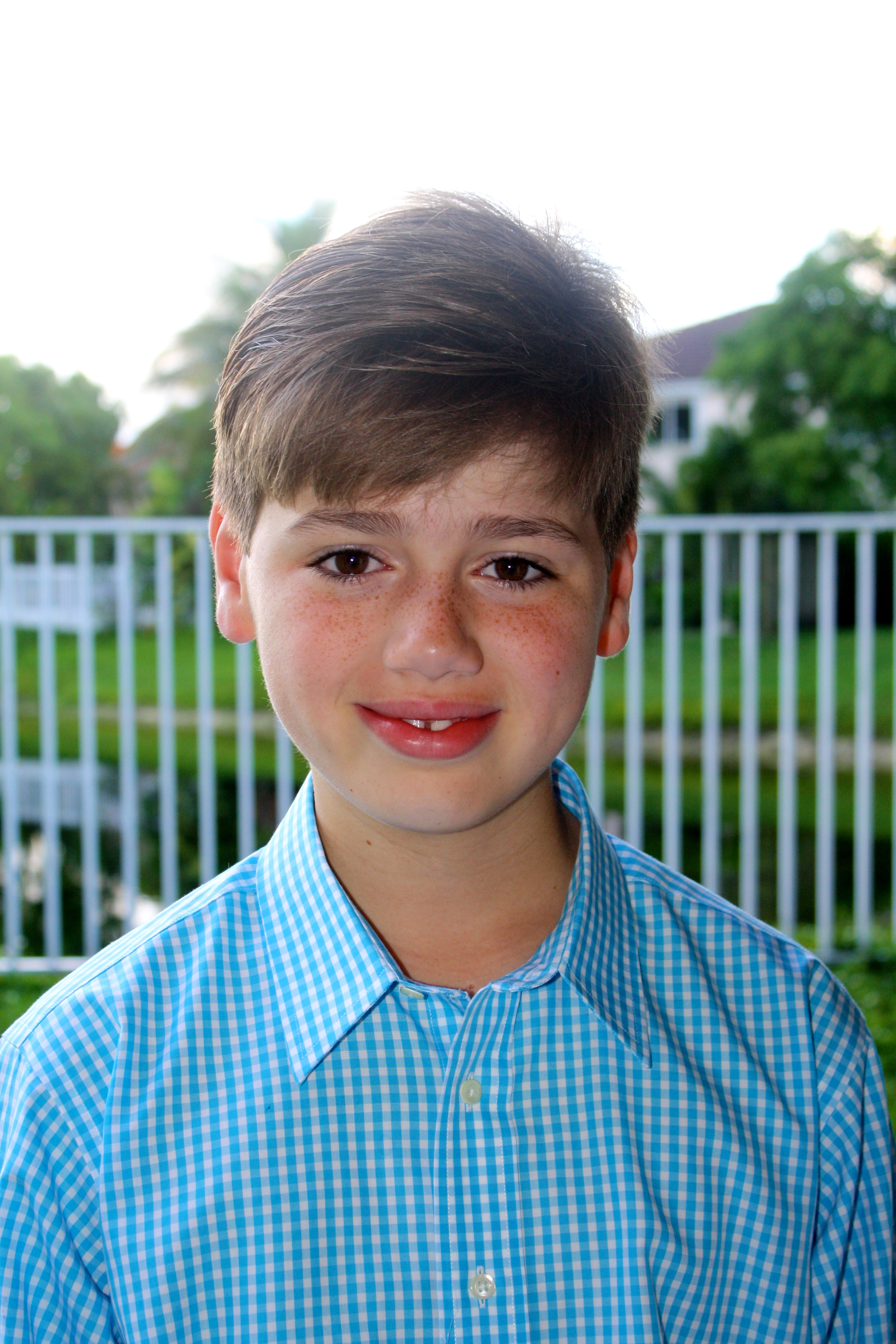 "I came up with this fish recipe because I love fish," notes Gabriel. "In this recipe that I invented, I also included other foods that I love, which are tomatoes and mushrooms. When I eat fish, I like it simple with not a lot of stuff, so that is why I decided to make it in a paper bag so it could cook in its juices. While it was cooking in the parchment paper, I also included the side--potatoes. This fish also goes well with brown rice, which is healthier than white rice." - Gabriel Medina, age 10, Florida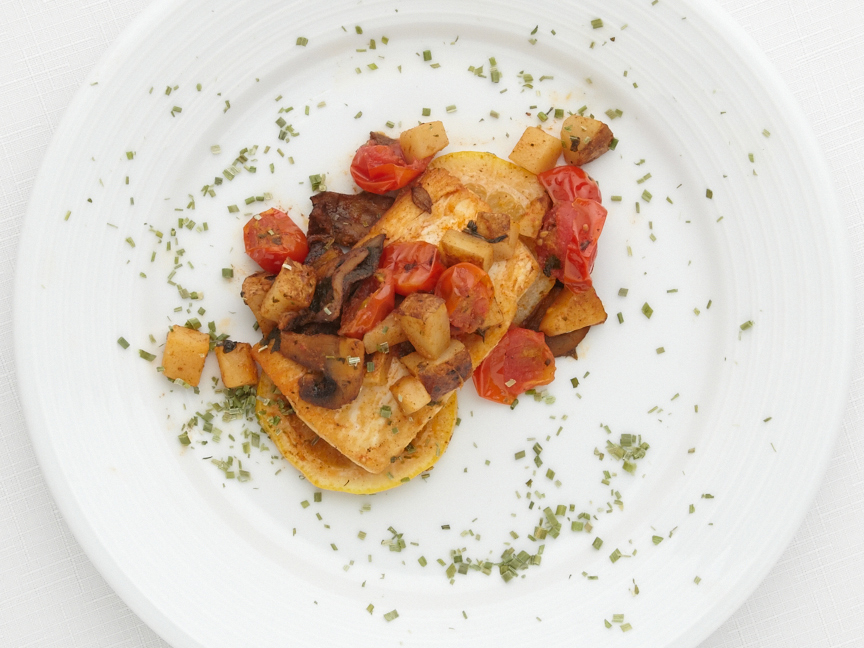 Makes 1 serving
Ingredients:
15-inch sheet of parchment paper
½ lemon, sliced
5 ounces mahimahi fillet
½ tablespoon butter
½ tablespoon olive oil
Pinch salt and pepper
1 small Yukon Gold potato, chopped
¼ cup cherry tomatoes, chopped
¼ cup mushrooms, chopped
1 twig parsley
1 twig oregano
Steamed brown rice (optional)
Preparation:
Preheat oven to 400°F. Fold the paper in half and trim with scissors to make a heart shape when unfolded.
On one half of the parchment heart place half the lemon slices, the fish, butter, and olive oil, and season with salt and pepper. Pile on the remaining lemon, potatoes, tomatoes, mushrooms, parsley, and oregano.
Fold the parchment paper over and fold in the ends all around, creating a pouch that lies on its side. Place on a baking sheet and bake for 20 minutes or until the fish is flaky and potatoes are tender. Serve with brown rice, if desired.
372 calories; 14g fat; 29g carbohydrates; 31g protein
More information about the Kids' State Dinner:
Check out the other winning 2014 Kids' State Dinner Recipes here.
Learn more about Kids' State Dinner here.