Chinese Vegetable Stir-Fry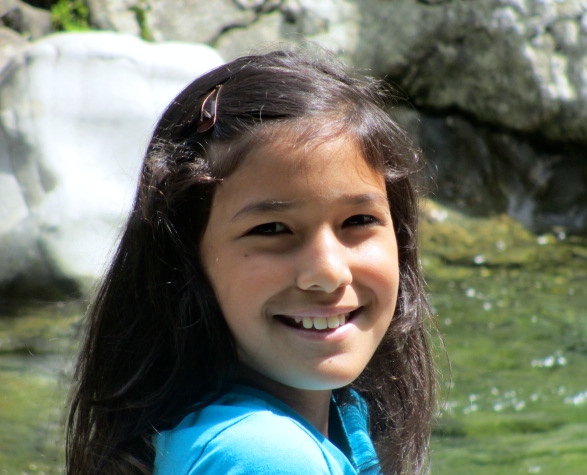 "I have made this because I am half Chinese, so I wanted to make a stir-fry," says Iris. "We have a family garden, so I appreciate fresh vegetables. My recipe is lactose-free because I am lactose-free. This is one of my favorite dishes!" - Iris Hsiang, age 10, Vermont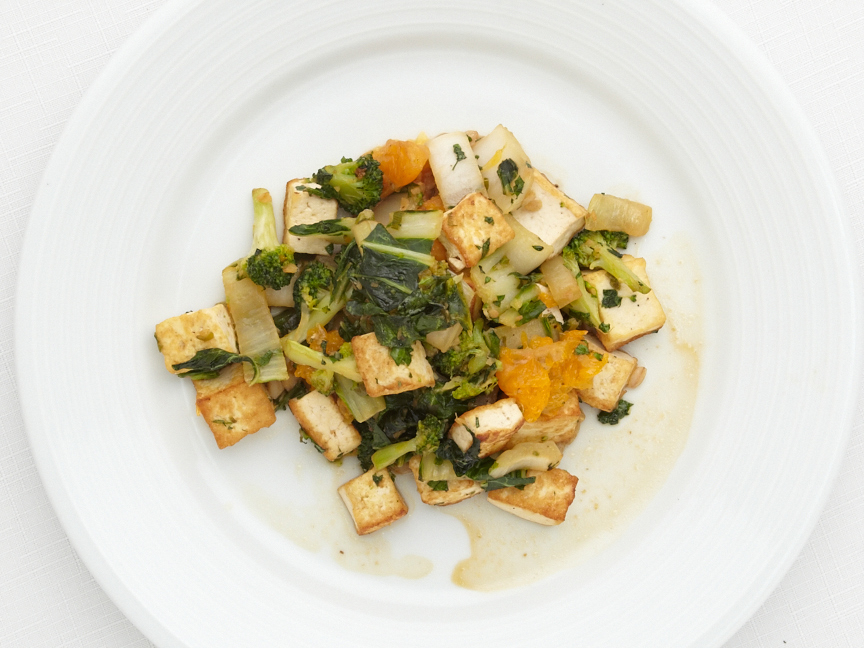 Makes 4 servings
Ingredients:
For the Sauce:
¼ cup scallions chopped fine
2 tablespoons low-sodium soy sauce
2 minced garlic cloves
1 teaspoon peeled grated ginger
1 tablespoon sesame oil
½ teaspoon honey
Juice of ½ an orange
For the Stir-Fry:
2 tablespoons vegetable oil
2 cups sliced broccoli
1 block of firm tofu, drained and chopped
2 cups chopped watercress
2 cups sliced baby bok choy
Garnish: Brown rice, sliced orange
Preparation:
Make the Sauce: In a medium bowl, combine all the ingredients and mix well.
Make the Stir-Fry: In a large sauté pan or wok over moderately high heat, warm the oil. Add broccoli and cook for 2 minutes, then add the tofu, watercress, and bok choy and cook for 2 minutes more. Add the sauce and cook down until sauce is reduced by half, about 2 minutes more. Serve with brown rice and orange slices.
254 calories; 18g fat: 13g carbohydrates; 16g protein
More information about the Kids' State Dinner:
Check out the other winning 2014 Kids' State Dinner Recipes here.
Learn more about Kids' State Dinner here.