Chia Chicken Pitas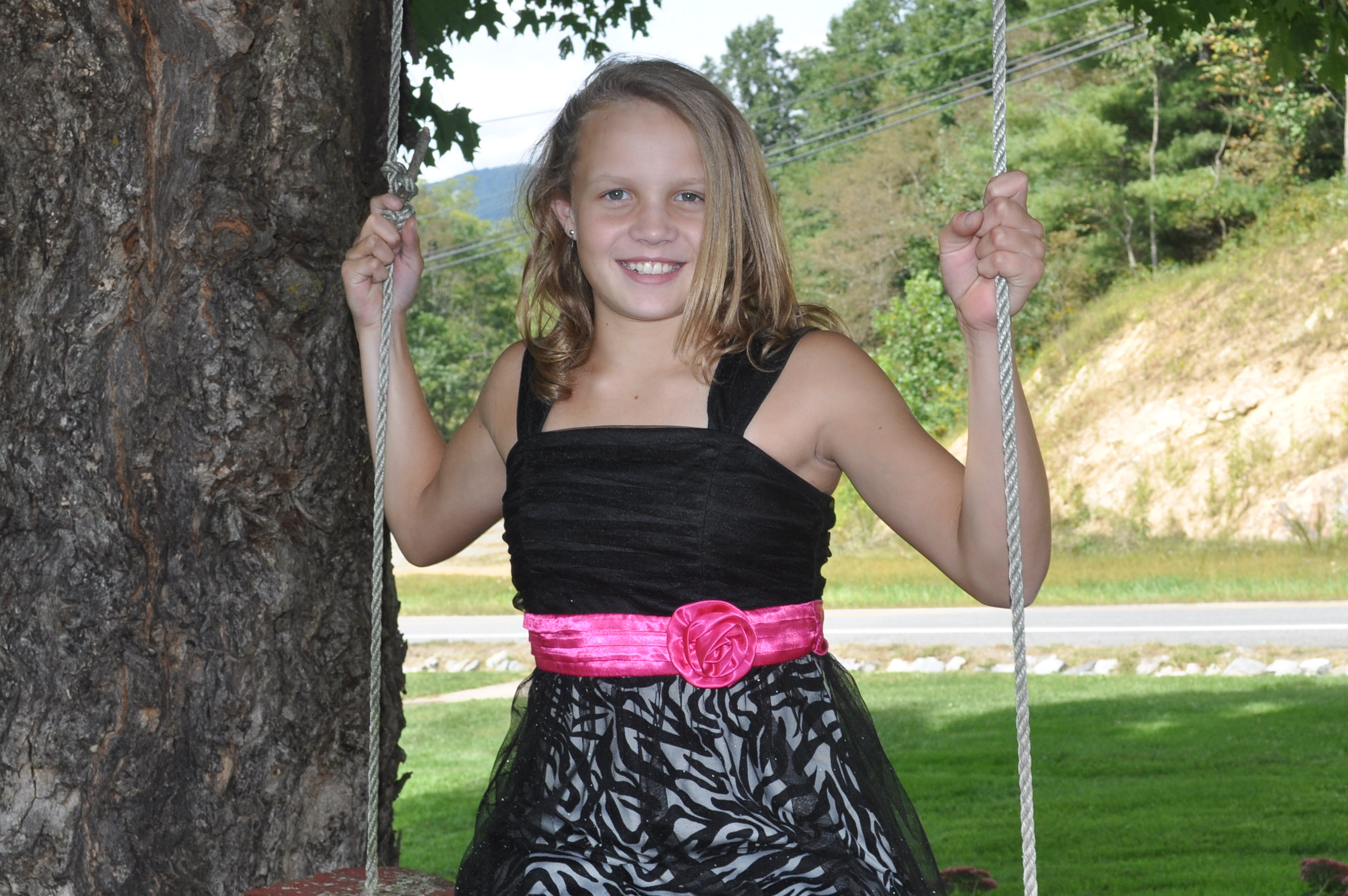 "I wanted a food that would last from lunchtime until after a gymnastics practice or a swim team practice," says Sophie. "I like to experiment with my mom in the kitchen, so I started experimenting with ingredients to come up with something I could eat for lunch to keep me energized all afternoon. I added chia seeds because my mom likes to sprinkle them on our meals. She says they add some protein. I like to have a fruit salad on the side. I think they're yummy!" - Sophie Haga, age 12, Virginia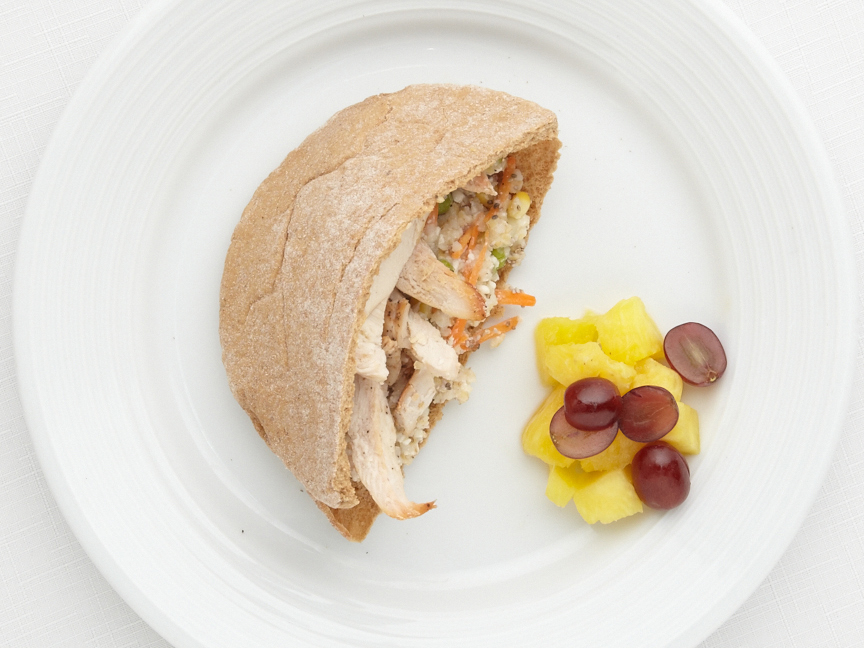 Makes 4 servings
Ingredients:
1 cup bulgur
Pinch of salt
2 boneless skinless chicken breast, cooked and diced
1 cup fresh or frozen corn
1 cup fresh or frozen cooked peas
1 cup carrots, peeled and chopped
1 teaspoon olive oil
2 teaspoons lemon juice
Fresh pepper
1 tablespoon chia seeds
½ cup cilantro, chopped
1 cup cucumbers, peeled and chopped
½ cup feta cheese
4 whole-wheat pitas
Preparation:
In a large microwavable bowl, combine 1 cup water, bulgur, and salt. Cover with plastic wrap and put a fork through the wrap to vent the steam. Microwave for 3 minutes on high power, then remove from the microwave.
Add the chicken, corn, peas, and carrots, cover back up, and let sit for 10 minutes. Add olive oil, lemon juice, pepper, chia seeds, cilantro, cucumbers, and cheese. Slice pitas in half. Stuff pita shell with mixture until full.
428 calories; 10g fat; 43g carbohydrates; 29g protein
More information about the Kids' State Dinner:
Check out the other winning 2014 Kids' State Dinner Recipes here.
Learn more about Kids' State Dinner here.