Chesapeake Fish Tacos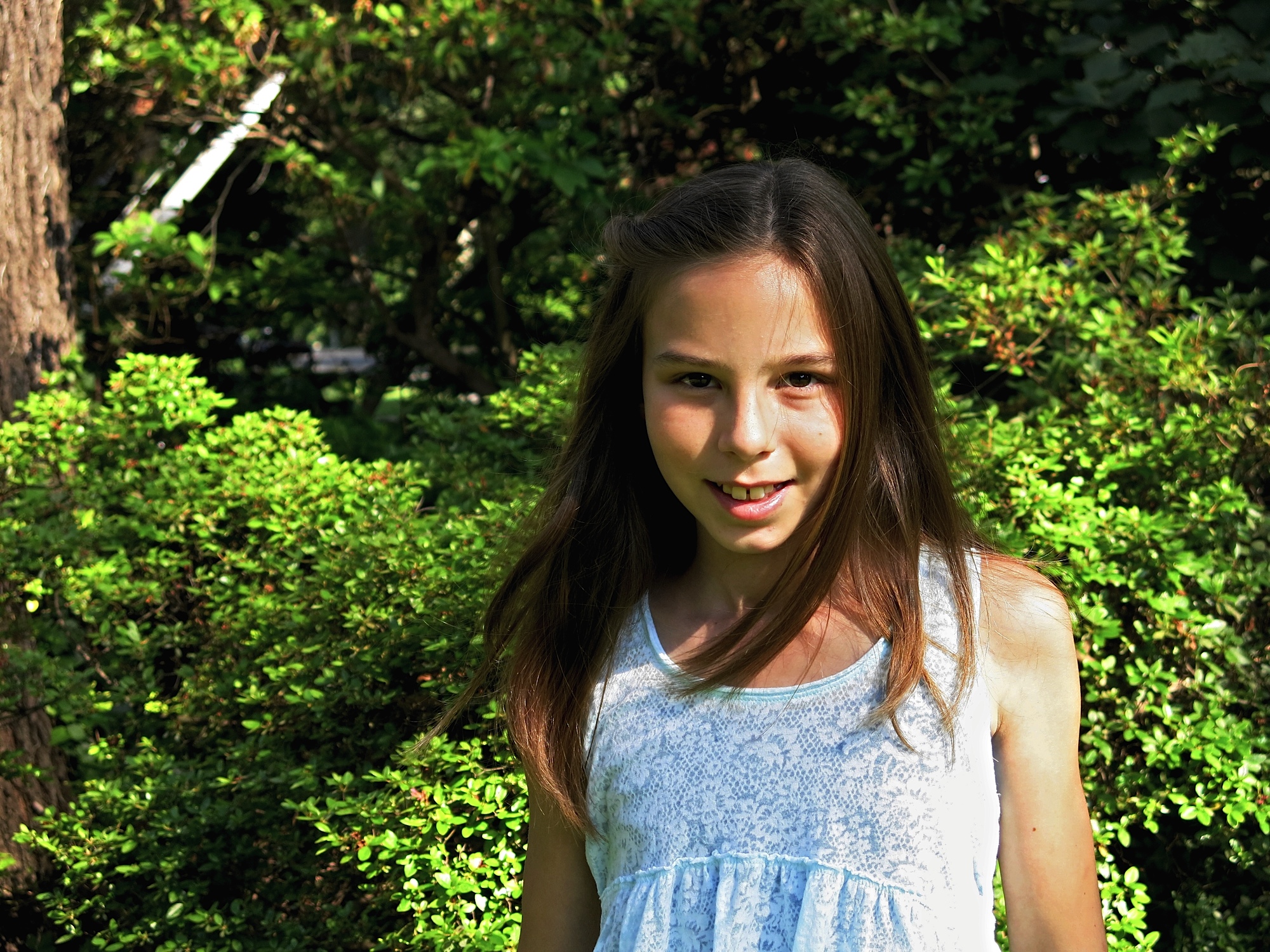 "My family believes in making things from scratch and not using canned or preserved food," says Esther. "It is healthier and tastier to use nutritious ingredients and make it yourself. Plus, it's much more fun to do! It is also a good idea to use local ingredients, which is why I chose a Maryland fish. This is because it prevents pollution and the great use of fuel. I have tried a variety of fish taco recipes, but this was an opportunity to try making my own recipe." She serves this with a corn, avocado, and tomato salad and a Lemon-Basil Sorbet. - Esther Matheny, age 10, Maryland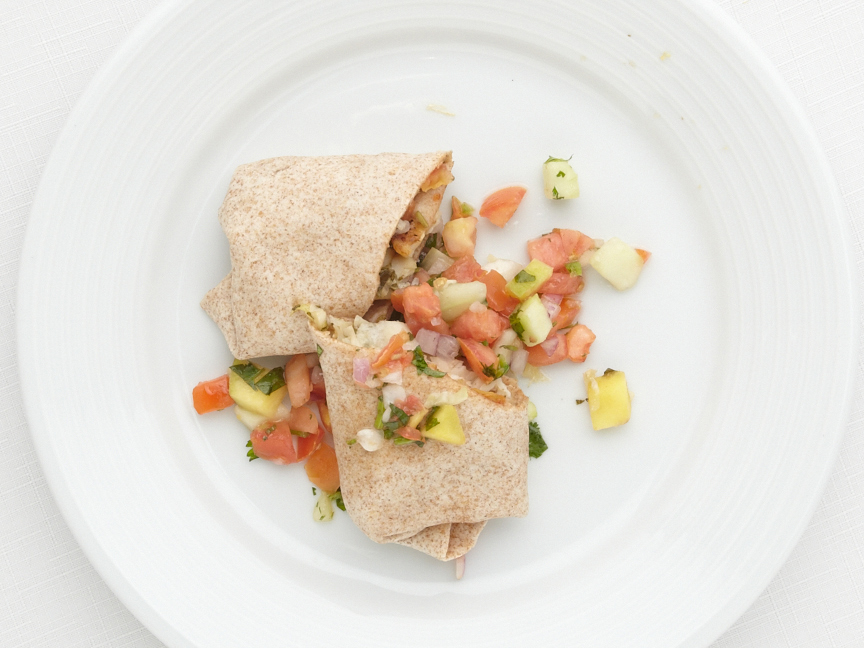 Makes 4 servings
Ingredients:
For the Salsas:
1 onion, chopped
1 jalapeño, chopped
2 tablespoons chopped cilantro
1 mango, pitted and chopped
1 small cucumber, chopped
1 tomato, chopped
Juice of 1 lime
Olive oil
For the Tacos:
2 tablespoons all-purpose flour
Salt and pepper, to taste
6 ounces rockfish or any firm fish
2 tablespoons olive oil
8 whole-wheat tortillas
2 cups shredded cabbage
For the Lemon-Basil Sorbet:
Juice from 3 lemons
24 basil leaves
¾ cup sugar
1 pint raspberries
Preparation:
To make the Salsas: In one bowl, combine onion, jalapeño, and cilantro. Place half of that into another bowl and add the mango and cucumber. Add the tomato to the other bowl. Squeeze lime and drizzle olive oil over each and stir.
To make the Tacos: On a plate, combine the flour with salt and pepper. Lightly roll the fish in the flour. In a medium sauté pan, warm the olive oil over moderate heat. Add the fish and cook until lightly browned and firm, about 3 minutes per side. Remove and flake into small pieces. Warm tortillas in microwave. Put fish on warmed tortillas and top with cabbage and salsas.
To make the Sorbet: In a medium bowl, stir together lemon juice, basil, sugar, and 1 cup water. Chill until cold, about 4 hours.
439 calories; 15g fat; 42g carbohydrates; 19g protein
More information about the Kids' State Dinner:
Check out the other winning 2014 Kids' State Dinner Recipes here.
Learn more about Kids' State Dinner here.