Carolina Chicken Chili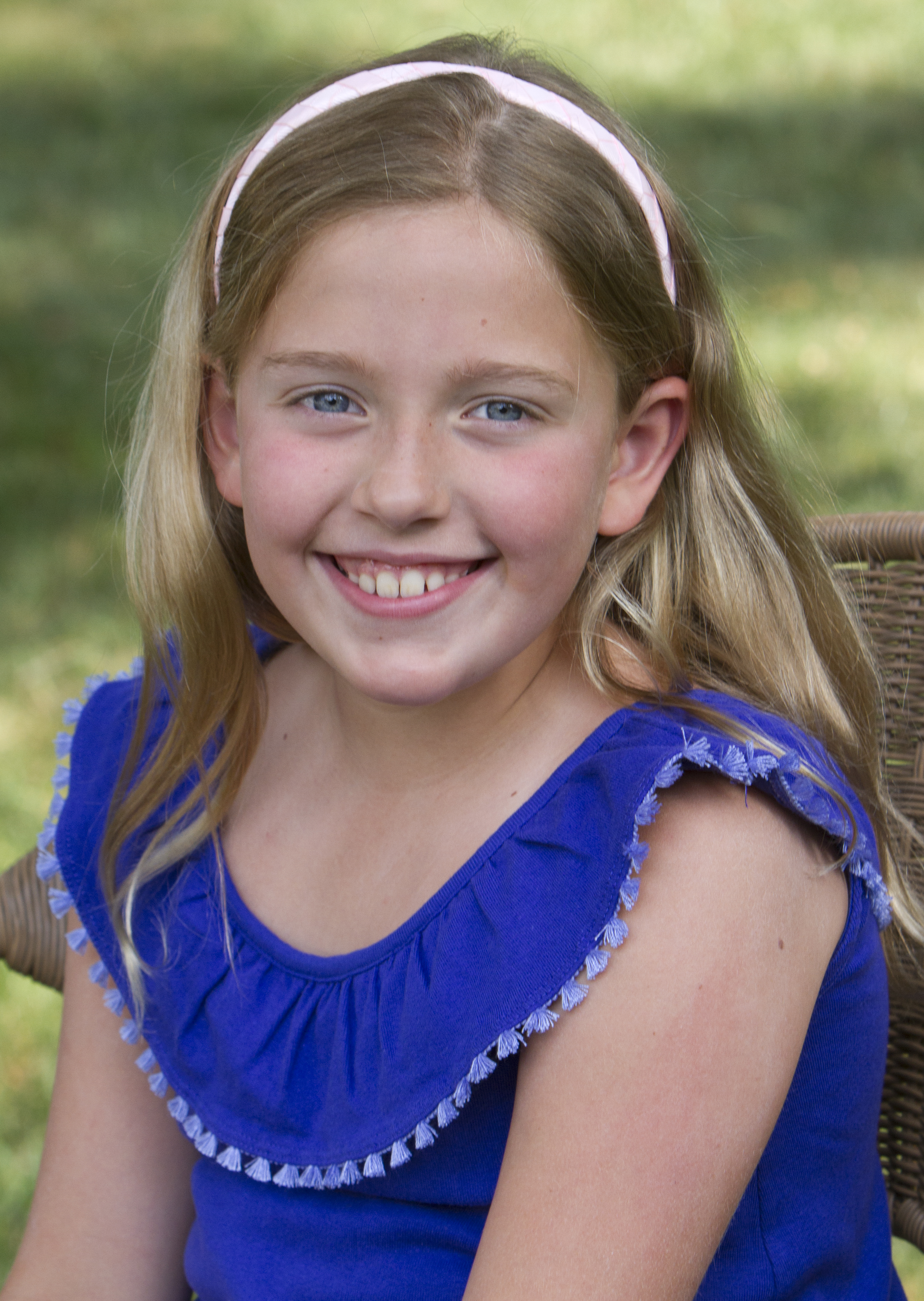 "About every two weeks, we go buy a rotisserie chicken from wherever it's on sale. On that night we eat chicken breast with two veggies and a fruit," says Julia. "The next afternoon is my favorite, because we make Carolina Chicken Chili, which is a recipe I helped my mom make up. It's healthy and doesn't cost much⧿we make one rotisserie chicken go really far this way, and we're all eating healthy two or three nights and lunch." - Julia Pascoe, age 8, South Carolina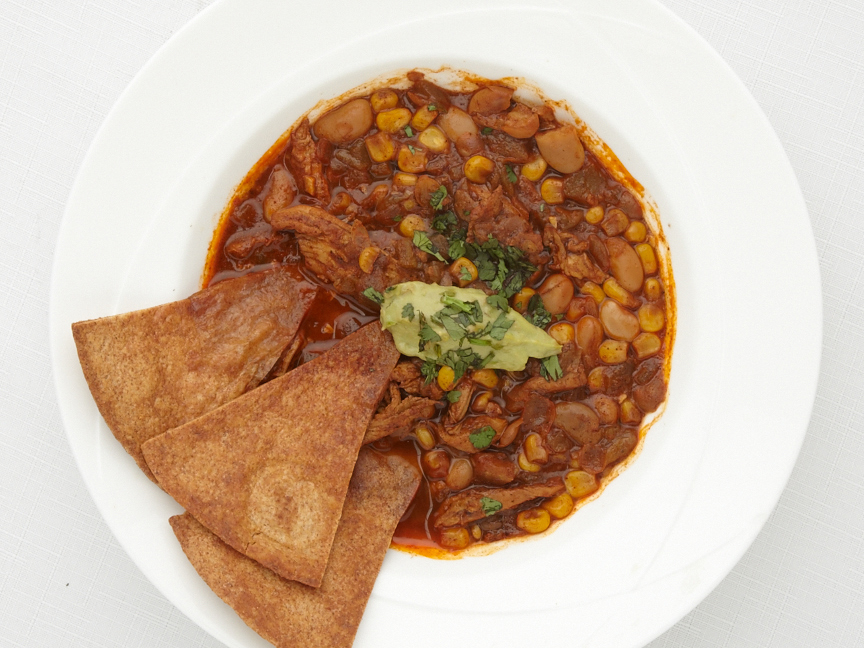 Makes 8 to 10 servings
Ingredients:
¼ cup olive oil
2 yellow onions, peeled and chopped
1 minced garlic clove
4 (15.2-ounce) cans white kidney beans, rinsed and drained
10 ounces rotisserie chicken, shredded (or cooked chicken, shredded)
2 (32-ounce) boxes of low-sodium chicken broth
1 (15-ounce) can corn, rinsed and drained
1 (4.5-ounce) can chopped green chiles, or less if you don't like spicy flavors
2 tablespoons ground cumin
2 tablespoons red chili powder
1 teaspoon smoked paprika
1 teaspoon salt
1 teaspoon pepper
Garnish: whole-wheat chips, low-fat Monterey Jack cheese shredded, chopped avocado, chopped tomato, chopped fresh cilantro
Preparation:
In a large stock or pasta pot, warm the oil over moderate heat. Add the onions and sauté until soft, stirring often, about 10 minutes. Add the garlic and cook about 2 minutes more.
Add three cans of the beans, chicken, broth, corn, chiles, cumin, chili power, paprika, salt, and pepper. Raise heat to medium high and stir. While the chili is cooking, mash up the remaining can of beans in a bowl with a fork. Add to the chili and stir. Reduce heat to low and cook for 10 minutes. Serve with the garnishes.
404 calories; 16g fat; 36g carbohydrates; 24g protein
More information about the Kids' State Dinner:
Check out the other winning 2014 Kids' State Dinner Recipes here.
Learn more about Kids' State Dinner here.