Baked Falafel & Tomato Cucumber Salad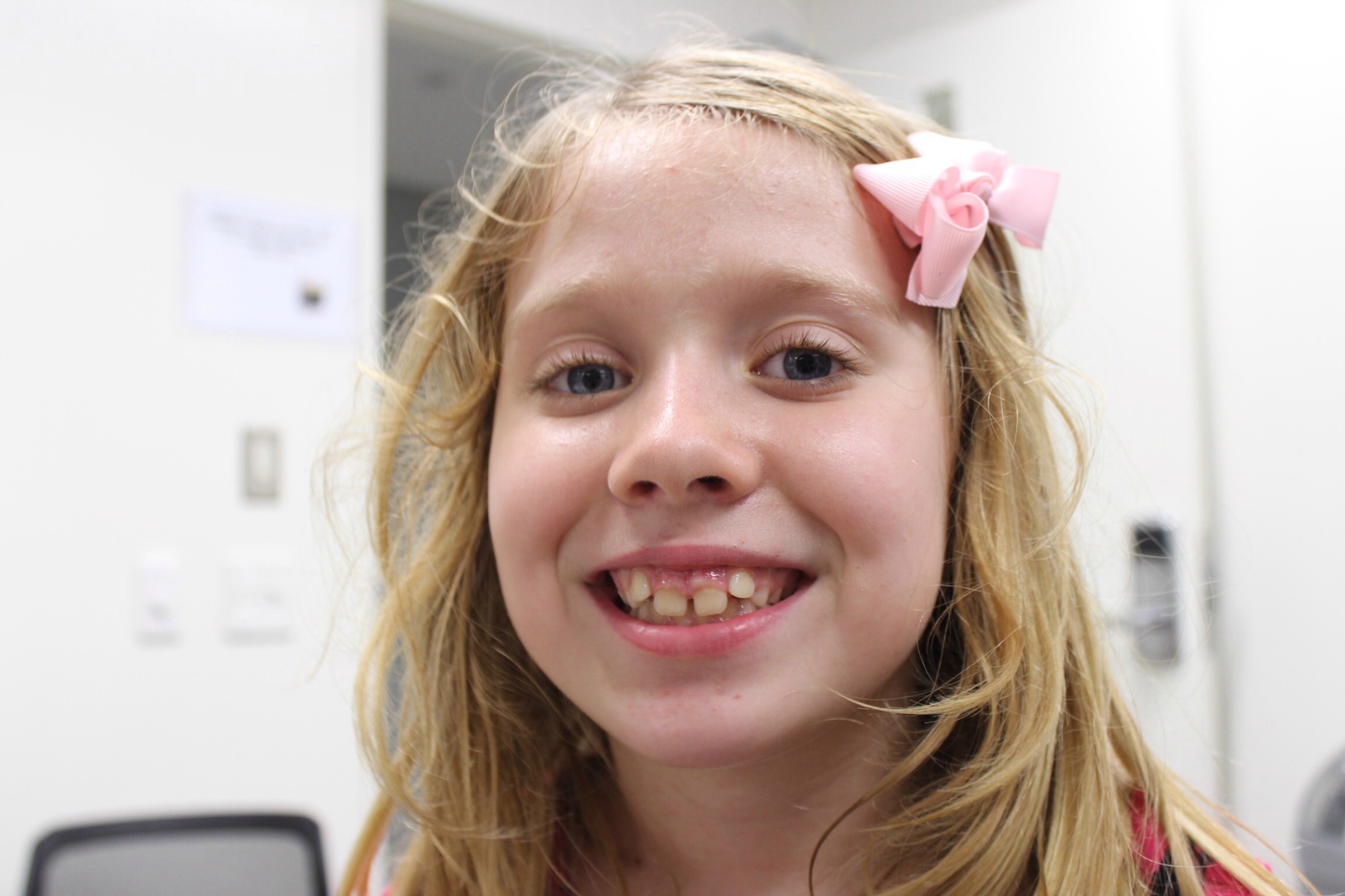 "We chose to make falafel because of our heritage. It is a Mediterranean/Middle Eastern staple," noted Ariel. "This version is baked and not fried, making it lower in fat. I choose to top it with low-fat Greek yogurt, but you could choose any dairy-free yogurt that you want. I serve it with a Tomato Cucumber Salad on the side, which is very refreshing in the summer." - Ariel Derby, age 8, Texas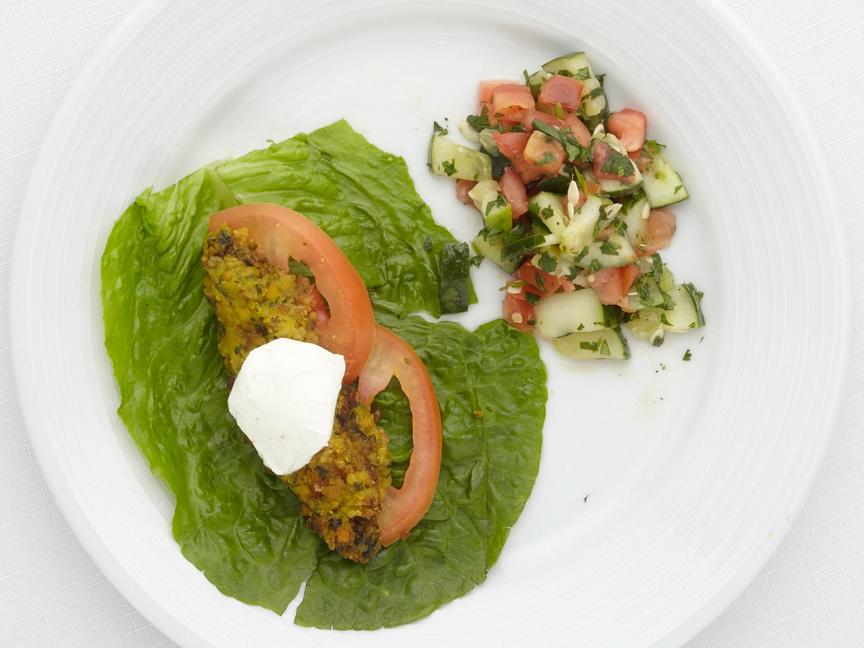 Makes 4 servings
Ingredients:
For the Falafel:
1 cup dried chickpeas, soaked overnight
2 tablespoons olive oil
⅓ cup chopped red onion
½ cup chopped fresh parsley
½ cup chopped cilantro
¼ teaspoon ground cumin
¼ teaspoon ground turmeric
¼ teaspoon ground coriander
Splash of lemon juice
Dash of cayenne, if desired
Garnishes: Lettuce leaves, plain low-fat Greek yogurt
For the Tomato Cucumber Salad:
3 large tomatoes, chopped
2 cucumbers, peeled and chopped
¼ cup cilantro, chopped
1 tablespoon olive oil
1 tablespoon lemon juice
Preparation:
To make the Falafel: Preheat the oven to 425°F. Blend all ingredients in a blender until the texture is like a very fine meal. Transfer to a large bowl. Form 2-inch balls, like meatballs, and place onto a greased cookie sheet. Bake for 15 minutes, turn them over, and bake 10 more minutes, or until lightly browned. Serve wrapped in a lettuce leaf with Greek yogurt and the salad.
To make the Tomato Cucumber Salad: In a medium bowl, combine the tomatoes, cucumbers, and cilantro. Drizzle with olive oil and lemon juice and toss.
325 calories: 325; 14g fat; 42g carbohydrates; 12g protein
More information about the Kids' State Dinner:
Check out the other winning 2014 Kids' State Dinner Recipes here.
Learn more about Kids' State Dinner here.