Arkansas Meets Asia Catfish Sliders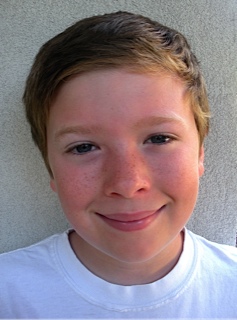 "I live right outside of Little Rock, and I love going into the city and seeing the Asian Gate and Garden along the Arkansas River," notes Hart. "I learned that it represents the cultural exchanges between two countries (America and South Korea) and two cities (Little Rock and Hanam City). I was inspired by this, and thought it would be neat to blend two cultures together with food. Arkansas is known for its catfish, and I love Asian food! I like to eat this with fruits and milk for a healthy lunch." - Hart Irby, age 10, Arkansas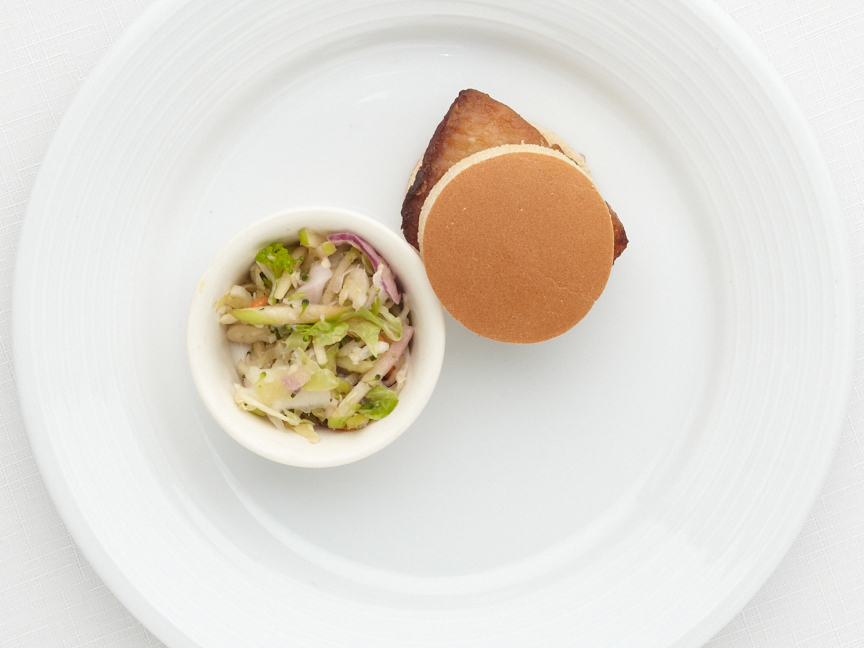 Makes 4 servings
Ingredients:
For the Catfish:
¼ cup low-sodium soy sauce
2 tablespoons fresh lemon juice
2 tablespoons minced ginger
2 teaspoon toasted sesame oil
½ pound catfish fillets, quartered
Pepper, to taste
For the Asian Slaw:
2 cups of packaged undressed cabbage slaw
½ Granny Smith apple, peeled and thinly sliced
1 tablespoon fresh lemon juice
1 tablespoon minced ginger
1 tablespoon honey
1 tablespoon rice vinegar
3 tablespoons low-sodium soy sauce
3 tablespoons light olive oil
Zest of 1 lemon
1 tablespoon sesame seeds
4 whole-wheat buns
Preparation:
Preheat oven to 450°F. Prepare fish: In a small bowl, mix the soy sauce, lemon juice, ginger, and sesame oil until well combined. Cut four 12-inch aluminum foil squares and place a fillet in each. Spoon the marinade over each and season with pepper. Fold foil to make a sealed packet and bake for 15 minutes, or until fish is tender and flakey.
In a large bowl, toss the slaw with the apple. In a separate bowl, combine the lemon juice, ginger, honey, vinegar, soy sauce, and olive oil. Add lemon zest and sesame seeds and whisk until well combined. Toss the slaw ingredients with the mixture. Place the catfish fillet in a whole-wheat bun, top with slaw, and enjoy.
254 calories; 17g fat; 16g carbohydrates; 12g protein
More information about the Kids' State Dinner:
Check out the other winning 2014 Kids' State Dinner Recipes here.
Learn more about Kids' State Dinner here.