Amazing African Sweet Potato Stew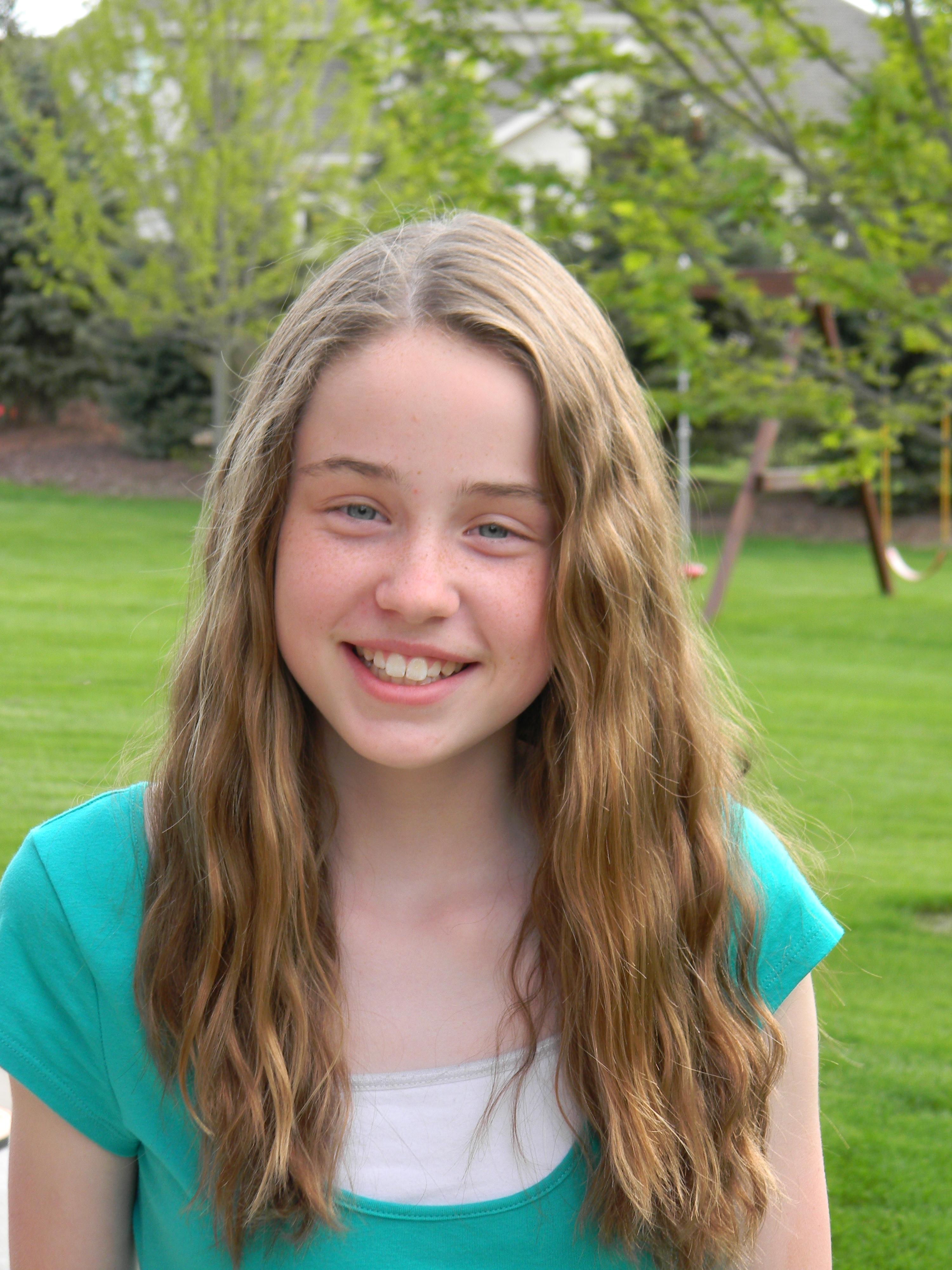 "My family loves warm, healthy soup on a cold Wisconsin day. The sweet potatoes, spices, and peanut flavors make this soup one of my all-time favorites," says Sarah. "The sweet potatoes, vegetables, and beans provide plenty of fiber and plant proteins to keep us going all day. The stew also helps lower our cholesterol and helps prevent cancer, which my family cares a lot about. We serve this amazing soup with warm whole-grain bread and a side of strawberries and grapes." - Sarah Ganser, age 12, Wisconsin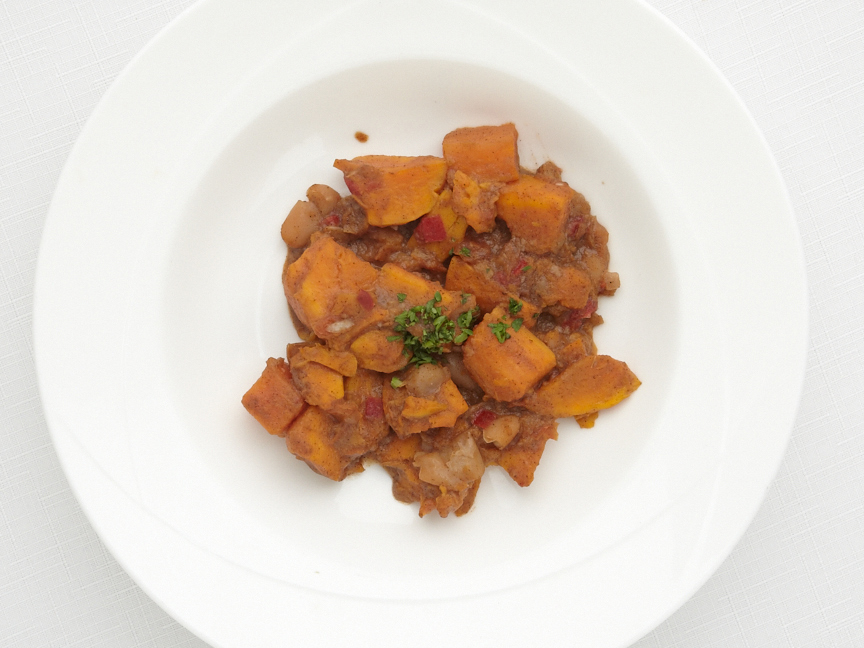 Makes 8 servings
Ingredients:
1 tablespoon olive oil
2 yellow onions, peeled and chopped
4 minced garlic cloves
2 red bell peppers, seeded and chopped
4 sweet potatoes, peeled, cut into ½-inch squares
2 (15-ounce) cans Great Northern beans, drained and rinsed
1 (15-ounce) can diced tomatoes
6 cups vegetable broth
1 tablespoon brown sugar
2 teaspoons fresh grated ginger
2 teaspoons ground cumin
½ teaspoon salt
¼ teaspoon black pepper
⅛ teaspoon allspice
1½ teaspoons ground cinnamon
¼ cup peanut butter
1 tablespoon cilantro, chopped, optional
Red pepper flakes, optional
Preparation:
In a large sauté pan, warm the olive oil over moderate heat. Add the onions and sauté for 5 minutes. Add the garlic, bell peppers, sweet potatoes, beans, tomatoes, broth, brown sugar, fresh ginger, cumin, salt, pepper, allspice, cinnamon, and peanut butter, and bring to a boil.
Reduce heat to low and simmer until vegetables are soft, about 30 minutes. Serve with cilantro and red pepper flakes, if desired.
468 calories; 10g fat; 39g carbohydrates; 31g protein
More information about the Kids' State Dinner:
Check out the other winning 2014 Kids' State Dinner Recipes here.
Learn more about Kids' State Dinner here.