Let's Move Outside For National Parks Week
This week, the National Park Foundation is celebrating National Park Week, and it runs through April 27. The National Parks provide a great opportunity to get outside and be active while having fun discovering new places! And if there was ever a week to discover the diverse wildlife, iconic landscapes, vibrant cultures, and rich history America's national parks have to offer, this is it.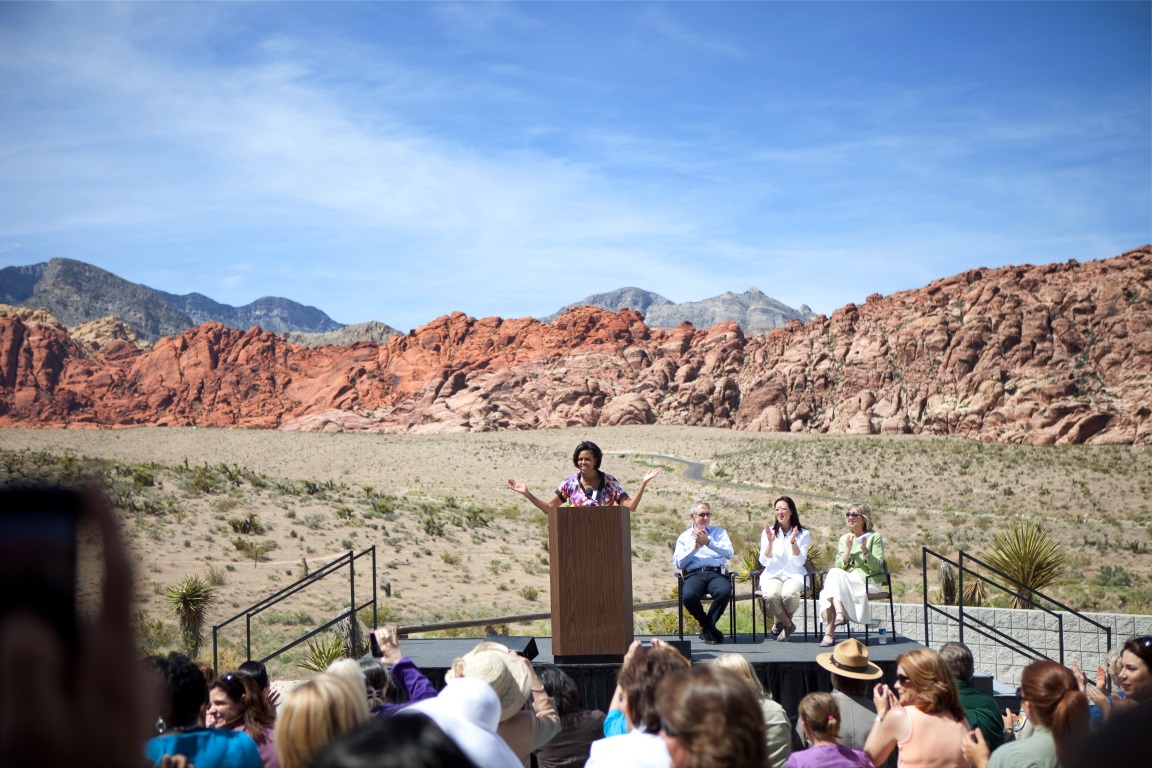 First Lady Michelle makes remarks during the launch of "Let's Move Outside", an extension of her "Let's Move!" initiative, at the Visitors' Center in Red Rock Canyon, Nev., June 1, 2010. (Official White House Photo by Samantha Appleton)
Throughout the week, there are many activities scheduled across the country to celebrate. More than 100 free, ranger-led walks are offered, and this Saturday, April 26, young visitors can celebrate National Junior Ranger Day by taking part in special family activities.
Learn more and check out other activities offered at a national park near you at NationalParks.org. You can also find fun ways for your family to be active together and enjoy the great outdoors year round through Let's Move Outside!