Where History Class Meets the Soil: Ancient Grain Gardens Sprout Up in Cambridge, Mass.
Picture this. The September sun warms a gathering of students and the ground where they work. The surrounding plot is lush and ripe for harvest. Fists full of soil, the children dig diligently with the hope that their seeds will establish strong roots before the frost seals the soil until spring. With furrowed brows, the students consider the importance of their work: What will we do if this newly seeded crop of winter wheat fails to sprout?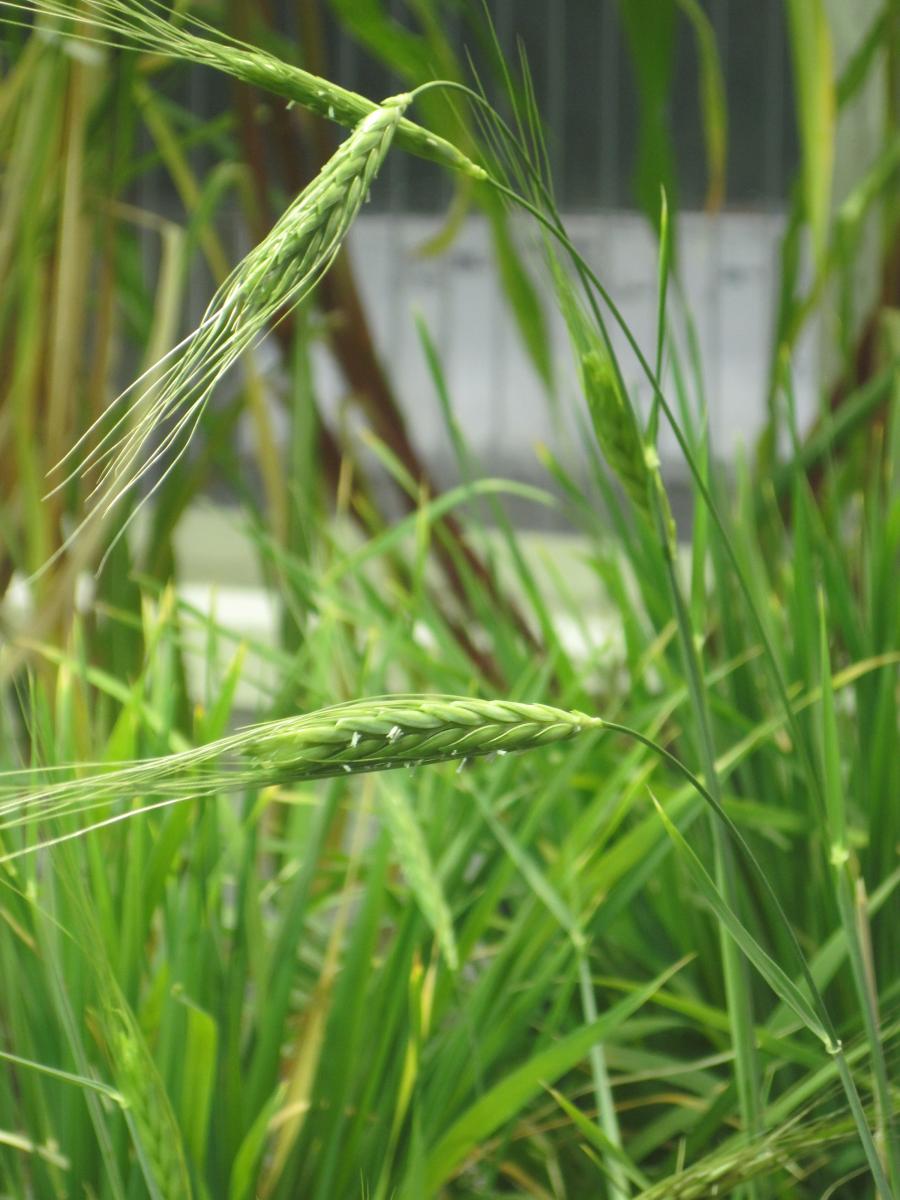 History and science lessons grow along with the Ancient Grain Gardens sprouting up in Cambridge, MA (Photo by Greg Beach).
This serene scene of the waning weeks of summer could easily describe young cultivators of the land in ancient Mesopotamia. In fact, it is the work of seventh graders in Cambridge, Massachusetts where I serve as a FoodCorps service member. FoodCorps is a nationwide team of leaders that connects kids to real food —like heritage wheat— and helps them grow up healthy. FoodCorps aims to bring kids into a conversation around food and where it comes from (including its history and culture), and to engage them in a hands-on way in the process of growing, harvesting, cooking and eating.
Even though grains are a central part of a balanced diet, most of us have little connection with the living plants that make it all possible. Bridging this knowledge and experience gap is the goal of the Ancient Grain Gardens Project, a collaborative, educational initiative between FoodCorps, CitySprouts and Harvard University being piloted at schools across Cambridge. We are helping students think beyond the veggies in the school garden by engaging them in the care, preservation and study of winter wheat.
The Ancient Grain Gardens idea began at the Zooarchaeology Laboratory at Harvard University, where researchers noted that few students had experience actually caring for plants and growing food, especially grains. In the spirit of history, Burns acquired teosinte, an ancestor of maize, and planted its seeds with students and staff in a Harvard greenhouse. Now hooked on plants of the past, Burns sought out ancient grains for planting, with younger gardeners in mind. If Harvard students could benefit from the experience of growing an ancient grain, why couldn't the students in Cambridge's elementary and middle schools?
From the early fall planting to the winter biology and history lessons, our team of collaborators works closely to develop the curriculum, facilitating the instruction and caring for the plants at the center of the Ancient Grain Gardens. Deyne Meadow, a collaborator on the project, says it is multidisciplinary, explaining that "integrating science with social studies and literacy is a natural way to help students see how science affects our lives, our history, and our health. Growing crops like winter wheat is a step towards healthier bodies and a healthier planet."
The Ancient Grain Gardens project is something special. The students know that this is a unique experience, if only because of the wonderment of witnessing a patch of green winter wheat in an endless sea of snow. Around a table in June, with the winter wheat season coming full circle, I look forward to breaking bread with our students in celebration.