Celebrating National Nutrition Month this March
To celebrate National Nutrition Month, make healthy eating fun this month! Challenge your family to try a new fruit or vegetable each week and involve the whole family in cooking new, healthy foods.
Check out USDA's MyPlate to get inspired, and use it as a resource to create healthy meals that include a variety of fruits, vegetables, whole grains, lean proteins, and low-fat dairy. If you're looking for great recipe ideas to follow the MyPlate guidelines, visit the MyPlate Board on Pinterest for hundreds of tasty recipes from breakfast ideas and side dishes, to quick and easy meals and more!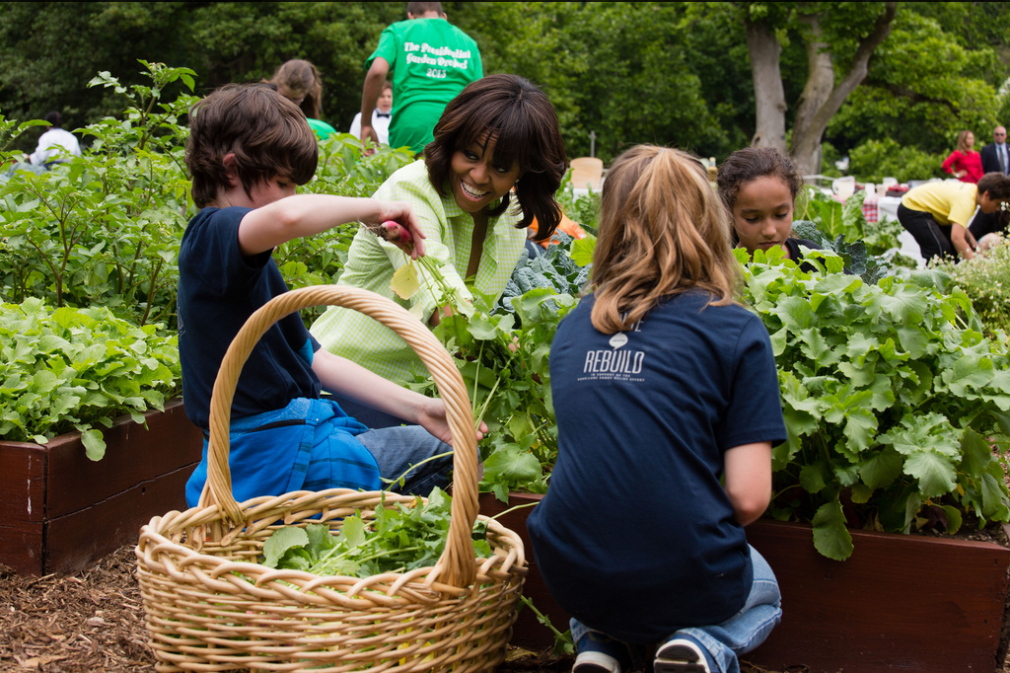 First Lady Michelle Obama harvests vegetables with students in the White House Kitchen Garden on the South Lawn, May 28, 2013. (Official White House Photo by Chuck Kennedy)
We know that eating healthy isn't always easy with busy family schedules, but keeping your family healthy doesn't have to be difficult. Making small changes can have a big impact. Here are some tips to help your family be healthy this month and throughout the rest of the year:
When cooking, bake or grill food instead of frying to reduce fat.

Use smaller plates and bowls to ensure you're eating healthy portions.

Substitute olive oil for butter in the meals you make.

Keep healthy snacks out and visible. Fresh or dried fruit are great snacks when you're on the go.

Consider planting a garden to have easy access to fresh produce right in your own backyard.