Helping Families Make Healthier Choices: FDA to Update Nutrition Facts Label
This morning at the White House, the celebration of Let's Move!'s fourth anniversary continued with another announcement demonstrating how the country is moving toward a healthier new norm. As part of continued efforts to ensure that parents have the information they need to make healthier choices, the First Lady was joined by Health and Human Services Secretary Kathleen Sebelius and Food and Drug Administration (FDA) Commissioner Margaret Hamburg to announce proposed updates to the Nutrition Facts label, which is on over 700,000 products that you find in your local grocery store.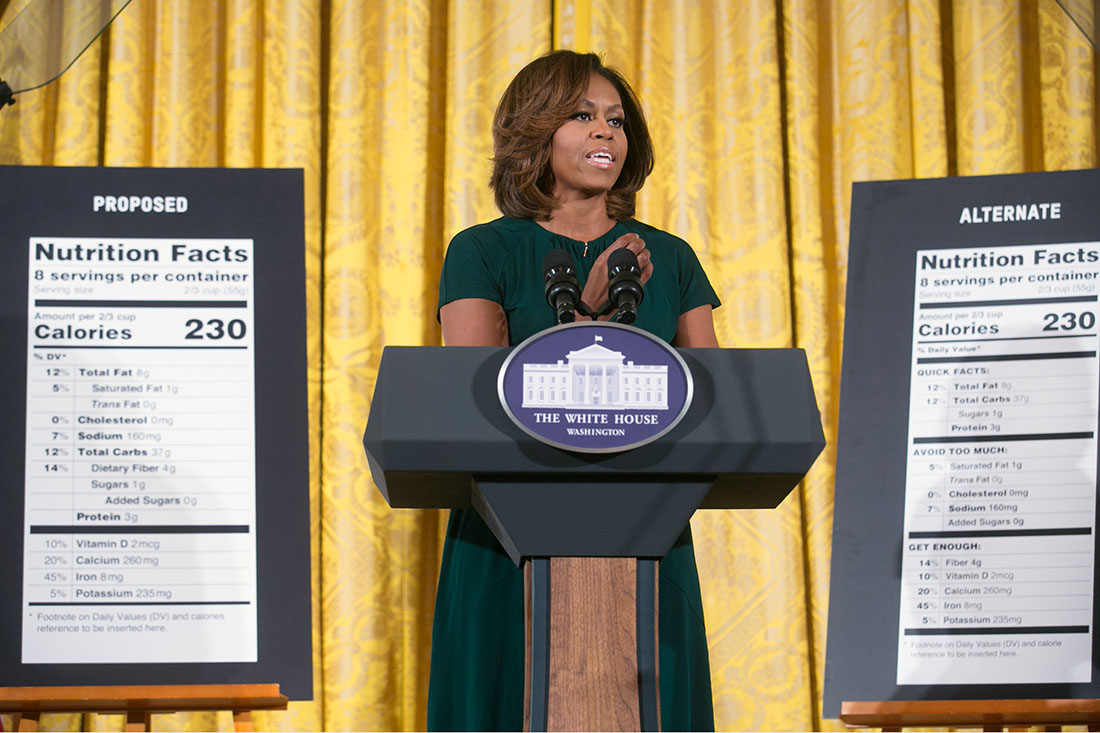 First Lady Michelle Obama delivers remarks announcing proposed revisions to the Nutrition Facts label during a "Let's Move!" event in the East Room of the White House, Feb. 27, 2014. (Official White House Photo by Chuck Kennedy)
"Our guiding principle here is very simple: that you as a parent and a consumer should be able to walk into a grocery store, pick an item off the shelf, and tell whether it's good for your family," Mrs. Obama said. "So this is a huge deal, and it's going to make a big difference for families across this country," she continued.
The Nutrition Facts label was released for the first time in 1994 and has only been updated once in the past twenty years. The proposed updates announced today reflect the latest scientific information, which ties diet to obesity and chronic diseases. In addition to being redesigned to highlight key parts of the label, such as calories and serving sizes, the proposed label also updates serving sizes to match how much people really eat and requires information about the amount of "added sugars" in a food product.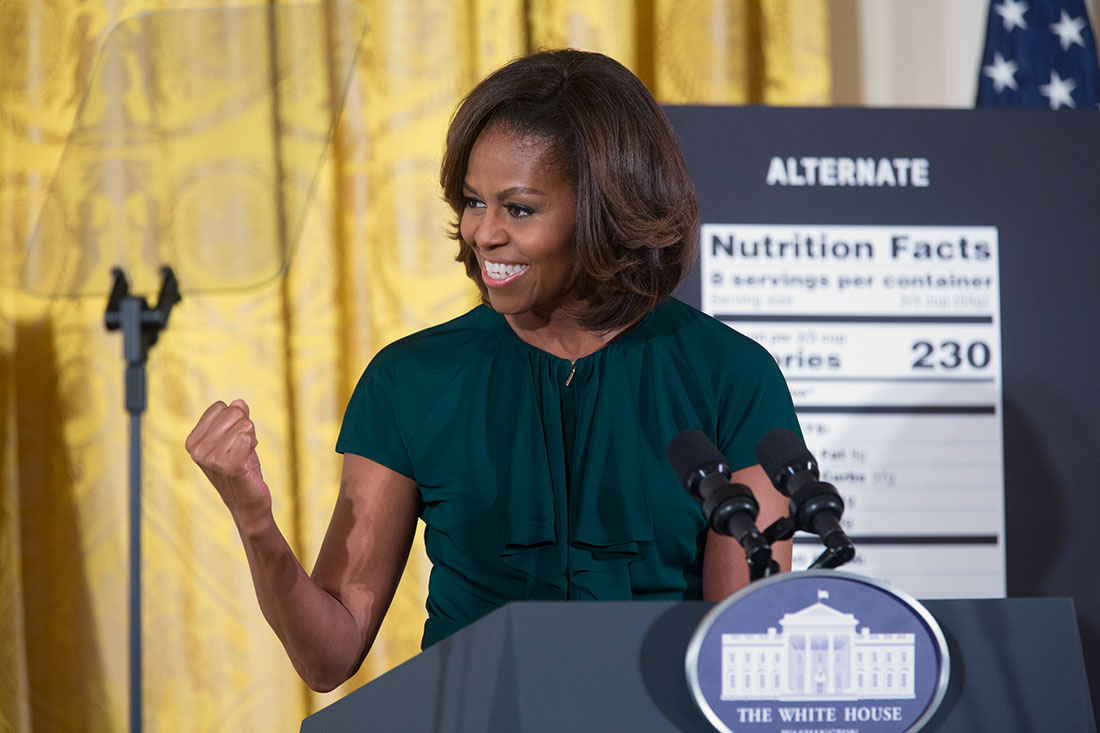 First Lady Michelle Obama delivers remarks announcing proposed revisions to the Nutrition Facts label during a "Let's Move!" event in the East Room of the White House, Feb. 27, 2014. (Official White House Photo by Amanda Lucidon)