You Wanted More so We're Delivering More: First Lady's Favorite Recipes
One year ago, First Lady Michelle Obama announced an exciting partnership between some of the top recipe creators, Pinterest, MyPlate, and the Partnership for a Healthier America (PHA) to make it easier to find healthy recipes online. With the click of the mouse, you can now find hundreds of nutritious and delicious recipes on the MyPlate Pinterest Page. If you thought it couldn't get better than this, all of the recipes featured are inspired by the U.S. Department of Agriculture's MyPlate icon, which reminds us to build a healthy plate with vegetables, fruits, whole grains, lean proteins, and fat-free or low-fat dairy at every meal.
In celebration of the anniversary of this partnership and the fourth anniversary of Let's Move!, we're bringing you more of the First Lady's favorite recipes! Be sure to check out the First Lady's Favorites board to find a variety of new recipes from Spicy Chicken Burgers to Sweet Potato Shepherd's Pie and more!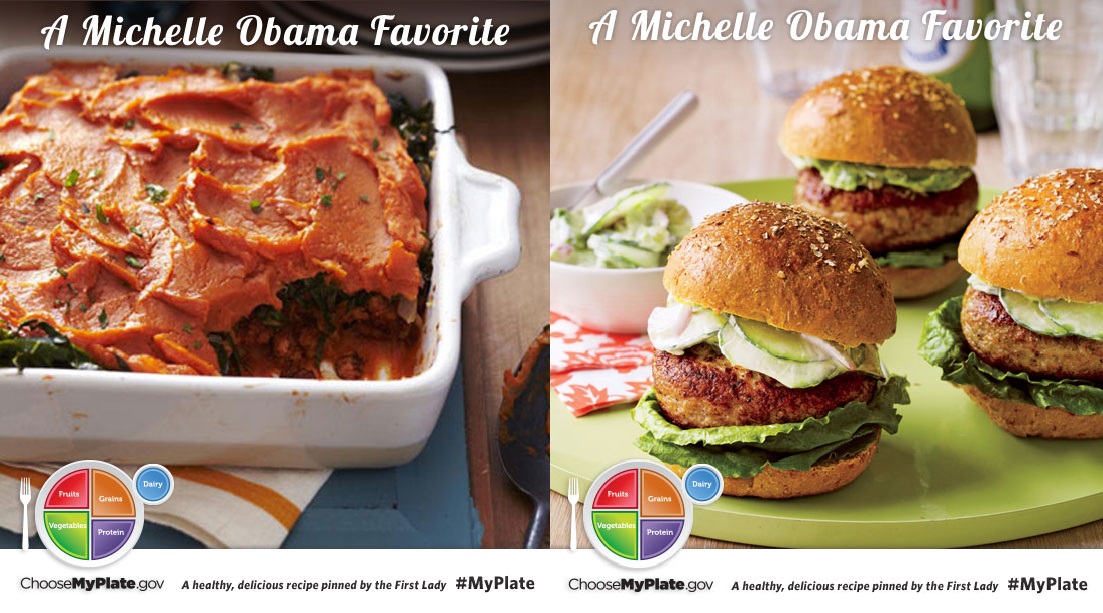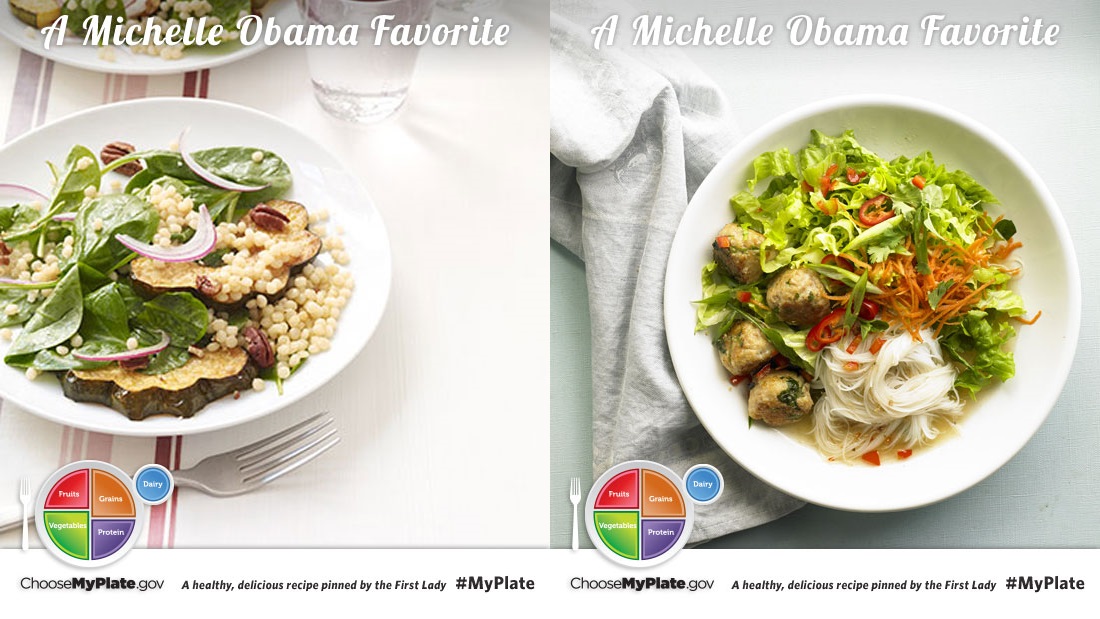 So what are you waiting for? It's time to head to the kitchen with your family and get cooking!