Amplifying Kids Voices at Phipps Conservatory, Pittsburgh
One year after First Lady Michelle Obama launched the Let's Move! initiative, museums, zoos, gardens, and science and technology centers joined the call to action through Let's Move! Museums and Gardens. With their impressive reach and great potential for impact, museums and gardens across the country are launching community efforts to create a healthier generation using interactive exhibits, outdoor spaces, gardens, and programs that encourage families to eat healthy foods and increase physical activity.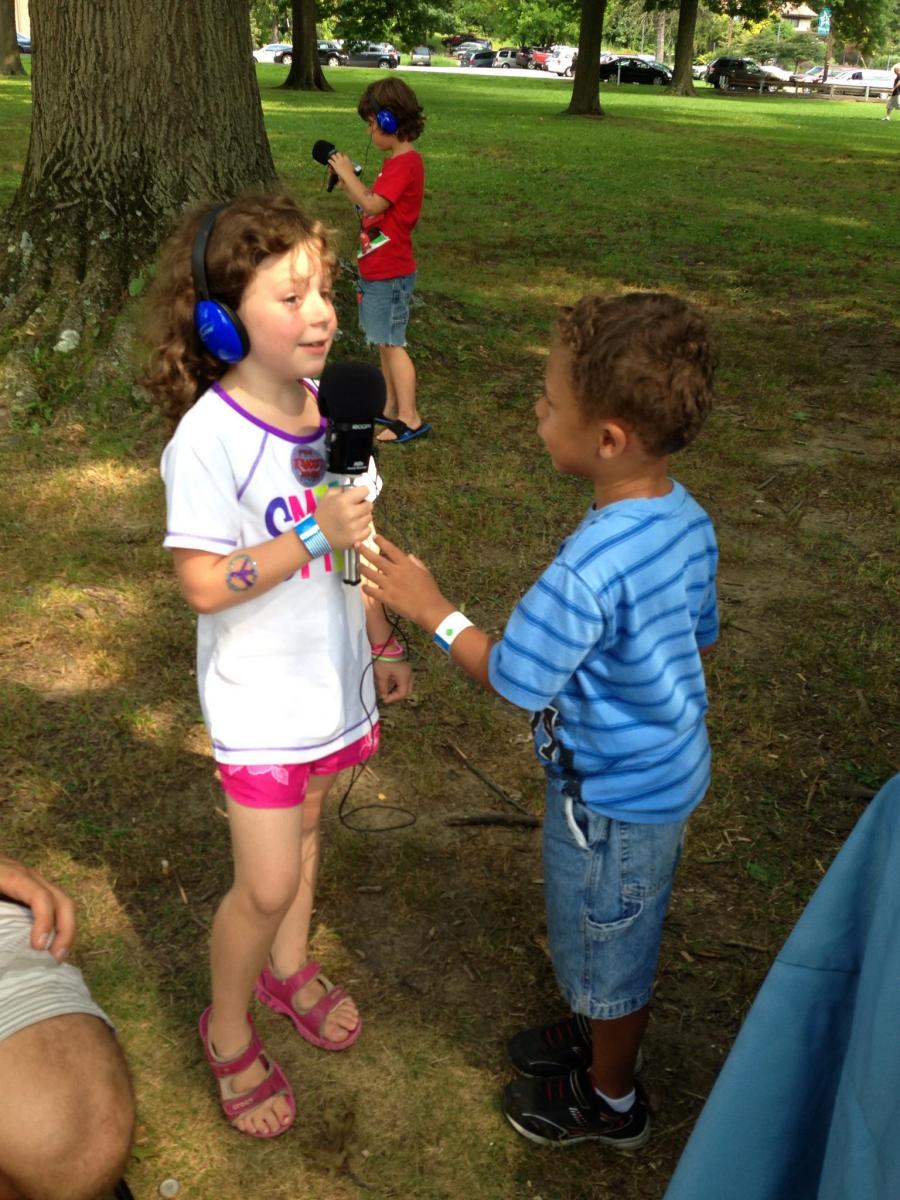 "Elementary school children in Pittsburgh, PA record their stories about food security and nutrition as part of Hear Me."
In Pittsburgh, PA, the Phipps Conservatory and Botanical Gardens, through the Let's Move Pittsburgh organization, is partnering with Hear Me and the Southwestern PA Food Security Partnership to amplify kids' voices about food security and good nutrition.
"I didn't know that breakfast at school even existed. Kids who don't have breakfast? I guess they just don't have anything to eat in the morning…I don't think that would be fair to do something like that to a kid."
-- Zoe, 10, Pittsburgh (www.hear-me.net/stories/6814)
Visitors to Phipps Conservatory and Botanical Gardens will get to hear first-hand the importance of good nutrition and food security directly from local children. Through the Hear Me platform, kids are using media and technology to create a world where they are heard, acknowledged, and understood, giving them the power to inspire social change. Hear Me amplifies kids' voices by recording students talking about the importance of a specific topic and then placing the recordings around Pittsburgh in public locations. For the current recordings, Hear Me partnered with the Southwestern PA Food Security Partnership to record kids talking about food security and nutrition. "Through this partnership, we hope to bring students' real experiences to the discussion and increase the level of access kids have to school breakfast and healthy food," said Ryan Hoffman, project coordinator of Hear Me.
This was a perfect fit for Let's Move Pittsburgh and Phipps. While children are playing in the indoor market area learning about healthy food choices, parents can go to the Hear Me kiosk and listen to David, a student, talk about the importance of eating a good breakfast. If you want to hear more from David and all of the students who recorded stories as part of this campaign please visit the food and security campaign page.
Learn more about Let's Move! Museums and Gardens and visit a participating museum or garden in your area.