Touchdown! Bo and Sunny Show Puppies How to Score Big at the White House
Add some furry friends to your Super Bowl party!
Animal Planet's Puppy Bowl – in its tenth year airing on Super Bowl Sunday – found some new coaches for the shelter and rescue pups for this year's big game: First Lady Michelle Obama and First Dogs Bo and Sunny. In order to prepare for the Puppy Bowl, Bo, Sunny, and local DC students encouraged the pups to keep moving as they practiced tire and tackle drills and played fetch with them. The First Lady reminded everyone that playing with your pet is a great way to get active. She even joined in for a touchdown dance to celebrate with the students and puppies.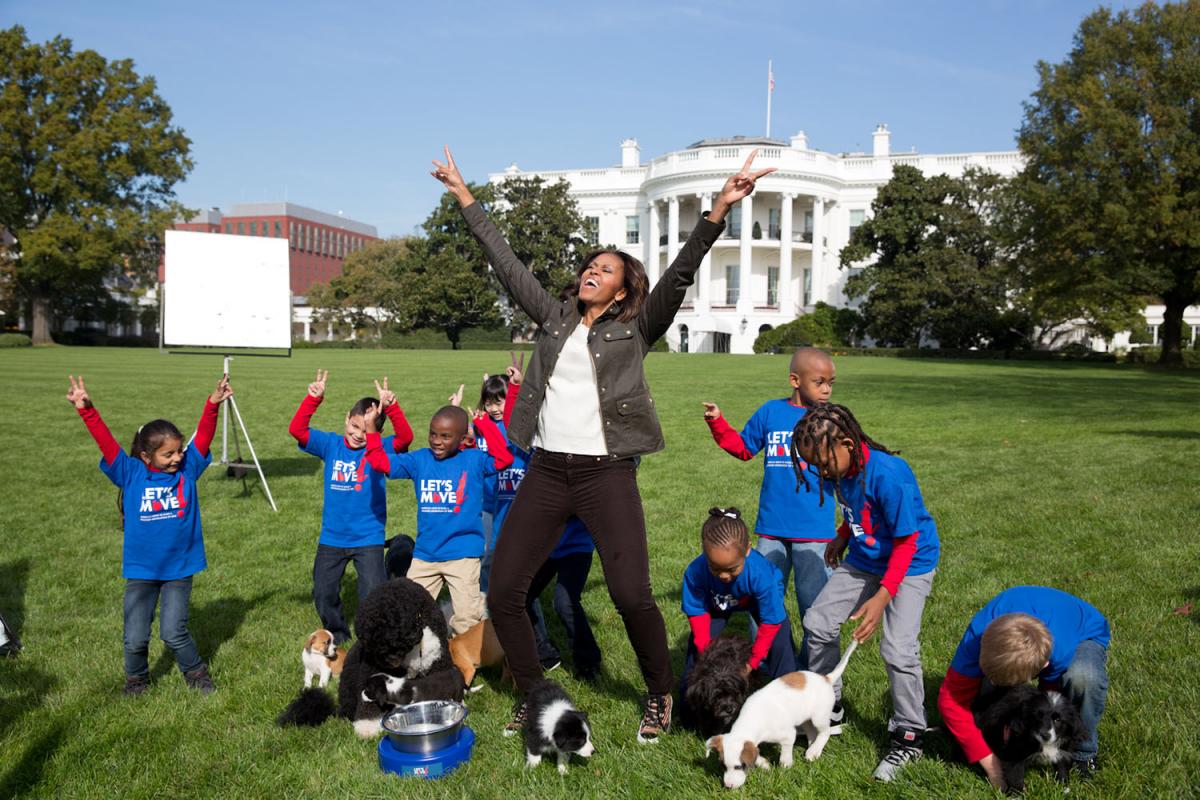 Amanda Lucidon made this photograph of the First Lady as she participated in a Let's Move! event on the South Lawn of the White House. Oct. 28, 2013 (Official White House Photo by Amanda Lucidon)
"This year's pups showed us that getting active and lapping up plenty of water are important ways to keep our bodies healthy and energized. And as our family has seen with Bo and Sunny, going outside to walk and play with your pet is a perfect way to get moving and have some fun every day."
Staying active is an important part of a healthy lifestyle for kids and families, and it's important for family pets too. Bring your pets along on your next family walk or bike ride, and check out Let's Move! Outside for other fun ways to get moving outdoors.
In case you missed the Puppy Bowl, you can fetch all the action here.