Ring in the New Year with Let's Move!
Celebrate the arrival of 2014 by making Let's Move! a part of your New Year's resolutions. Whether it's trying a new vegetable each month or taking the time to walk your kids to school each day, there are plenty of ways to keep your family healthy and active this year. Check out some of these healthy tips from Let's Move! as inspiration for your own resolutions!
Keep fresh fruits and vegetables where kids can see and reach them so it's easy to grab a bite on the go.
Choose lean cuts of meat like skinless chicken breasts or lean ground turkey for burgers or pasta sauces.
Find ways to make physical activity a part of your everyday life. Try taking the stairs instead of the elevator and incorporate family walks into your routine.
Parents are kids' first and best role models. Work on eating healthy and being active yourself to set a great example.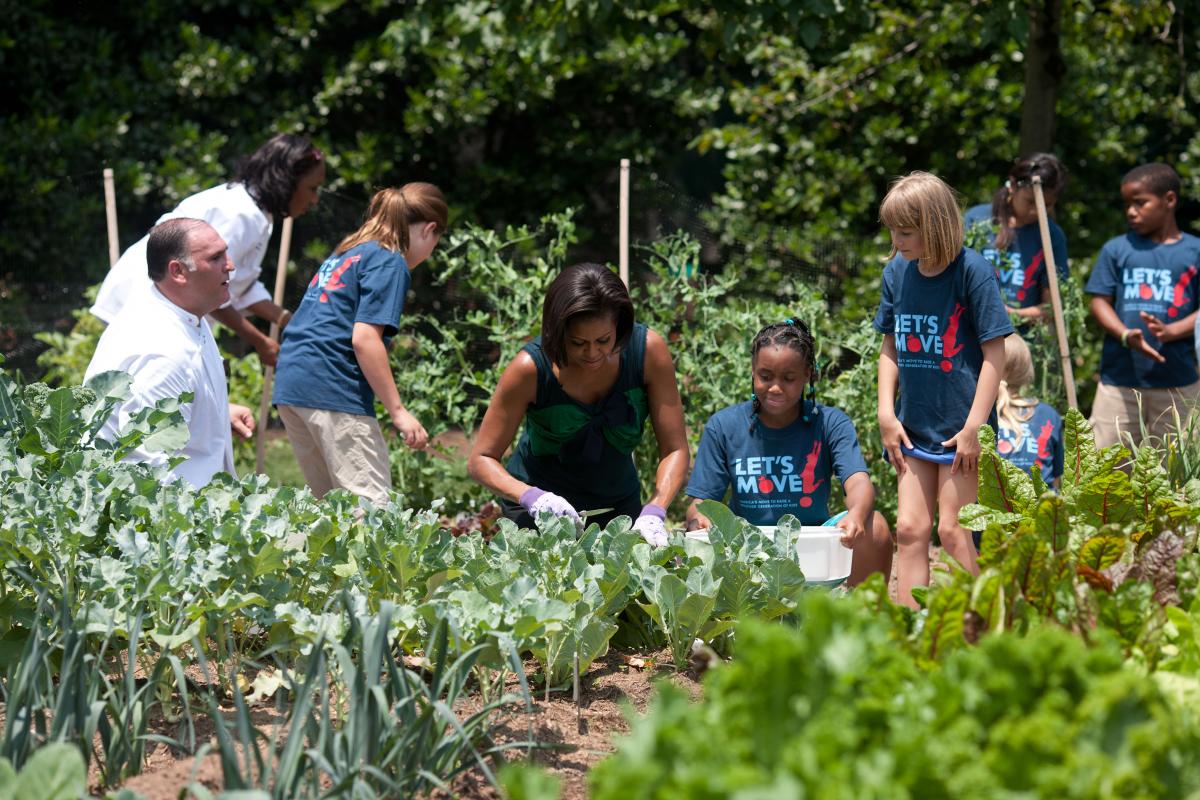 First Lady Michelle Obama works with chefs and students in the White House Kitchen Garden during the "Let's Move!" chefs event on the South Lawn, June 4, 2010. (Official White House Photo by Lawrence Jackson)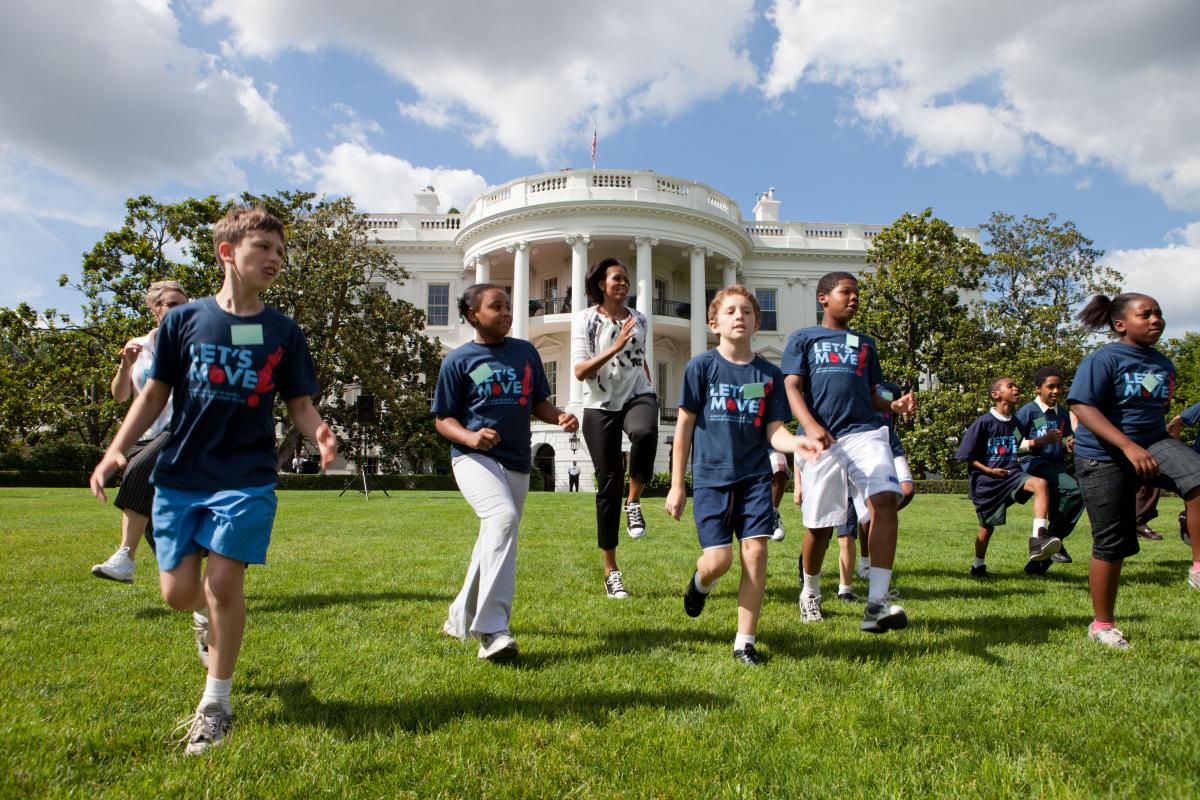 First Lady Michelle Obama runs with kids during the "Let's Move!" South Lawn series kick-off at the White House, May 25, 2010. (Official White House Photo by Chuck Kennedy)
For more ways to incorporate Let's Move! into your New Year, like us on Facebook and follow us on Twitter!