Join Us Tomorrow for a Drink Up Twitter Chat! #DrinkH2O
Join Let's Move! Executive Director Sam Kass, the Partnership for a Healthier America (PHA) and New York Mets player Curtis Granderson for a Twitter chat tomorrow, Wednesday, December 18 at 3:30 p.m. ET.
The chat will focus on the importance of staying hydrated and the health benefits that come with making water your go-to beverage. We will offer useful tips on how to better incorporate water into your family's daily routine. So if you're thirsting to make H2O a bigger part of your life, tune into the #DrinkH2O twitter chat tomorrow!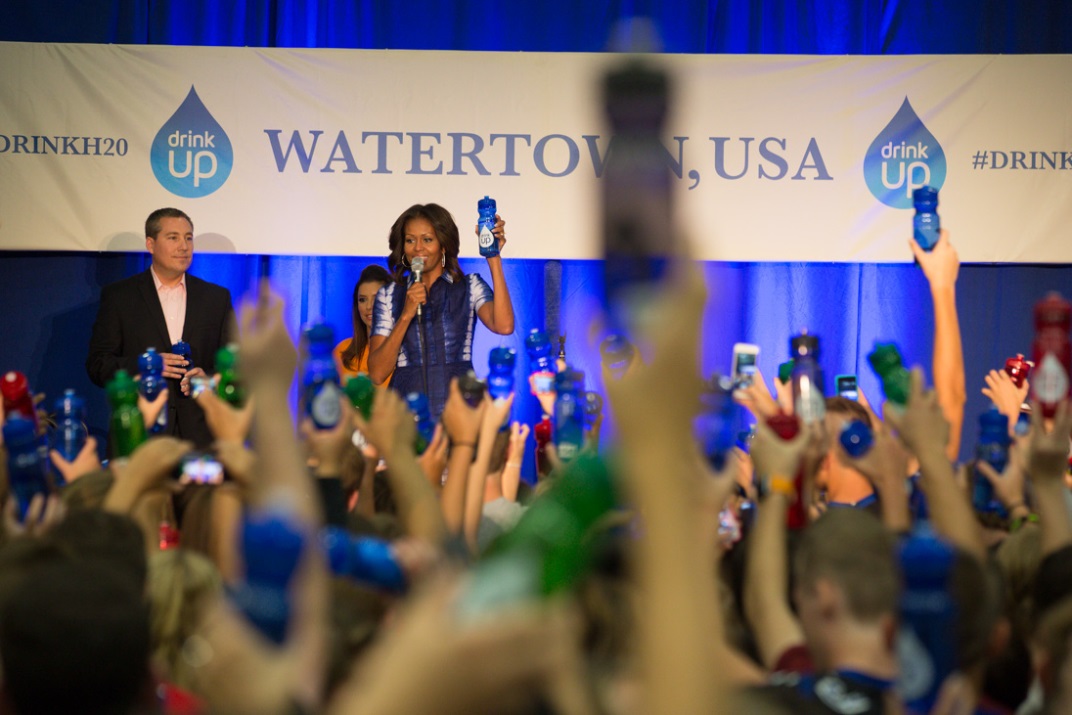 First Lady Michelle Obama proposes a toast during a "Let's Move!" Drink Up festival at Watertown High School in
Watertown, Wis., Sept. 12, 2013. (Official White House Photo by Amanda Lucidon)