Moving Fast with a Healthy Breakfast
If you're like me, you might feel like you're running a thousand miles an hour through your life and it can be a challenge to remember to eat the most important meal of the day – breakfast. Kids need a nutritious breakfast, too, to keep them energized and focused throughout the school day. One of the most important parts of my training is making sure I eat a healthy breakfast, which helps me perform my best both on the track and off.
Oatmeal is one of my favorite things to eat in the morning before a long training session. It's my go-to for a power breakfast! Oatmeal is easy to make while at home or on the road, it doesn't take a lot of time, and it gives me the energy I need to get through my training workouts. To top it off, I'll add a little milk, fresh fruit and nuts. It may sound simple, but it's what gets me started each day.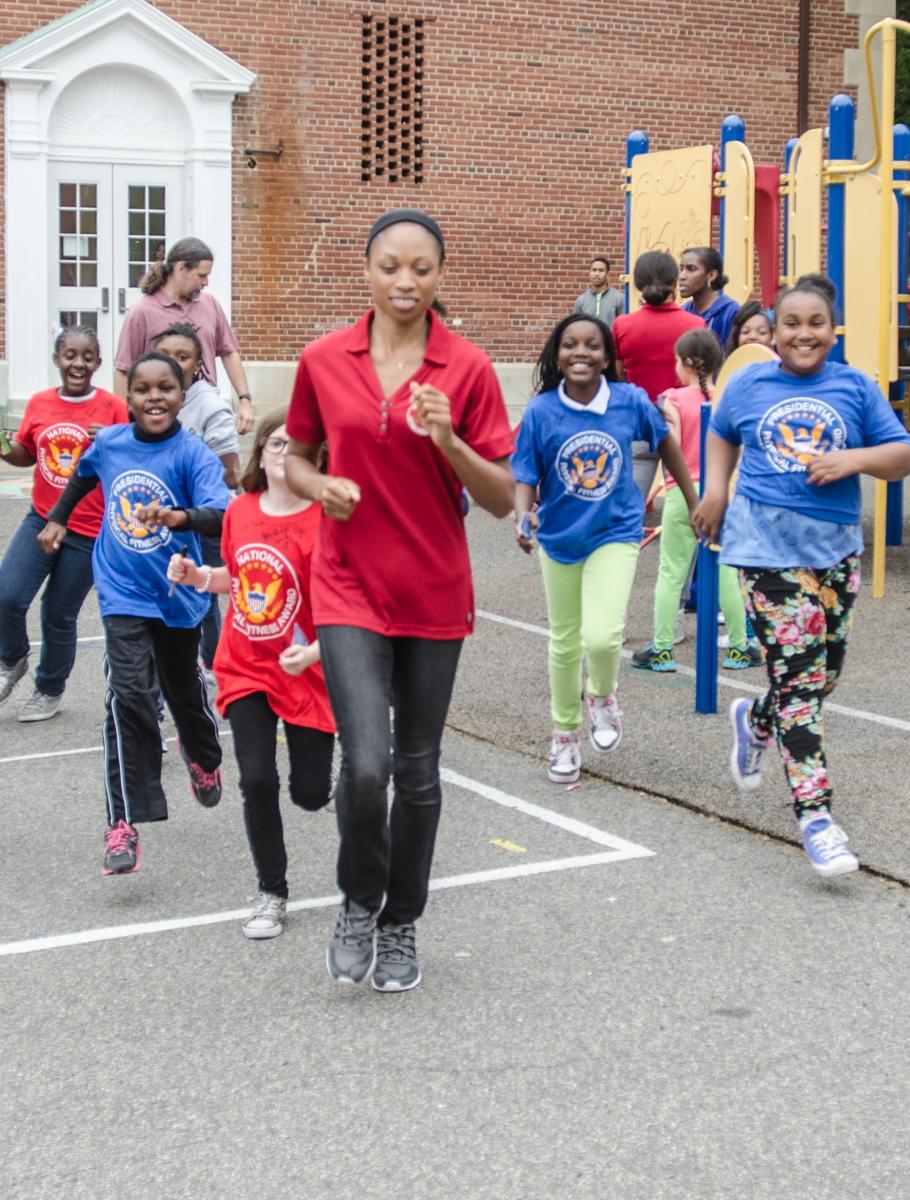 Allyson Felix gets active with school kids after eating a healthy breakfast!
We all need to be healthy and strong to be at our best, whether you're at the gym, in the classroom or at work. The good news is that it just got easier for students across the Nation to get a nutritious start to their day.
Changes to the U.S. Department of Agriculture's School Breakfast Program, based on the Healthy Hunger-Free Kids Act of 2010, are being implemented across America this school year, and kids now have expanded healthy options to start their day. Healthy eating and physical activity can help students perform at their best, which is why you should consider school breakfast as a way for your kids to start the day. For all the students out there, don't run on empty, energize your day with healthy school breakfast!
View video message from Allyson Felix on the benefits of a nutritious breakfast for students to energize their school days.
Learn more about the School Breakfast Program at www.fitness.gov.