A Fresh (Fish) Spin on an Old Concept
The school day keeps getting healthier for kids in the Bend-LaPine School District in central Oregon! Building on the concept of Farm to School (connecting farmers to schools), Oregon is implementing an innovative concept called "Boat to School." This program connects Oregon fishermen and processors with the school cafeteria and classroom so that local seafood is served on the lunch line and students learn about coastal communities.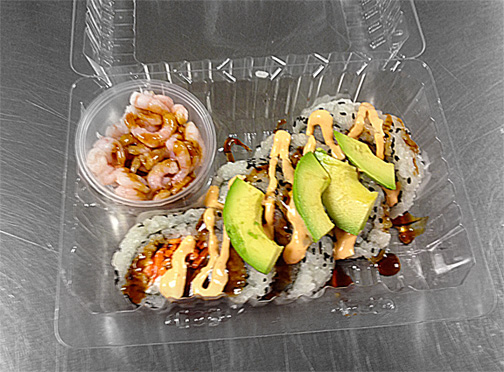 Fresh seafood is an integral part of Bend-La Pine's Boat to School program.
Interest in Boat to School is in part fueled by the USDA's guidelines that suggest people eat seafood twice a week. In addition to healthy choices, schools are also interested in the educational value of using Oregon agriculture, and seafood in particular, to teach lessons related to health, history, geography and science.
The Nutrition Services team launched Boat to School with Pacific Pink shrimp on the menu--in salad, pasta, chowder, sushi, and more. Likewise, Dover sole and rockfish are served twice a month to elementary through high school students.
With financial support from Oregon's Farm to School and School Garden Grant, the school district is buying directly from an Oregon seafood processor and cooking fish in creative ways - such as ginger soy glazed sole with fresh made pineapple salsa over coconut rice.
Located in a high country desert, most students in the Bend-LaPine School District are unfamiliar with the temperate coastal region of the state. Boat to School helps bridge urban-rural and coastal divides by bringing these diverse regions and cultures closer together.