Tune In Tomorrow: Kids' State Dinner Live Online!
Tomorrow, the First Lady will host the 54 Healthy Lunchtime Challenge winners and their parent/guardian for the second annual Kids' State Dinner here at the White House! Be sure to catch all the action straight from the East Room as we bring you live stream coverage of what Mrs. Obama has touted as "one of my favorite events we've ever done for Let's Move!"
We'll have live interviews with the young chefs, remarks from the First Lady, and a special musical performance by singer Rachel Crow. Sam Kass, Executive Director of Let's Move!, will also be on hand to ask the kids about some of the delicious, healthy creations -- including those being served at the event.
Tune in tomorrow at 11:25 AM ET to get a front row seat.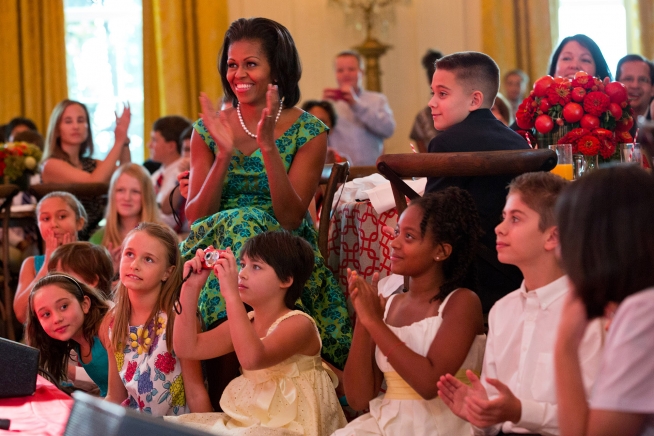 Can't wait until tomorrow? Check out all the winning recipes now! Who knows, you might just be inspired to whip up some "Sweet Potato Turkey Sliders" or "Wisconsin Solar Oven-Simmered Chili" to enjoy while you watch.
For updates, follow @LetsMove and @FLOTUS on Twitter, and join the conversation using the hashtag #KidsStateDinner.