Terrific Tuna Casserole
"This is an all-time go-to dish for our family. My mom learned to make it from my grandma as a kid and would make it for her family," says Bence. "As a quick, family favorite on a weeknight, it's always requested. It includes items we have in our pantry and costs very little to make. We serve it with baby carrots, apple slices, and a glass of milk for wholesome comfort food." - Bence Brown, age 9, Nebraska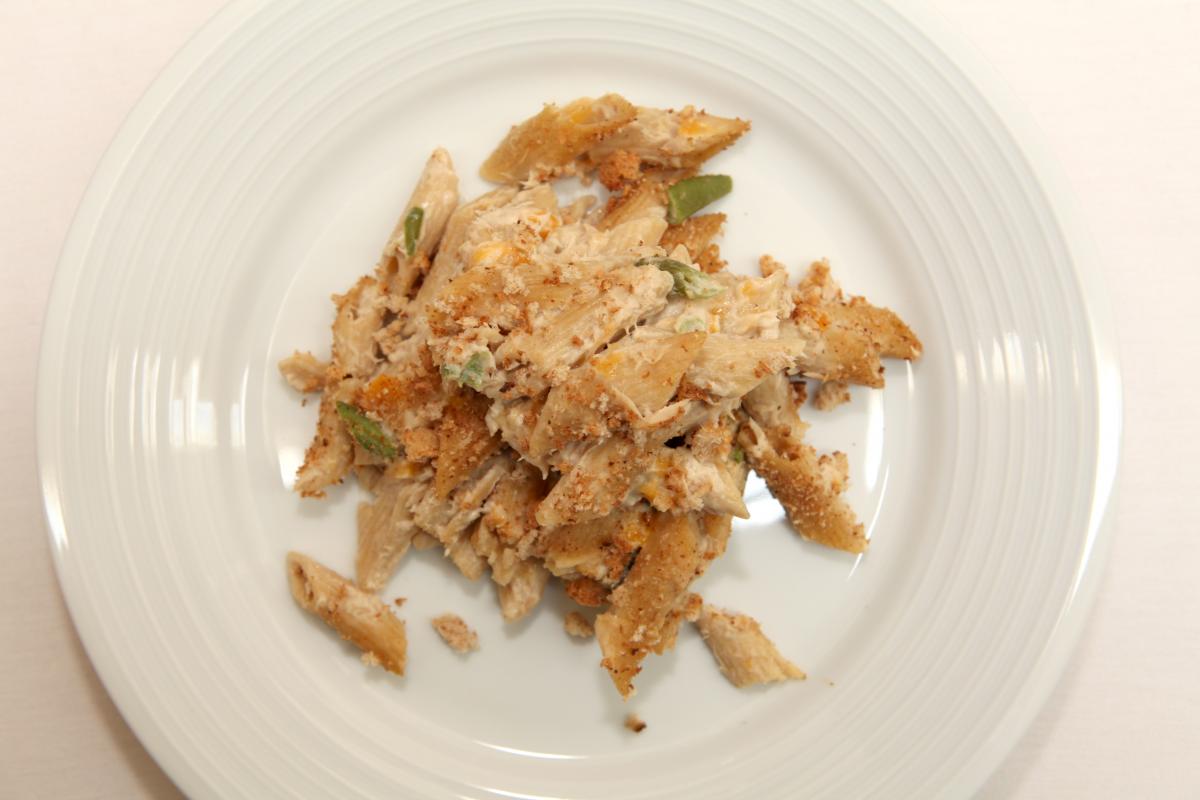 Makes 6 to 8 servings
Ingredients:
8 ounces whole wheat pasta (rotini or shells work best)
1 (10-ounce) can fat-free cream of chicken soup
2 (6-ounce) cans tuna packed in water
1 cup shredded cheddar cheese
1 cup frozen peas
1/2 cup fat-free milk
3 tablespoons margarine
1 tablespoon onion powder
1 teaspoon garlic powder
Salt and freshly ground black pepper to taste
1 slice whole wheat bread, torn into pieces
Preparation:
In a large pot of boiling water, cook the pasta until al dente, about 7 minutes.
While the pasta is boiling, in a large casserole dish, combine the cream of chicken soup, tuna, cheese, peas, milk, 2 tablespoons margarine, onion and garlic powders, salt, and pepper.
Drain the pasta, add it to the casserole dish, and stir to combine.
In a small saucepan over moderate heat, melt the remaining 1 tablespoon margarine. Add the bread pieces and cook, stirring, until lightly toasted, about 2 minutes. Add the toasted bread to the top of the casserole and microwave on high power until heated through, about 6 minutes.
352 calories; 23g protein; 37g carbohydrates; 13g fat (5g saturated fat); 409mg sodium
More information about the Kids' State Dinner: