Taco De Camaron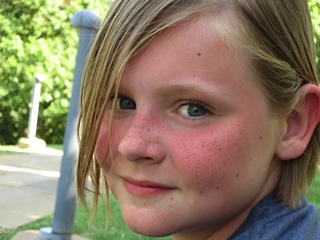 "One of my favorite foods is shrimp and we eat a lot of tacos," says Ogden. "We like to eat it with corn tortillas because they are gluten-free. My other favorite food is broccoli and I like that I can heat it up all by myself. Pico de gallo is what my dad always makes with tacos and I love the fresh cilantro from our garden. He leaves the jalapeños out of mine. Cheese and sour cream are both good on tacos, too." - Ogden Johnson, age 10, Oklahoma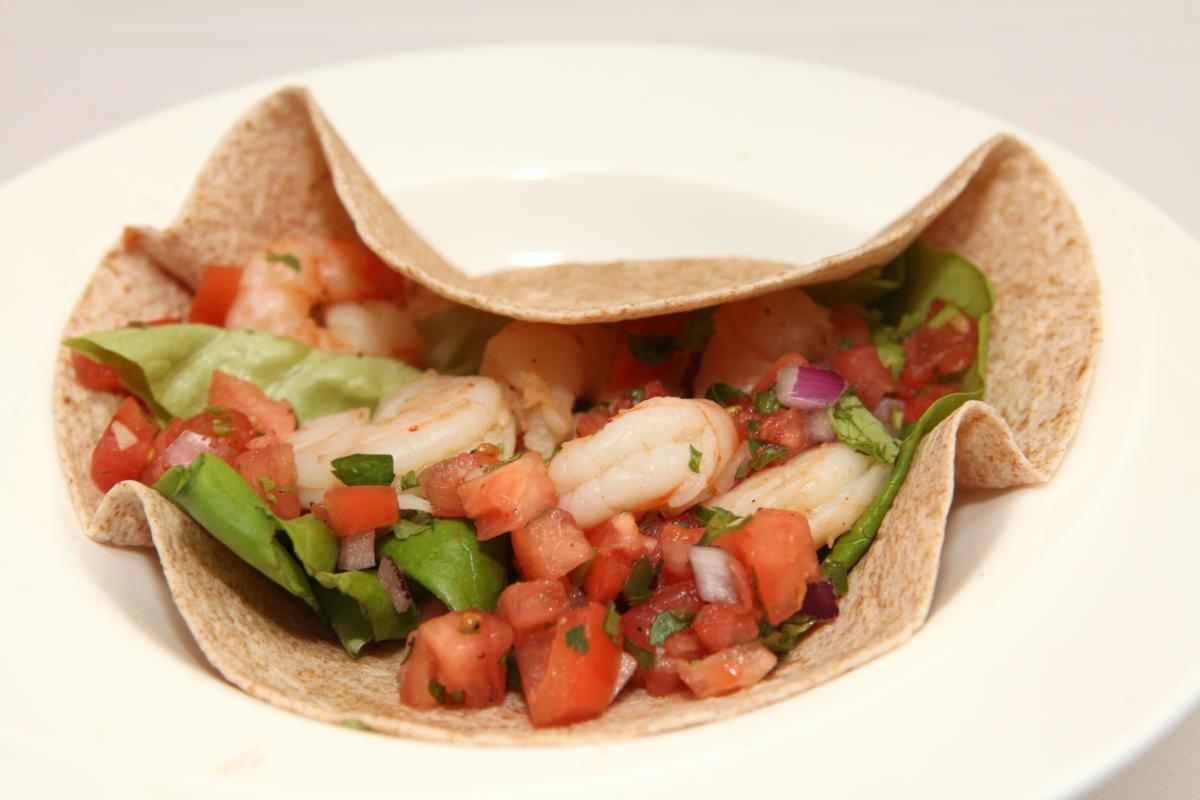 Makes 6 servings
Ingredients:
For the pico de gallo:
6 medium plum tomatoes, diced

1/2 medium red onion, minced

3 tablespoons chopped fresh cilantro leaves

1/2 jalapeño, seeded and minced (optional)

Juice of 1/2 lime

1 clove garlic, minced

1 pinch garlic powder

1 pinch ground cumin

Salt and freshly ground black pepper
For the shrimp tacos:
2 tablespoons olive oil

2 pounds shrimp, peeled and deveined

1/4 cup water

1 1/2 teaspoons chili powder

1 1/4 teaspoons paprika

1 1/4 teaspoons ground cumin

1 teaspoon onion powder

1 teaspoon salt

1/2 teaspoon garlic powder

1/2 head of fresh broccoli

12 corn tortillas
Preparation:
Make the pico de gallo:
In a medium bowl, stir together the tomatoes, red onion, cilantro, jalapeño, lime juice, fresh garlic, garlic powder, cumin, salt, and pepper. Cover and chill in the refrigerator for at least 3 hours before serving.
Make the shrimp tacos:
In a medium sauté pan over moderate heat, warm the oil. Add the shrimp, water, chili powder, paprika, cumin, onion powder, salt, and garlic powder and sauté, stirring occasionally, until the shrimp is no longer pink, about 5 minutes.

In a microwave-safe dish, steam the broccoli in the microwave until tender, about 3 minutes.

Warm the corn tortillas in the microwave.

Divide the shrimp mixture among the tortillas and serve with broccoli and pico de gallo.
238 calories; 33g protein; 18g carbohyrates; 3g fat (.5g saturated fat); 790mg sodium
More information about the Kids' State Dinner: