Salmon Fried Rice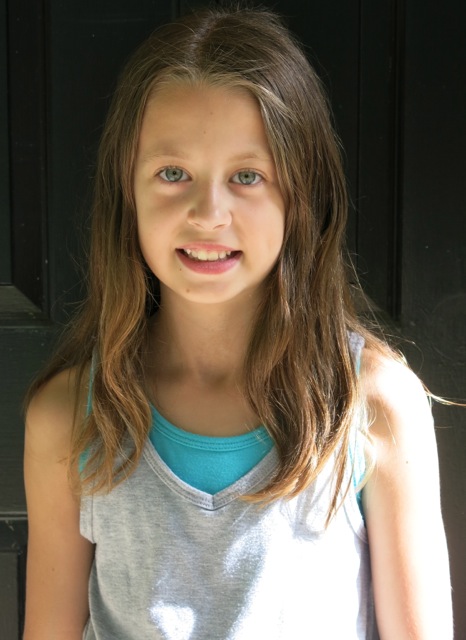 "We eat a lot of salmon in Oregon because it is a super healthy and delicious local fish," says Audrey. "Fried rice makes a great lunch because it combines protein, grains, and veggies all in one meal. I can even take it in my lunch box! My favorite thing to make with it is Caprese salad. My mom lets me cut cherry tomatoes in half and mix them with fresh mozzarella, basil, and olive oil to serve with the fried rice. We don't have dessert at lunch, but Greek yogurt, honey, and berries would be good." - Audrey Russell, age 10, Oregon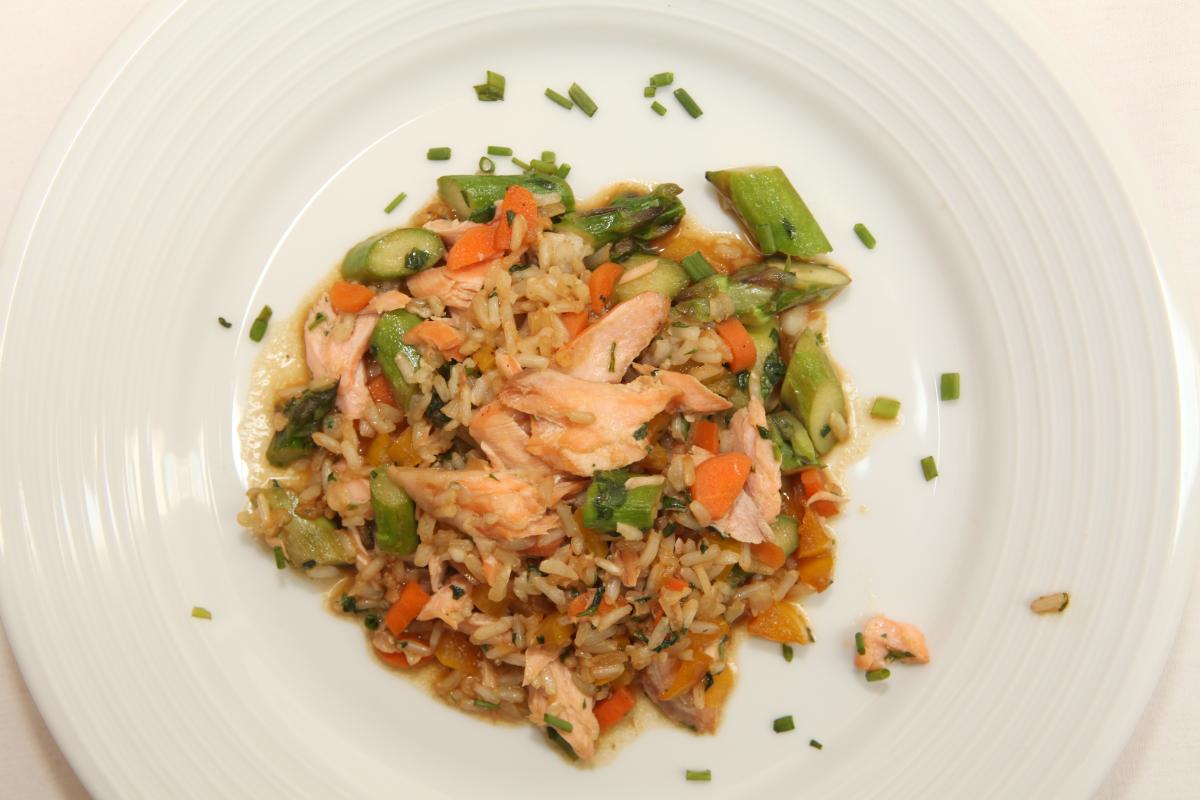 Makes 4 servings
Ingredients:
2 tablespoons oil

1 tablespoon minced ginger or garlic

2 medium carrots, diced

1 cup chopped fresh vegetables such as red bell pepper, broccoli, asparagus, or snow peas

2 cups flaked cooked salmon

3 cups cooked and chilled brown rice

2 tablespoons gluten-free soy sauce or tamari

Chopped fresh cilantro leaves for garnish (optional)
Preparation:
In a large nonstick sauté pan over moderately high heat, warm the oil. Add the ginger or garlic and sauté, stirring occasionally, until sizzling. Add the carrots and the vegetables of your choice and sauté, stirring occasionally, until they start to soften, about 3 minutes. Add the salmon and cook until heated through, about 2 minutes. Add the rice and soy sauce and continue to cook until the rice is hot. Top with cilantro, if using, and serve.
552 calories; 34g protein; 41g carbohydrates; 23g fat (5g saturated fat); 750mg sodium
More information about the Kids' State Dinner: