Fun Mini Pizzas with Veggies & Cauliflower Crust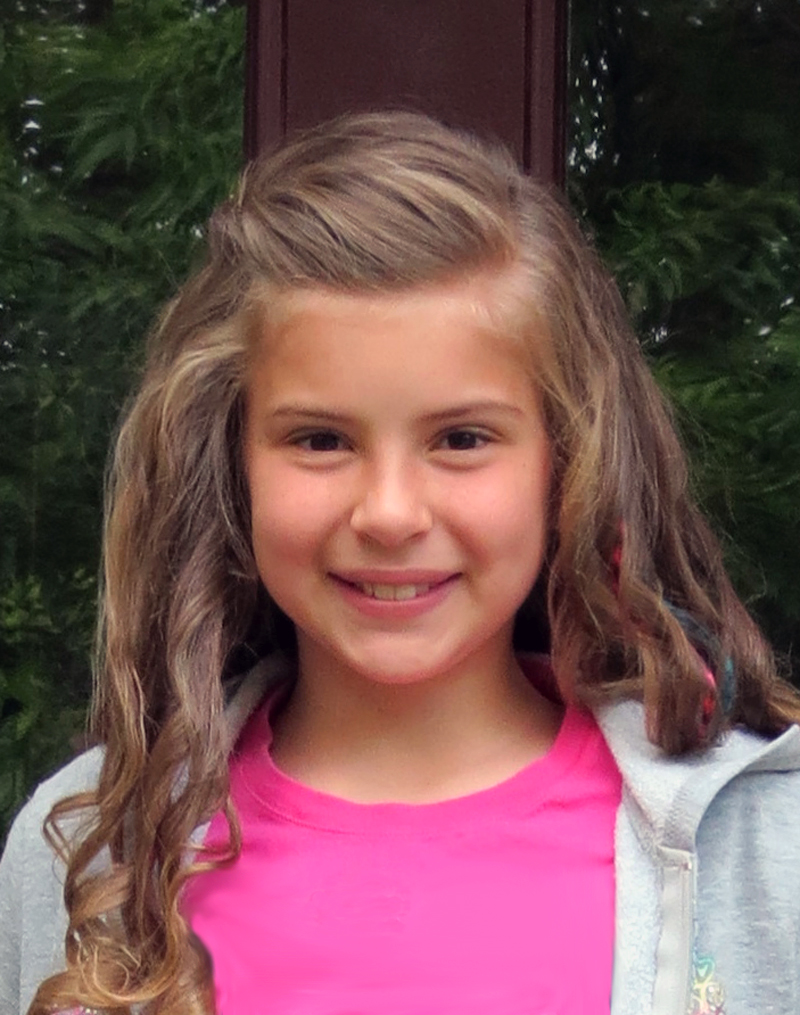 "Mrs. Obama's focus on healthy eating taught me to look for ways to make healthier choices," says Olivia. "My mom and I came up with a fun team challenge where we earned points for healthy eating, exercise, and choosing to pass up unhealythy treats. We love pizza and made up a delicious gluten-free cauliflower crust with low-fat ground beef packed with zuchhini and squash as toppings. The result is a crazy-good pizza with tons of veggies. We even make our pizzas in fun shapes, including our state -- Kansas!" She suggests rounding the meal out with apple slices and a Greek-style yogurt smoothie with strawberries, blueberries, and flaxseed. - Olivia Neely, age 10, Kansas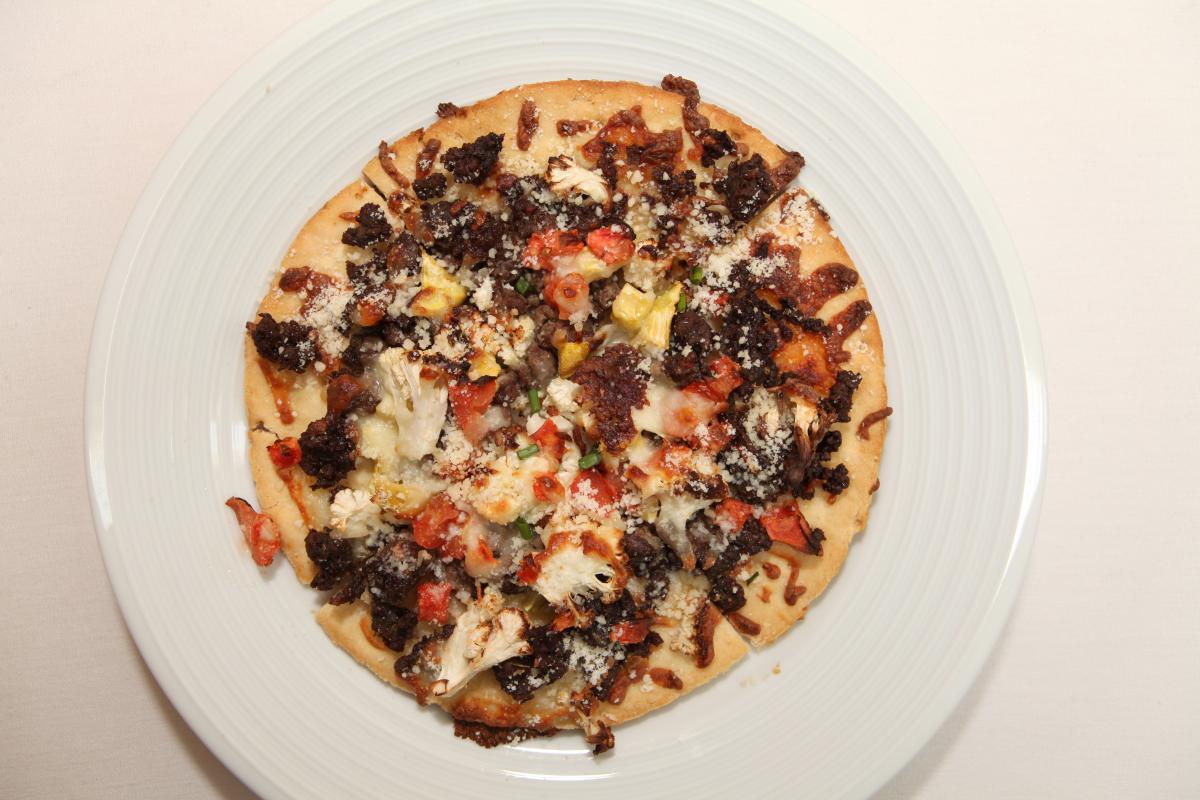 Makes 4 servings (2 mini pizzas per person)
Ingredients:
For the cauliflower crusts:
1 medium head cauliflower, chopped
1 cup shredded part-skim mozzarella cheese
1 large egg
1/2 teaspoon garlic powder
1/2 teaspoon dried oregano
1/4 teaspoon salt
For the pizza topping:
1/2 pound lean ground beef
1/4 cup shredded yellow squash
1/4 cup shredded zucchini
1 clove garlic, minced
1/4 teaspoon dried oregano
Salt and freshly ground black pepper to taste
1/2 cup tomato sauce
1 cup shredded part-skim mozzarella cheese
Optional toppings:
16 cherry tomatoes (halved)
3 tablespoons sliced almonds
1/2 cup chopped broccoli florets
1/2 cup sliced mushrooms
Several leaves baby spinach
Preparation:
Make the cauliflower crusts:
Preheat the oven to 400 degrees F and line a large baking sheet with parchment paper
In a food processor, pulse the cauliflower until it's in very small pieces. Transfer to a microwave-safe bowl and microwave until tender, about 4 minutes. Let the cauliflower cool for several minutes. Wrap the cooled cauliflower in a kitchen towel and squeeze out any excess liquid.
In a medium bowl, combine the cauliflower, mozzarella cheese, egg, garlic powder, oregano, and salt and stir to combine. Divide the mixture into 8 equal parts and form each one into a ball. Press and flatten the balls into circles or fun shapes, and place them onto the prepared baking sheet. Bake the pizza crusts for 15 minutes then flip them over and continue baking until firm and light golden brown, about 15 minutes. Leave the oven on.
While the crusts are baking, make the pizza topping:
In a large sauté pan over moderate heat, cook the ground beef, yellow squash, zucchini, garlic, oregano, salt, and pepper, stirring to break up the beef, until the beef is cooked through, about 8 minutes. Drain any excess liquid.
Assemble and bak the pizzas:
Spread the tomato sauce on the crusts. Top the pizzas with the beef mixture, cheese, and your favorite toppings as desired. Bake until the cheese bubbles, about 6 minutes. (Or for a delicious smoky taste, heat pizzas on a wood-fire or charcoal grill.) Serve with additional toppings.
336 calories; 33 g protein; 17 g carbohydrates; 16 g fat (7.5 g saturated fat); 754 mg sodium
More information about the Kids' State Dinner: