Confetti Peanut-Ginger Party Pasta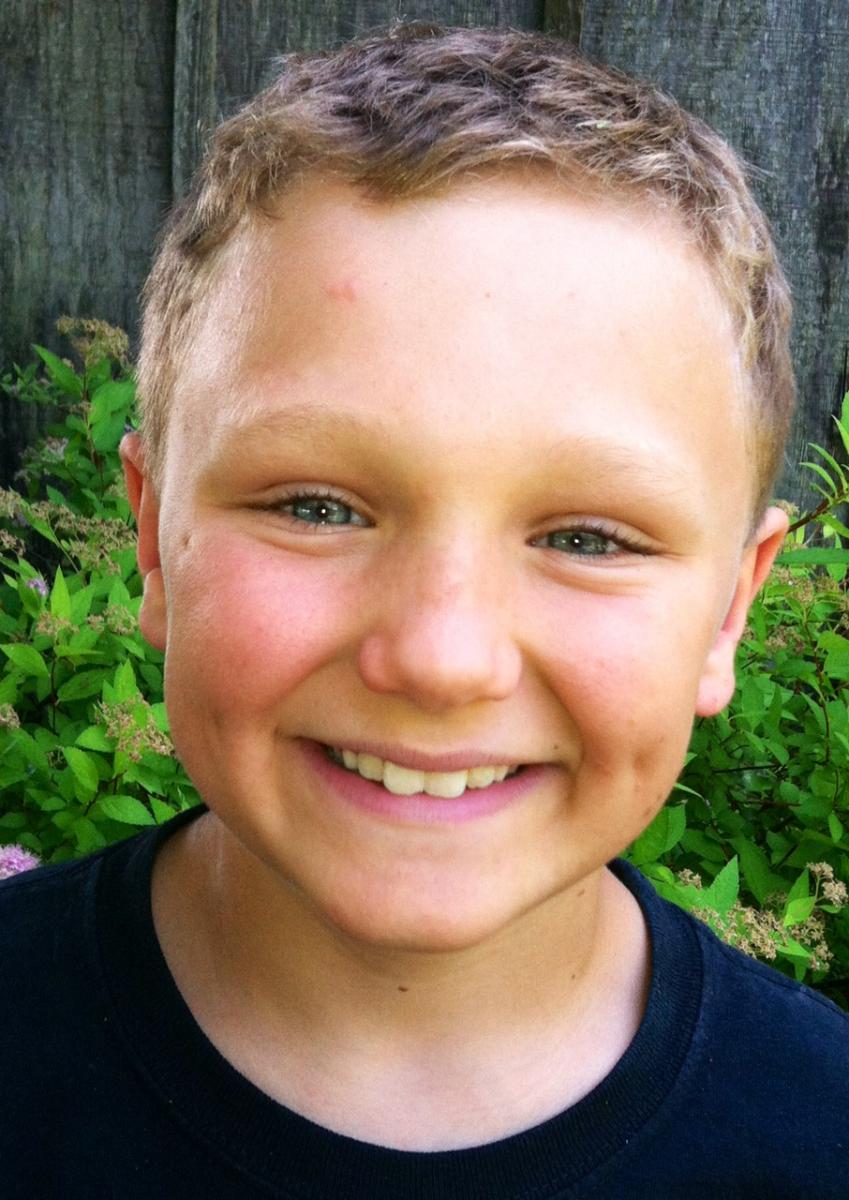 "My mom and I came up with this recipe last year when we had lots of fresh vegetables in our garden," notes Henry. "She has a summer Garden Day Camp and we were looking to cook but had no stove. So, she made the pasta in the morning and took it to camp. All of us kids harvested veggies from our garden, chopped them up, blended the sauce, and had a picnic. I would serve this with fresh watermelon slices or a simple fruit salad on the side." - Henry Oates, age 8, Missouri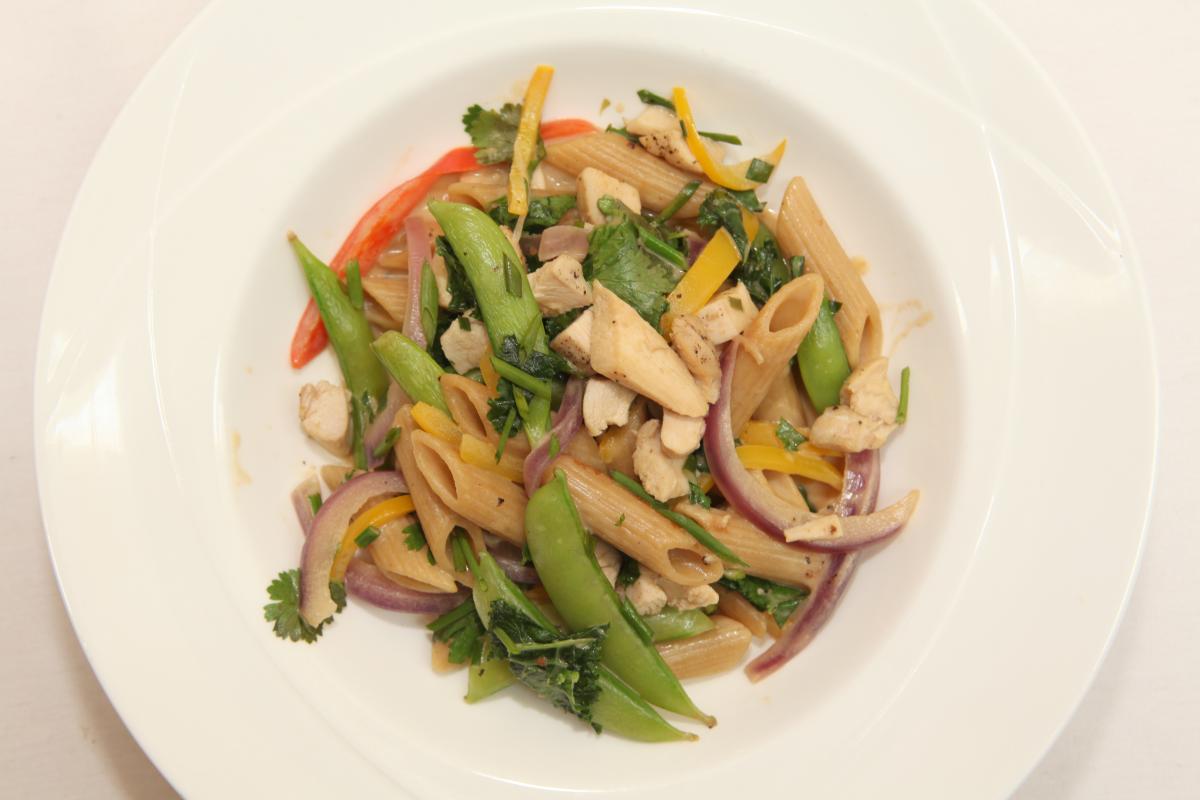 Makes 4 servings
Ingredients:
2 cups whole wheat bow tie pasta
1 large carrot, cut into thin rounds
1 medium zucchini, thinly sliced
1 red or yellow bell pepper, seeded and diced
1/2 cup snow peas
1/2 cup chopped spinach
1/4 cup diced sweet onion
1/2 cup natural peanut butter
1/4 cup freshly squeezed orange juice
2 tablespoons soy sauce of tamari sauce
1 tablespoon honey
2 teaspoons sesame oil
1 clove garlic, minced
1 (1-inch) piece fresh ginger, peeled and minced
1/2 teaspoon crushed red pepper
Preparation:
In a large pot of boiling water, cook the pasta until al dente, about 8 minutes.
While the pasta is boiling, in a large bowl, toss together the carrot, zucchini, bell pepper, snow peas, spinach, and onion.
Drain the pasta and add it to the bowl of vegetables.
In a medium bowl, whisk together the peanut butter, orange juice, soy sauce, honey, sesame oil, garlic, ginger, and crushed red pepper. If necessary, add a little water, one tablespoon at a time, to make a smooth sauce. Pour over the pasta, add the chicken (if using), and stir to combine. Garnish with peanuts and cilantro, if using.
557 calories; 29g protein; 59g carbohydrates; 25g fat (3g saturated fat); 828mg sodium
More information about the Kids' State Dinner: