The White House Kitchen Garden Summer Harvest
Today, a group of student helpers joined First Lady Michelle Obama for the summer White House kitchen garden harvest. For this harvest, the First Lady invited children from two New Jersey communities that were affected by Hurricane Sandy and invited back all the children who helped plant the garden in April so they could see the fruits of their labors. First Lady Michelle Obama and the students got their hands dirty picking produce from the garden.
So we're here to harvest and we're going to clear this out, right? Right, Sam? I know I'm going to be pulling up some radishes and doing some lettuce, but you guys are going to help harvest everything that's over there.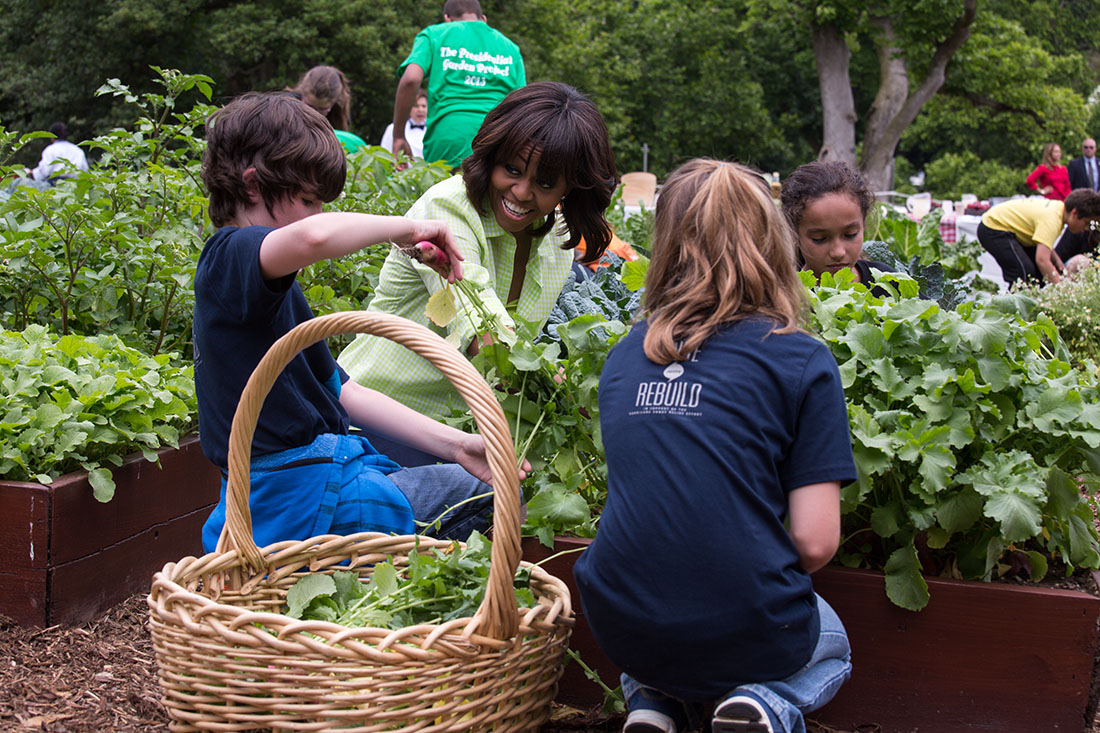 First Lady Michelle Obama harvests vegetables with students in the White House Kitchen Garden on the South Lawn, May 28, 2013. (Official White House Photo by Chuck Kennedy)
After they were done harvesting they had a chance to try some of the vegetables they picked -- on a grilled garden pizza.
We're going to actually get to eat what we harvest today. So in addition to doing some harvesting, you guys are going to help -- we're going to do some veggie flatbread pizzas with the vegetables from the garden. You guys up for a little cooking, too?
Watch a video of the planting below or on youtube:
Want to plant your own garden? Check out the Let's Move gardening guides: