Ready, Set, Play...May 18 is National Kids to Parks Day!
This Saturday, May 18th, join thousands of families nationwide and take a trip to a nearby park or open space for National Kids to Parks Day! For the third year in a row, The National Park Trust is encouraging kids and their parents to explore their neighborhood parks and discover the history, nature, and adventure right around the corner or just across town.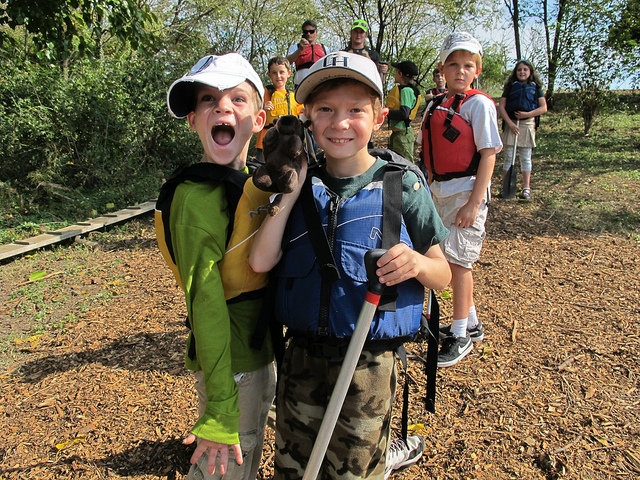 Students getting ready to enjoy a canoe adventure on the Anacostia River in Washington, DC in honor of Kids to Parks Day. As the National Park Trust's mascot Buddy Bison says "Explore outdoors, the parks are yours!" (Photo Credit: National Park Trust)
Already, more than 122,000 people have signed up for nearly 350 active, outdoor events across the country! Meanwhile, 280 mayors have signed proclamations to celebrate National Kids to Parks Day in their cities and towns.
Check out the links below and make a plan for this Saturday:
Don't forget to bring a camera! Capture your memories from Kids to Parks Day and submit them to the Share the Experience photo contest for a chance to be featured on the America the Beautiful Pass – an annual pass that grants access to more than 2,000 federal recreation sites.
Take a look at this video from the NFL Players Association in support of Kids to Parks Day here!
Have fun out there!