Tasting New Foods and Recess before Lunch Create Healthy Students in New Mexico
Eating in the classroom can be a messy affair, but in Las Cruces, New Mexico, it is also a great learning experience! Students in 24 elementary schools and one middle school are learning about healthy foods through snack-making lessons and hands-on tasting experiences right in the classroom. Kids are grinding grain, growing sprouts in the classroom, planting gardens and tasting new fruits and vegetables.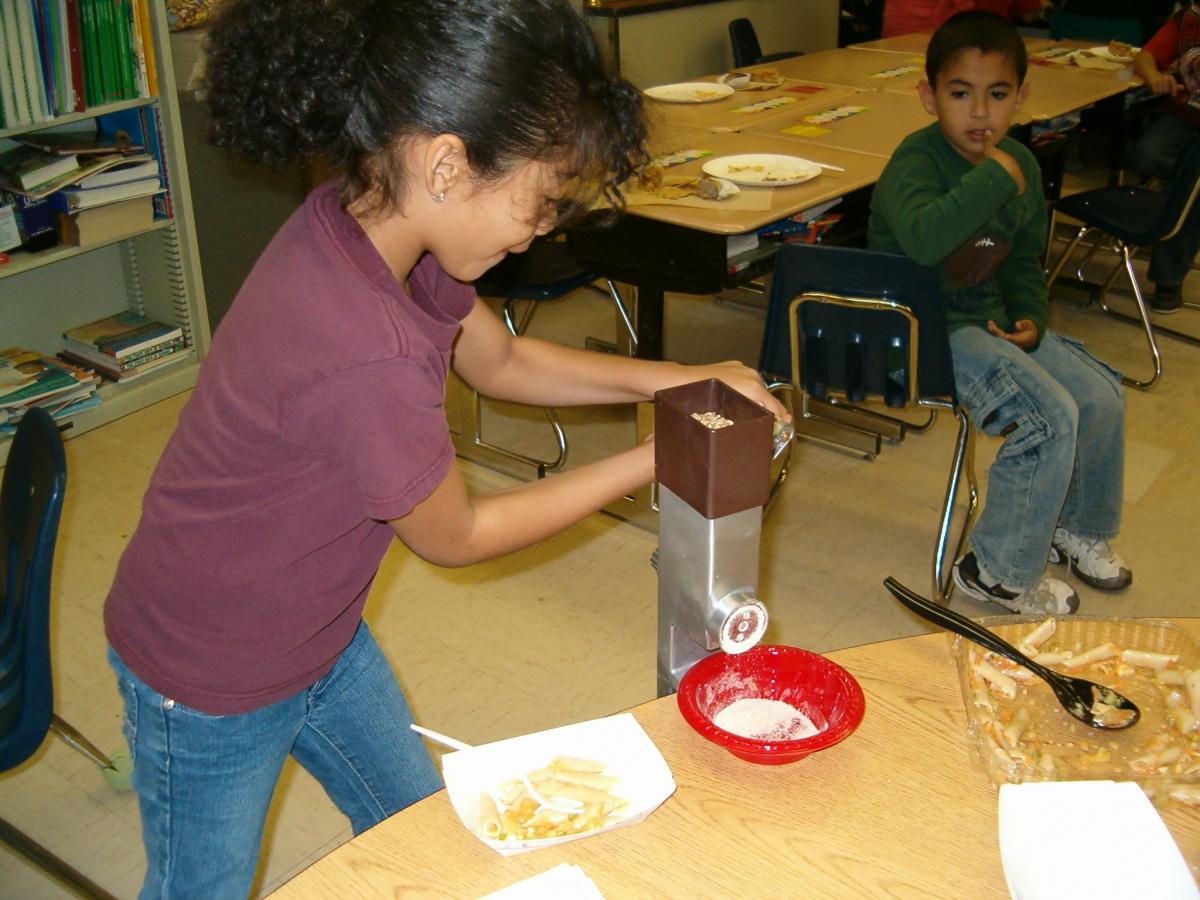 A student in Sam Stichter's second grade class at Mesilla Park Elementary School grinds wheat berries to make whole wheat flour.
Students in Las Cruces Public Schools are learning about a different category of food each month using the free, bilingual Cooking with Kids - Tastings Classes, provided by Cooking with Kids, Inc., a nonprofit food and nutrition education organization. Citrus month featured some unusual looking fruit: tiny clementines and surprising blood oranges, along with navel oranges and red grapefruit. The school food service staff prepares the food for each tasting. Nutrition Services Director Nancy Cathey said that even fussy kids are trying the new foods.
The tasting lessons are tied to academic areas, including reading, writing, math, science and geography. Kids read recipes, taste and graph favorites, learn where foods come from and see how combining different ingredients creates food. Cathey said the program is a marriage of classroom and cafeteria. Students are learning to be healthy and smart!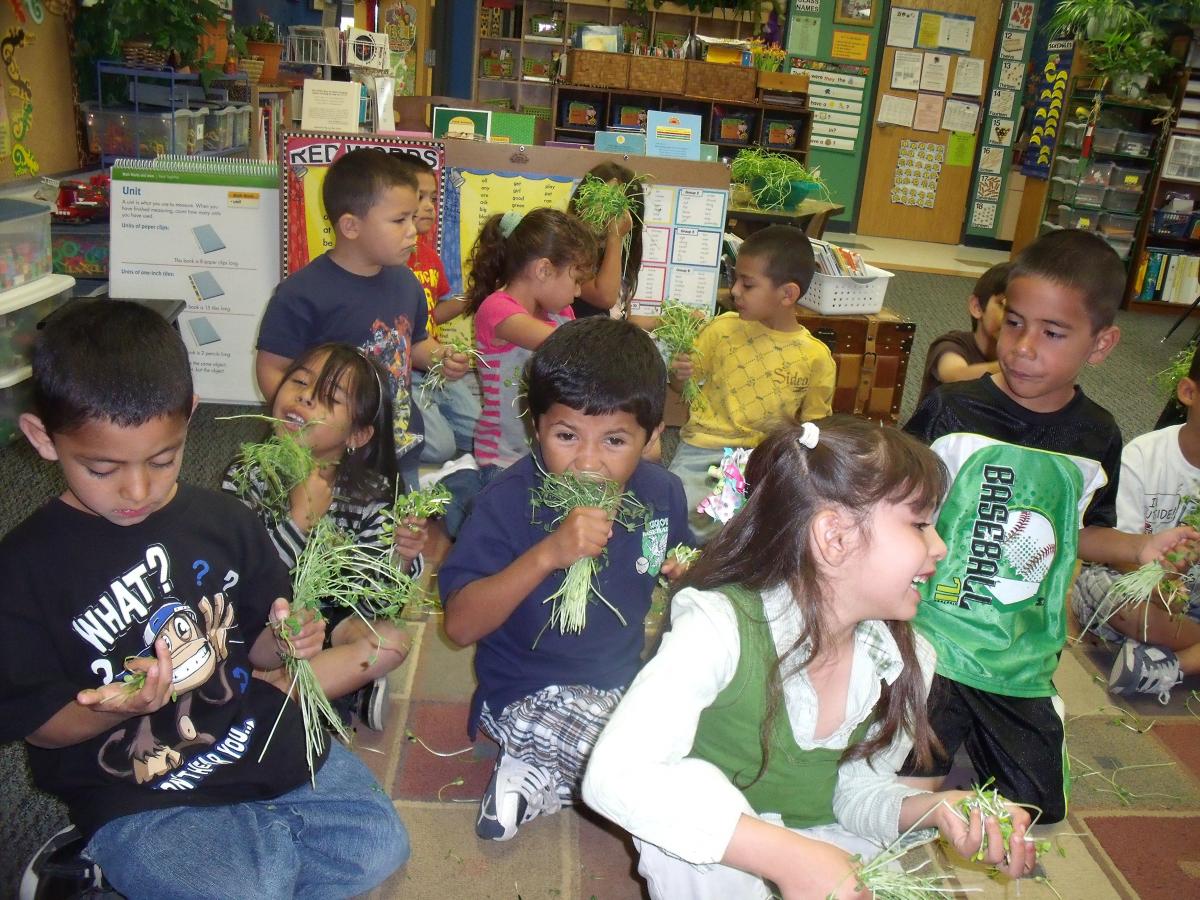 First graders in Mary Ellen Telles' class at Alameda Elementary School eat sunflower sprouts grown in the classroom as part of the salad tasting lesson and learning where food comes from.
In the cafeteria, things are changing, too. About a decade ago, Las Cruces Public Schools changed the schedule to provide recess before lunch at one school. Over the years, more and more schools have switched over to eating after playing. An interesting thing has happened with this arrangement. Students eat more fruits and vegetables and drink more milk at lunchtime. Participating schools have seen a decrease in plate waste and an increase in consumption of healthy foods at lunch.
Barbara Berger, health and nutrition specialist for the school district, and Nancy Cathey were so convinced of the impact of recess before lunch, that they created a video about the benefits to promote the idea to principals across the district. They have also shared it with other districts in New Mexico and beyond.
Las Cruces Public Schools is doing a lot of great things to promote a healthy lifestyle for its students. In fact, 18 of the Las Cruces elementary schools have won recognition in the HealthierUS School Challenge. All of this cooking, tasting, learning, and exercising before lunch is creating healthier students in New Mexico!
Learn more about the historic, healthy changes to school meals.