First Lady Michelle Obama Chooses Winners in Easter Egg Roll Poster Contest
Students from elementary and middle schools from more than 20 states submitted entries for this year's White House Easter Egg Roll Poster Contest, and First Lady Michelle Obama has picked the winning designs. All of the submissions featured artwork relating to this year's theme "Be Healthy, Be Active, Be You!" Posters will be handed out as a prize to children who win the Easter Egg Roll or Egg Hunt, and programs will be distributed to all guests at the event.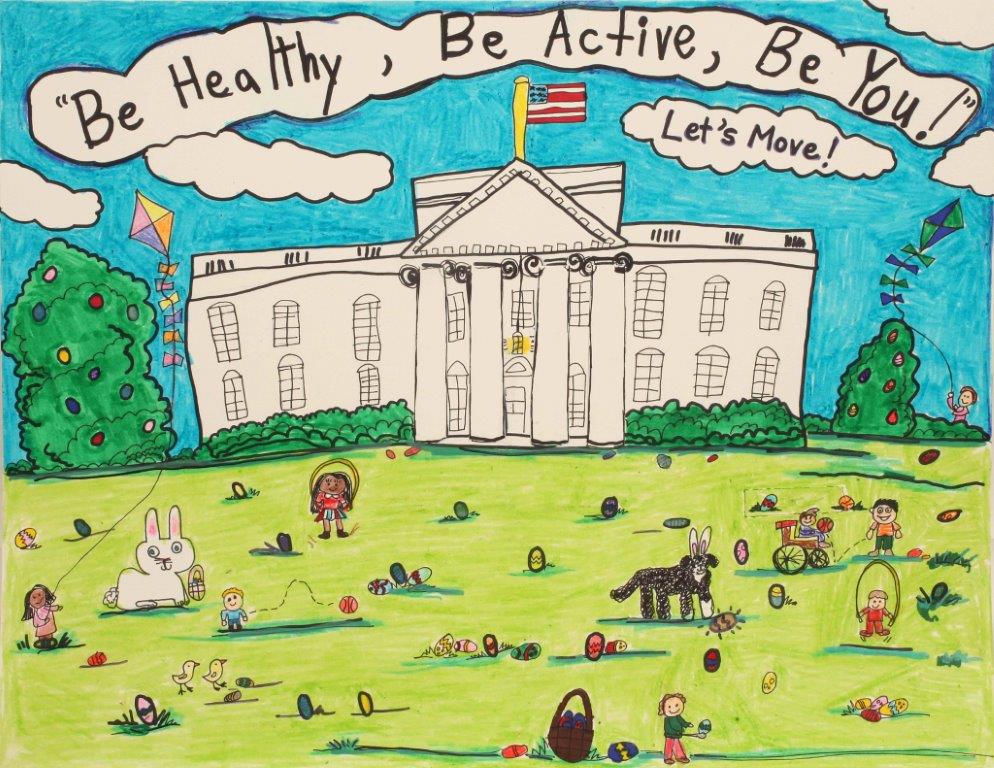 Kevin McAfee, an eight-year-old from St. Mark's School in Jacksonville, Florida, was the co-winner of the contest. His artwork (above) was chosen as the 2013 Official Easter Egg Roll Poster. Kevin's favorite way to stay healthy and active is by playing soccer and eating apples.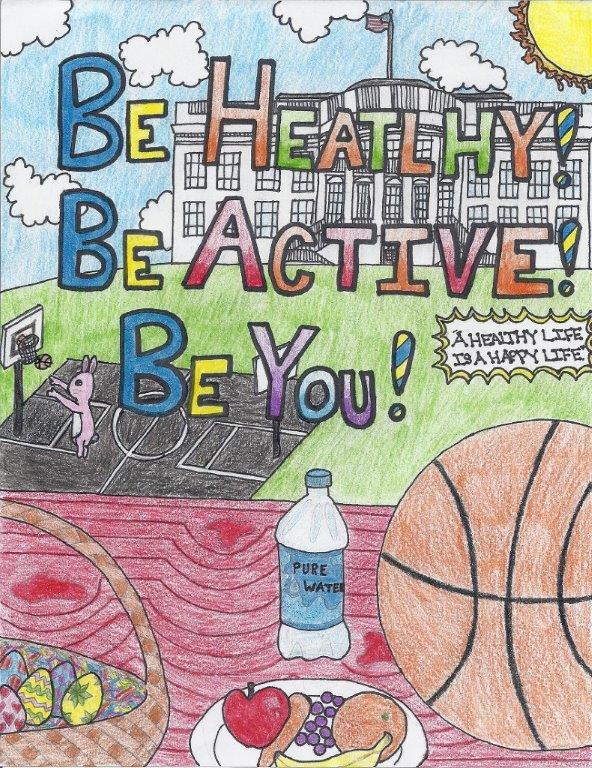 Megan Freiwald, a twelve-year-old attending Peter Muhlenberg Middle School in Woodstock, Virginia drew the winning design for this year's program cover (right). Megan likes to run, and she has won several events as part of her school's track team. Her favorite healthy meal is a salad with lettuce and tomatoes. Megan's favorite book is The Hunger Games.
The 2013 Easter Egg Roll will be held on Monday, April 1, on the South Lawn of the White House. Poster contest submissions were asked to incorporate the event theme "Be Healthy, Be Active, Be You!" promoting health and wellness with Let's Move!