A New Salad Bar at Sunset Park Elementary School
What's one fun way to help students eat more greens (and reds, yellows, oranges, and purples)? School salad bars! Sunset Park Elementary School in Miami recently received a new salad bar through Let's Move Salad Bars to Schools.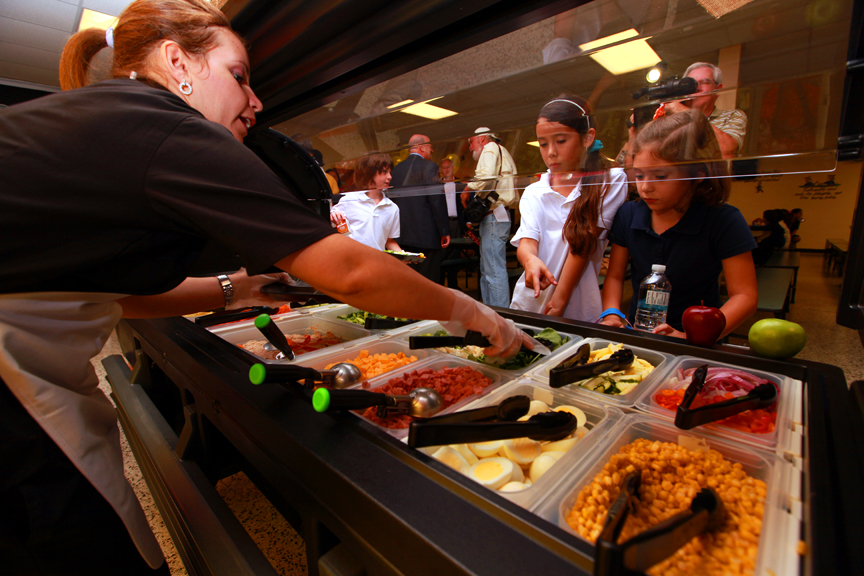 Over half the students at Sunset Park Elementary choose to eat from the salad bar for the day's lunch.
To celebrate and kick-off their cafeteria's new addition, Sunset Park Elementary hosted a "Salad Bar Celebration," inviting local officials and community leaders. "Putting fresh fruits and vegetables in front of children offers them the ability to make proper decisions and helps them to build lifelong healthy habits," said John Shuman, President of Produce for Kids. Kim Reynolds, Publix's Media and Community Relations Manager agreed. "Having these salad bars allow children to make healthier decisions at lunch and have fun at the same time."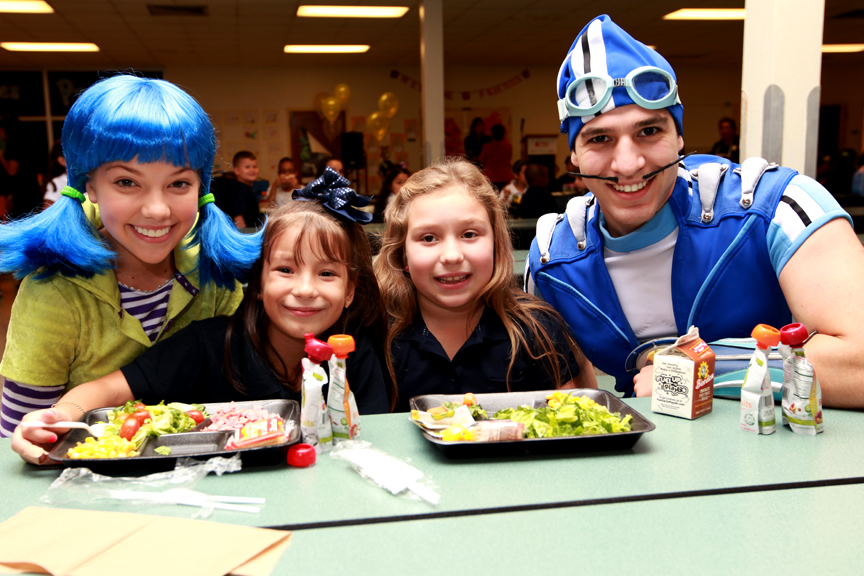 Students fuel up on veggies from the new salad bar with Bean and Sportacus.
Also in attendance were Sportacus and Bean, two characters from the Sprout television show "LazyTown." The characters, who promote healthy, active lifestyles, led students in a fun dance exercise and shared the importance of incorporating fruit and vegetables into a balanced diet.
Let's Move Salad Bars to Schools is working to increase the number of salad bars in schools across the nation. Thanks to the Healthy Schools, Healthy Minds Campaign, along with Sunset Park Elementary School, 38 other schools in the southeast region of the country received salad bars.
Let's Move Salad Bars to Schools was launched by Michelle Obama in November of 2010 at Riverside Elementary School, another Miami elementary school. Since then, the program has flourished, providing over 1,500 salad bars to schools in 45 states and DC. Students and parents can visit this great guide for tips on how they can help bring salad bars to their schools. If you are a part of your school's Food Services Department, visit the Let's Move Salad Bars to School Grant guidelines for information on how to apply for a school salad bar.