Take PHA's New Innovation Challenge!
On March 7, 2013, the Partnership for a Healthier America (PHA)--a non-profit organization that works with the private sector and its honorary chairwoman First Lady Michelle Obama to solve the nation's childhood obesity crisis--will bring together more than 1,000 leaders from public, private and non-profit organizations, all committed to solving the childhood obesity crisis in America.
This year's agenda will feature a new program called the End Childhood Obesity Innovation Challenge, and we need your ideas.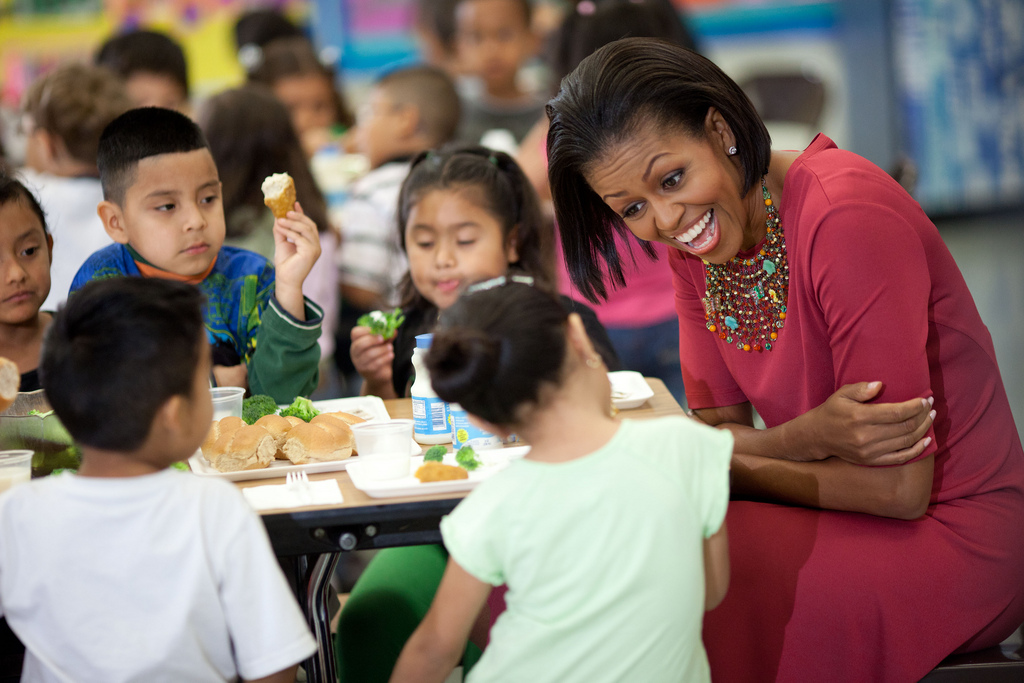 First Lady Michelle Obama talks with students during a "Let's Move!" event at New Hampshire Estates Elementary School in Silver Spring, Md., May 19, 2010. (Official White House Photo by Samantha Appleton)
It seems like there is no shortage of great ideas people offer us to help end the childhood obesity epidemic, and we love them all. We know great ideas can come from anywhere, so now we're giving everyone a chance to turn their great idea into a solution. The End Childhood Obesity Innovation Challenge is an online contest that is asking anyone--parents, kids, organizations, businesses, teachers, and everyone else--to submit a unique idea that could help in the fight against childhood obesity. The challenge is meant to solicit ideas, not business plans. Three finalists will be flown to DC to pitch the Summit attendees and a panel of judges live during the opening plenary.
The winner will receive $10,000, expert support from management consultants, entrepreneurs and marketing/PR professionals, and a meeting with Fortune Magazine--all to help them turn their idea into a reality.
Want to learn more? Go to the End Early Obesity Innovation Challenge Facebook page for all the details, and submit an idea of your own! The submission deadline is November 16, 2012.
Learn more about the Building a Healthier Future Summit here. We look forward to seeing you in March.