See the Fall Colors at a National Forest Near You
The U.S. Forest Service has put together an online resource to help you find when the fall colors will be best at a forest near you!
Visit the 2012 Fall Colors website or call the toll-free Fall Colors Hotline at 1-800-354-4595 to help you plan your next trip to America's great outdoors.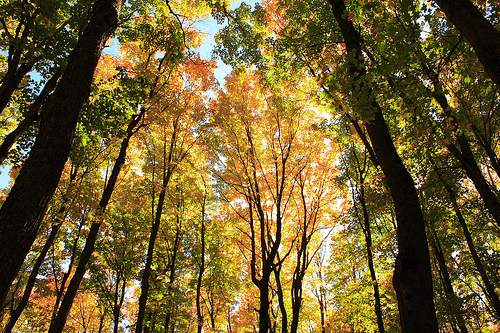 (Photo credit: U.S. Department of Agriculture)
The website also includes great ideas for how to help kids learn more about forests and the fall colors. You can try doing leaf rubbings, taking photos of the seasonal changes, or looking for animal tracks in the forest. First Lady Michelle Obama encourages families and kids to get active in the outdoors through Let's Move Outside, part of her initiative to raise a healthier generation of kids.
Marissa Duswalt, RD, is the Let's Move! Associate Director of Policy and Events