Healthy Eating Habits Start from the Ground Up
You can't have a great city without great schools. And you can't have great schools if students arrive each morning poorly nourished and out of shape.
The connection between a city and its schools was the prime motivating factor that pushed me to run for Mayor in 2008. Our collaborative success -- raising awareness about the critical connection between Sacramento and its schools -- was a major factor in deciding to continue the work for a second term.
We all know about the importance of great teachers in the classroom. But now, thanks to the inspiration of First Lady Michelle Obama and her Let's Move! campaign, our country is learning more about the fundamental connection between strong minds and bodies in our children.
The goal of Let's Move! is to solve the problem of childhood obesity within a generation. Cities across the nation are doing their part. And so is Sacramento.
Let's Move! aligns perfectly with one of my proudest achievements as mayor, the creation of Greenwise Joint Venture, which will turn the Sacramento region into the Emerald Valley, a hub for clean energy and sustainable lifestyles. A big part of Greenwise Joint Venture is raising the Green IQ in our region through the education of our children and the promotion of healthy eating habits as we support our great legacy -- the Valley's agricultural heritage.
Today, we are bringing that heritage to school, by establishing California's first "Edible Schoolyard" project based at a high school campus.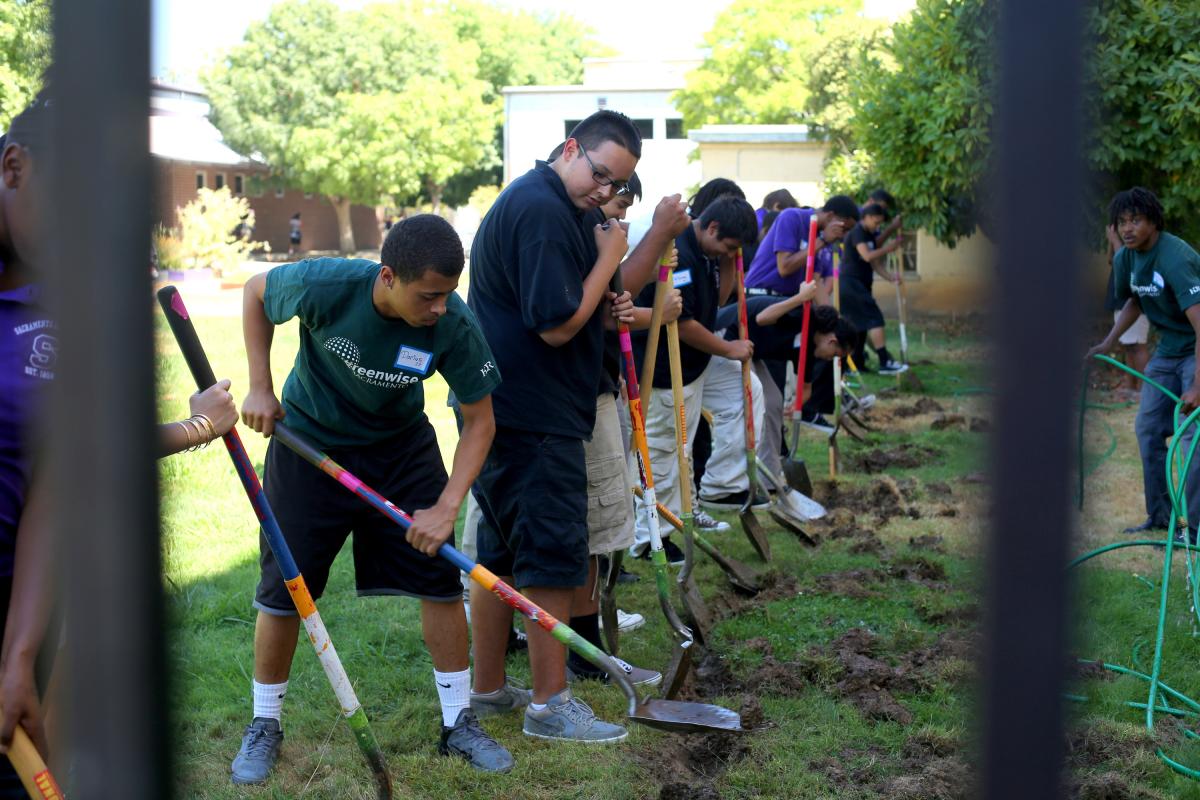 Students at the first garden dig (Photo credit: Erika Dimmler)
The Edible Schoolyard at Sacramento Charter High School is powered by a partnership we formed with legendary chef and restaurateur Alice Waters, whose landmark Chez Panisse restaurant in Berkeley has inspired chefs around the world to focus on sustainable, seasonable and local ingredients, and has long recognized the connection between successful and well-nourished students.
At Sac High, the Edible Schoolyard will introduce the "MyPlate" program to document improvements in the eating habits of students. The overall goal will be to demonstrate how a community working together -- from the White House to City Hall, in partnership with local families who want the best for their kids -- can make the difference.
It's all about partnerships and inspiration. Oh, and there will be a fun, competitive aspect to our Edible Schoolyard: We will be applying for participation in the Healthier U.S. School Challenge, which will establish how Sacramento is doing compared to other places.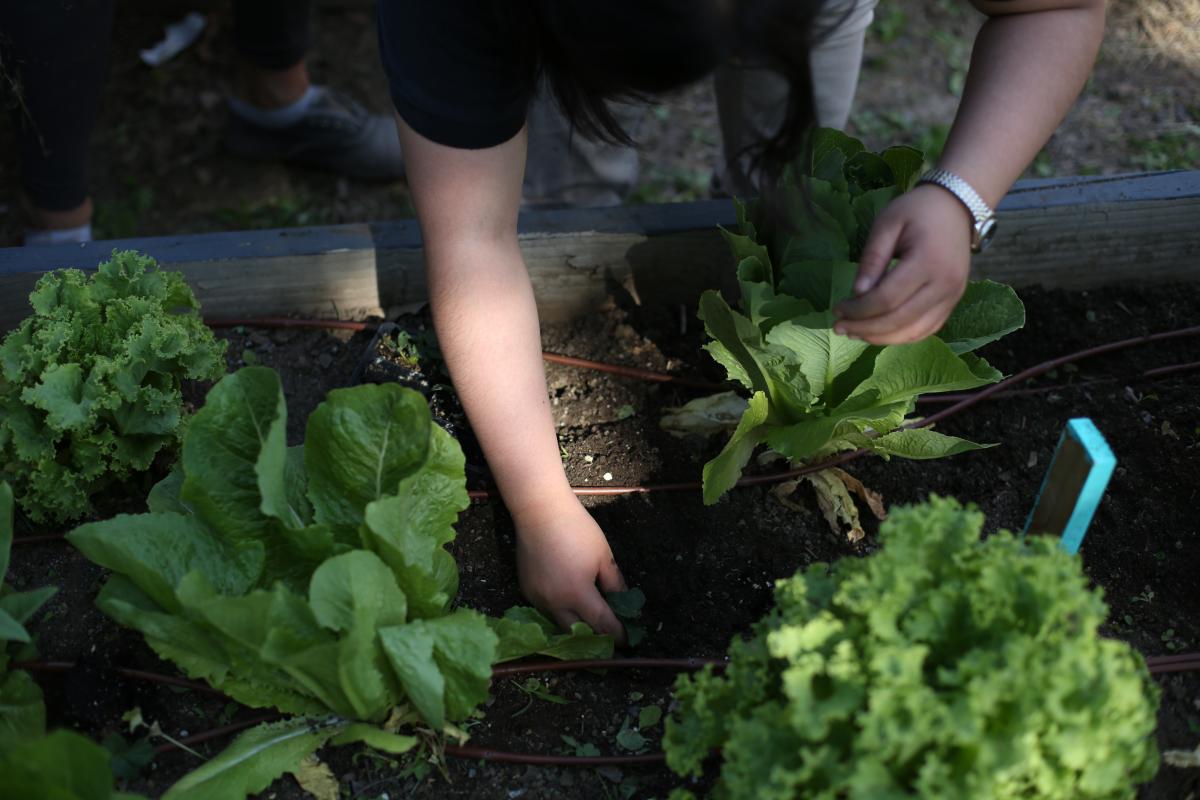 Hands in the garden (Photo credit: Erika Dimmler)
Sacramento Charter High School is close to my heart. I graduated from Sac High before heading to UC Berkeley in 1983. By 2002, the school was by all measures a failure, with only 30 percent of students moving onto college. Our charter school organization, St. HOPE Public Schools, was given the opportunity to manage the high school, and 10 years later, 90 percent of the students are headed to college.
Thanks to the inspiration of Michelle Obama and Let's Move!, the goal of well-nourished students eating sustainable, seasonal and locally grown food is spreading across the nation.
Mayor Kevin Johnson is a participant in Let's Move! Cities, Towns and Counties.