A Day for Play!
Tomorrow, October 6th is Nickelodeon's 9th annual Worldwide Day of Play!
From 12pm to 3pm ET, the Nickelodeon Network will go dark (i.e., stop all programming) to encourage kids and families to get outside and PLAY!
This year, the U.S. Tennis Association supporting Worldwide Day of Play by hosting a series of FREE Tennis Play Days in communities across the country. Tennis is a lifelong sport, and Tennis Play Days are designed to engage people of all ages and skill levels (including parents!). Each event will feature kid-sized courts and racquets that make the sport easy to learn and fun for even the youngest players. Tennis Play Days began in September to celebrate Childhood Obesity Awareness Month. Some cities and towns will continue to these events after tomorrow. Find an event near you at YouthTennis.com.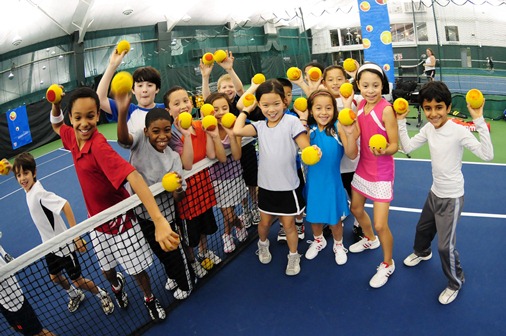 (Photo credit: Tammy Leathem/USTA)
Not into tennis? There are plenty of other ways to participate in Worldwide Day of Play. Here are a few ideas to get you started:
Be safe, be active, and have fun!
Ali Kelley is the Deputy Associate Director for Let's Move Outside!