Free This Saturday: Get Out and Give Back to America's Great Outdoors!
With the hottest months now behind us, fall is a perfect time to take advantage of sunshine, cooler temperatures, and stunning scenery. This Saturday, September 29, you can show your appreciation for the great outdoors by taking part in National Public Lands Day. There are a couple of ways you can get involved:
Volunteer at America's largest, single-day, outdoor volunteer effort. Find places to volunteer! As a special thank you, all federally managed sites are offering volunteers an additional fee-free day pass that is valid until next year's National Public Lands Day.
Enjoy free admission on National Public Lands Day! To find a registered National Public Lands Day event near you, visit the site-finder page from the National Environmental Education Foundation.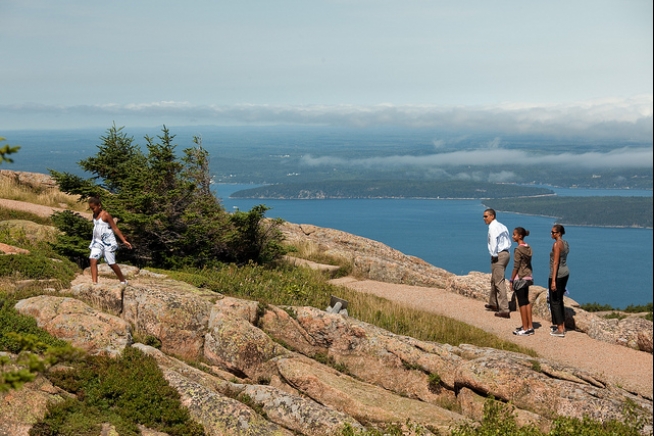 President Barack Obama and his family hike on Cadillac Mountain at Acadia National Park in Maine, July 16, 2010. (Official White House Photo by Pete Souza)
Since 1994, hundreds of thousands of kids and families have participated in this nationwide event, taking part in diverse projects to clean, restore, and improve America's public lands and waters. This weekend, the National Environmental Education Foundation expects more than 170,000 volunteers to participate at over 2,100 sites across the country. All 50 states will host events at locations including national parks, public and community gardens, beaches, trails, wildlife preserves, waterways, and forests.
To start planning your next outdoor adventure and learn about other sites where your family can use the fee-free coupon, visit www.recreation.gov.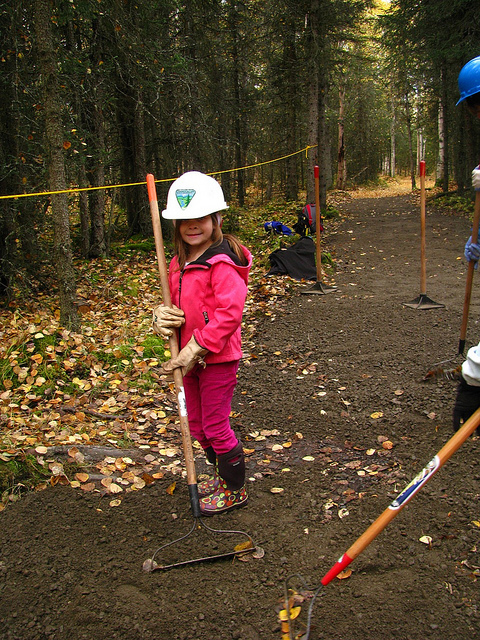 Photo credit: National Environmental Education Foundation
While you're out there, try out one of the Let's Move Outside! activities that NEEF is recommending for kids and families:
Cache In–Trash Out: geocaching is a great way to combine technology with outdoor exploration and service. As kids roam an area in search of "caches," they can pick up litter to help clean an outdoor space.
Hiking: many NPLD events focus on building new hiking trails or restoring existing trails.
Fun Fee - Free Day: to promote active, outdoor recreation, many sites are reducing or waiving the rental fees on equipment, like bikes, kayaks, or fishing poles!
Explore your Creative Side: provide kids with cameras, or art supplies and ask them to show you why they care about the outdoors. Alternatively, challenge kids to come up with skits or songs, and perform them outside.
BioBlitz!: a BioBlitz is a wildlife scavenger hunt. Using handheld tools, field guides and help from adults, kids try to identify as many different species (if animals, insects, etc.) as possible.
Ali Kelley is the Deputy Associate Director of Let's Move! Outside