PTA Leads the Way on Healthy Food in Virginia School
Ed. Note: This blog was cross-posted from the US Department of Agriculture blog
Matoaka Elementary School isn't the biggest school, or the oldest. But it does have a Parent Teacher Association that takes student health very seriously. So seriously, in fact, that one committee is completely devoted to helping kids and families develop Healthy Lifestyles!
"There were a few PTA parents who started talking about how our school could be healthier," said Tryna Fitzpatrick, "and we decided to survey families and find out what other parents were thinking."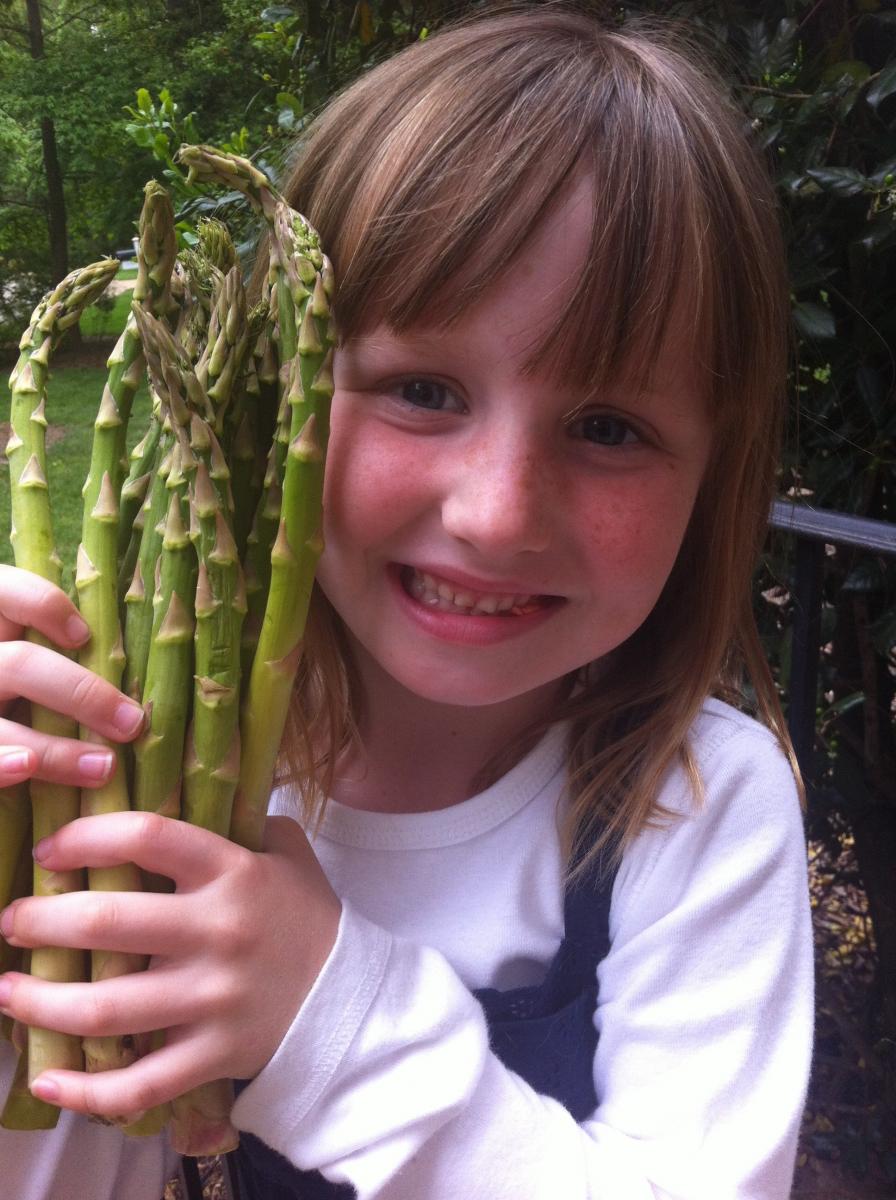 The results were surprising- 92% of those who completed the survey wanted a healthier school environment- and felt so strongly that they were willing to contribute in one way or another to make it happen! And the Healthy Lifestyle Committee was born. Chaired by Tryna and Michelle Alexander, the campaign began leading the way with small changes and positive examples. The Golden Apple Award, for example, is presented to teachers and parents who are "caught being healthy."
"Last year one of our Kindergarten teachers decided to change up the menu for the Valentine's Day Party- but she did it in such a positive way that no one felt deprived," said Fitzpatrick. "It was a beautiful party full of healthy red, white, and pink foods- things the kids love, like strawberries and yogurt. The kids had a great time. No one had a chance to miss cupcakes!"
One thoughtful parent award-winner was looking for a way to thank hard working teachers. She developed an after-school exercise program conveniently located and timed so that staff could participate before leaving the school building. Yet another parent manages the school garden. In the fall and spring, kindergarten students plant vegetables, harvest them, and enjoy a salad party. School families care for the garden over the summer, one week at a time. Small efforts have continued to grow.
"We're really excited about our Local Food Initiative," says Tryna. "It required the cooperation of the county, school board, principal, and parents- it's a big production."
A local farm, Kelrae, provides high-quality seasonal produce 2-3 times a month for use in school meals. So far, sweet potatoes, broccoli, and asparagus have all been popular offerings. Locally grown red potatoes are next up on the menu this year.
Once there was bad weather and the vegetable the cafeteria staff had planned to use wasn't available. Kelrae was able to provide them with kale, instead. The cafeteria staff made crunchy kale chips, which the kids loved!
"Without everyone's efforts none of this would be possible," says Tryna. "But we know from our personal experience that working together can produce great things!"
Find out how you can help introduce more fruits and veggies to schools in your area by visiting our Healthier School Day web site. Continue to check back here on USDA's blog as we continue to share stories that highlight how USDA and schools across the country are working to make school days healthier for students.