Take the iVillage Get Moving Now Community Challenge
Starting today, iVillage is teaming up with the President's Challenge Program to help American families improve their fitness and nutrition habits for a healthier lifestyle. Join the free six-week program and starting September 17, you'll receive daily emails with tips and activities to help you stay fit, eat right and earn a Presidential Active Lifestyle Award (PALA+).
Your physical activity coaches - members of the President's Council on Fitness, Sports & Nutrition - will be there to answer your questions and support you every step of the way.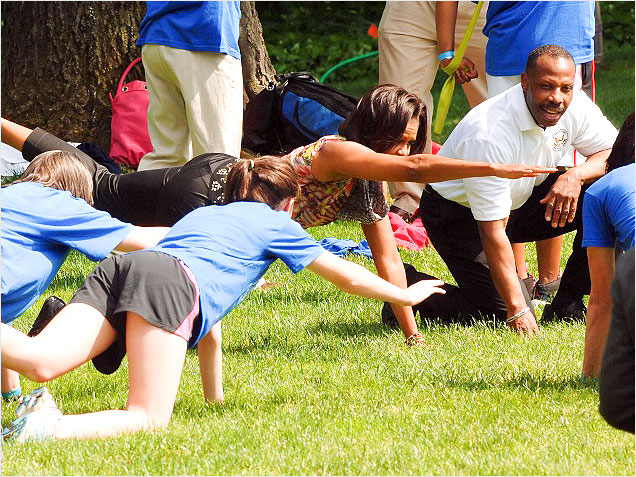 Cornell McClellan, lead coach for the iVillage Get Moving Now Community Challenge (Photo Courtesy of the President's Council for Fitness, Sports and Nutrition, PCFSN)
You'll hear from:
CORNELL MCCLELLAN, personal trainer to the First Family

DREW BREES of the New Orleans Saints

DOMINIQUE DAWES, Olympic gymnast

ALLYSON FELIX, Olympic sprinter

GRANT HILL of the Los Angeles Clippers

MICHELLE KWAN, Olympic figure skater

DR. REGINA BENJAMIN, U.S. Surgeon General

SAM KASS, White House Assistant Chef and Senior Policy Advisor for Healthy Food Initiatives
Sign up today at http://www.ivillage.com/challenges/getmovingnow/signup.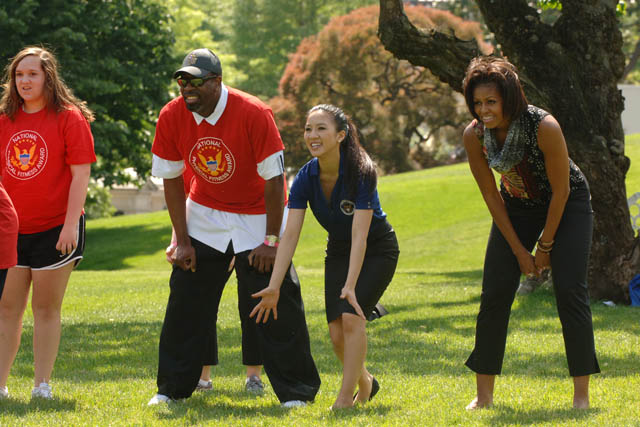 Michelle Kwan, guest coach for the iVillage Get Moving Now Community Challenge (Photo Courtesy of PCFSN)
Marissa Duswalt is the Let's Move! Associate Director for Policy and Events