Vegetable Quinoa Salad with Chicken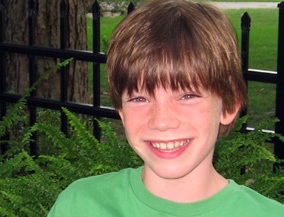 "These are my favorite foods, and we came up with this when we put them all together," says Alexander. "This is my actual lunch a lot of the time." While the recipe calls for grilled chicken, you can use any type of cooked chicken or even slices of turkey breast. Alexander likes to have this with milk and some blueberries or raspberries for dessert. –Alexander Aylward, age 8, Indiana
Makes 4 to 6 servings
Ingredients:
2 cups cooked quinoa
6 ounces grilled skinless boneless chicken or turkey deli meat, cut into bite-size pieces
2/3 cup chopped fresh spinach
1/2 cup diced tomatoes
1/2 cucumber, peeled and diced
1/2 red pepper, seeded and diced
3 tablespoons homemade or purchased olive-oil vinaigrette
Salt
Preparation:
In a large bowl, combine the quinoa, chicken or turkey, spinach, tomato, cucumbers, red pepper, and vinaigrette. Toss to combine, and season to taste with salt.
Featured in the Healthy Lunchtime Challenge. Check out all the winning recipes here.