"Triple F" Fake Fast Food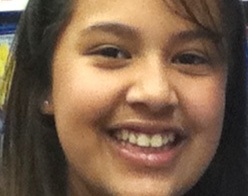 "I came up with this lunch because my grandmother always made this for my mother and taught the recipe to her," says Deborah. She likes to serve this with a baby arugula and greens salad with a blue-cheese vinaigrette and watermelon cut up to look like fries. –Deborah Goncalves, age 12, Florida
Makes 6 servings
Ingredients:
2 cups bulgur wheat
1 tablespoon olive oil, plus more for greasing
1 medium onion, finely chopped
1/4 cup finely diced red bell pepper
2 garlic cloves, minced
1/2 teaspoon ground cumin
2 pounds lean ground beef
1/4 cup finely chopped fresh flat-leaf parsley
Salt and pepper
4 slices melting cheese, such as mozzarella
2 carrots, peeled and grated
2 cups fresh baby spinach, chopped
Preparation:
Preheat the oven to 400°F and grease an 8-inch-square baking pan with olive oil.
In a medium saucepan, bring 4 cups of water to a boil. Add the bulgur, cover, remove from the heat, and let stand for 15 minutes, then drain in a sieve.
In a small skillet over moderate heat, warm the olive oil. Add the onion, bell pepper, and garlic, and sauté, stirring occasionally, until soft, about 4 minutes. Stir in the cumin and cook 2 more minutes. Let cool.
In a large bowl, combine the ground beef, cooked onion mixture, parsley, and the bulgur. Season with salt and pepper, and mix until you don't see the difference between the beef and bulgur. Add half of the beef-bulgur mixture to the greased baking pan and press into an even layer. Add the cheese in an even layer on top. Sprinkle the carrot and spinach over the cheese, and season lightly with salt. Crumble the remaining beef-bulgur mixture on top.
Bake the casserole until bubbling and lightly browned on top, about 35 minutes. Let rest for 5 to 10 minutes before you cut.
Featured in the Healthy Lunchtime Challenge. Check out all the winning recipes here.