Teriyaki Salmon Wrap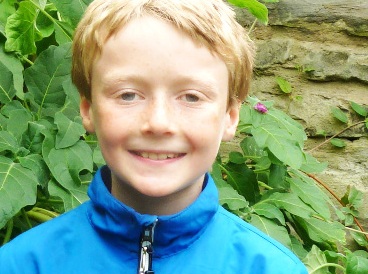 Aaron tells us that they eat a lot of salmon in Alaska. He and mom Jeanne say these wraps taste great with smoked salmon but you can also use cooked or canned salmon, or other types of fish, such as halibut, rockfish, or even canned tuna. "This is a great way to use up leftover salmon, rice, and whatever vegetables are in the refrigerator," says Jeanne.
Aaron would serve this wrap with a glass of nonfat milk and a bowl of blueberries with 1/4 cup nonfat Greek yogurt and 1 teaspoon of honey. —Aaron Blust, age 9, Alaska
Makes 4 servings
Ingredients:
8 ounces cooked, canned, or smoked salmon
3 tablespoons cream cheese
3 tablespoons teriyaki sauce
1/2 teaspoon freshly ground black pepper
4 (10-inch) corn or whole-wheat tortillas
1 cup cooked brown or white rice, at room temperature
4 leaves Romaine lettuce, cut into thin strips
For garnish:
Thinly sliced raw vegetables such as red bell pepper, cucumber, zucchini, tomato, and red onion
Preparation:
In a large bowl, combine the salmon (if using canned, drain first), cream cheese, teriyaki sauce, and pepper, and stir thoroughly to combine.
In a microwave on a paper towel, warm the tortillas for about 10 seconds each.
Place the warm tortillas on individual plates and evenly spread 1/4 cup of rice in the middle of each. Spread 1/4 cup of the salmon mixture on top of the rice, then top each wrap with lettuce and any sliced vegetables.
Tightly roll each tortilla around the filling from bottom to top, overlapping one end, burrito style. Slice the wraps in half if desired
Featured in the Healthy Lunchtime Challenge. Check out all the winning recipes here.