Tapenade and Goat Cheese Sandwich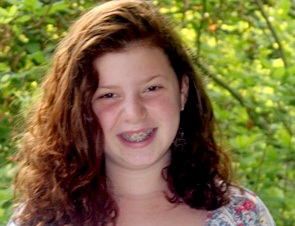 "I had a sandwich at a restaurant similar to this and I loved it. However, I thought it could be healthier, so I kept on changing the ingredients and amounts till I got the perfect sandwich," says Rachel. "My dad introduced me to tapenade at a young age, and both my parents are lactose-intolerant, so we have goat cheese at home a lot." Rachel likes to eat this with strawberries and carrots. –Rachel Goldsmith-Levitt, age 11, Massachusetts
Makes 1 serving
Ingredients:
10 kalamata olives, pitted
1 clove garlic, minced
1 tablespoon lemon juice
1 teaspoon olive oil
Salt and pepper
2 tablespoons goat cheese
2 pieces of whole-wheat bread
1/2 cup fresh baby spinach
1/2 cucumber, peeled and thinly sliced
Preparation:
In a food processor or blender, combine the olives, garlic, lemon juice, and olive oil. Process until a thick paste forms. Season to taste with salt and pepper.
Spread the goat cheese on the bread, and top with the olive tapenade, spinach, and cucumber slices.
Featured in the Healthy Lunchtime Challenge. Check out all the winning recipes here.