Sizzling Tofu with Green Onions and Sugar Snap Peas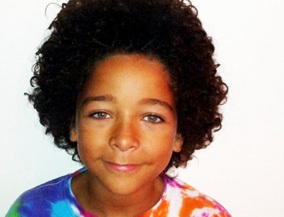 "Well, I don't really eat sandwiches very well, so my mom has to find other things for me to eat for lunch," says Samuel. "One day I tried tofu and I liked it, so my mom got it. Then my mom was asking me what I wanted for lunch, and I asked her for the tofu. She made it and put it in a thermos. My friends wondered what it was, and a couple of them tried it and really liked it too!" –Samuel Hightower, age 10, Maryland
Makes 1 serving
Ingredients:
2 tablespoons vegetable or olive oil
1/4 pound firm tofu, cut into small cubes
1 garlic clove, minced
2 scallions, white and light green parts only, chopped
1 cup sugar snap peas, cut into thirds
½ cup cooked brown rice
Preparation:
In a large sauté pan over moderate heat, warm the oil. Add the tofu and cook, stirring often, until golden brown, about 15 minutes. Add the garlic, scallions, and sugar snap peas, and cook 5 more minutes.
While the vegetables are cooking, warm the rice in the microwave for 1 minute on high, then serve the sizzling tofu on top.
Featured in the Healthy Lunchtime Challenge. Check out all the winning recipes here.